Ricky Martin's Legal Troubles Take Disturbing New Turn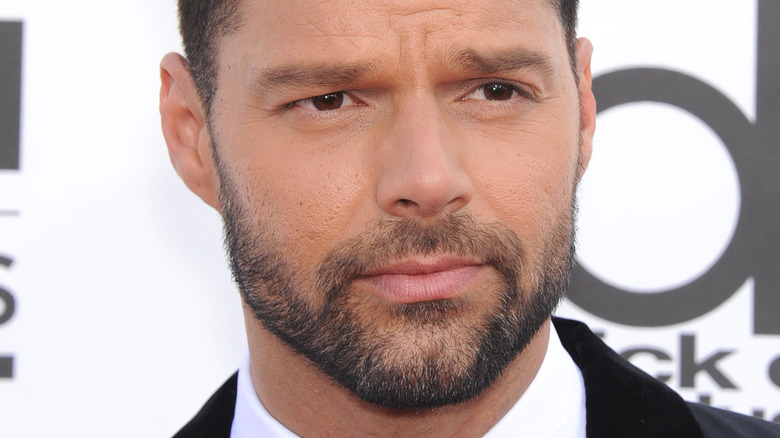 DFree/Shutterstock
Ricky Martin could be in serious legal jeopardy, with some reports suggesting he might even face being separated from his children. 
According to a July 2 AP report, a restraining order was filed against Martin in Puerto Rico. The unnamed petitioner reportedly claimed that they had been in a relationship with Martin and felt unsafe after spotting him outside their home on multiple occasions. However, a police spokesperson said that Martin's accuser didn't report the musician's alleged behavior to law enforcement. Martin addressed the allegations on Twitter, writing, "The protection order entered against me is based on completely false allegations, so I will respond through the judicial process with the facts and the dignity that characterize me." In the following days, Martin resumed tweeting as if nothing was wrong, promoting his new EP "Play" and sharing a photo of his Billboard Argentina cover.
But Martin's legal woes are growing increasingly impossible to simply ignore. Per Deadline, one of his former managers, Rebecca Drucker, filed a lawsuit against him seeking $3 million in commissions that she accused him of failing to pay. In her complaint, she claimed to possess damaging information about the singer, including a "potentially career-ending allegation." Now, another disturbing allegation is putting his reputation at risk.
Ricky Martin is facing incest allegations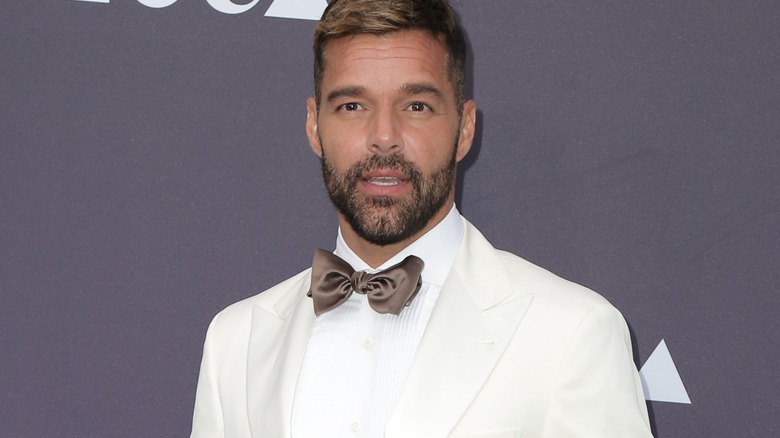 Kathy Hutchins/Shutterstock
According to the Spanish news outlet Marca, the reported identity of the petitioner who filed the restraining order against Ricky Martin is his 21-year-old nephew. One of Ricky's brothers, Eric Martin, revealed this information. Sanchez reportedly claimed that Ricky was in a relationship with him for over a half a year, during which time Sanchez says he was emotionally and physically abused. He also alleged that Ricky continued to harass him after their relationship ended.
Marca notes that Ricky could face a 50-year prison sentence due to Puerto Rico's laws regarding incest, but according to Latin Post, some reports have identified Sanchez's mother as a Ricky's stepsister, meaning that the two men are not blood relatives. It's unclear whether this matters in the eyes of the Puerto Rican legal system. Eric also reportedly said he does not believe Sanchez and claimed he has mental health issues. A hearing on the matter is scheduled for July 21.
As of this writing, Martin has not responded to the new details, but in his July 3 tweet, he wrote, "Because it is an ongoing legal matter, I cannot make detailed statements at this time." Ricky's husband, artist Jwan Yosef, also has not addressed the allegations. Ricky and Yosef married in 2017 and share four children together, so a lot of lives will be thrown into turmoil if Ricky is truly at risk of ending up in prison.
If you or someone you know is dealing with domestic abuse, you can call the National Domestic Violence Hotline at 1−800−799−7233. You can also find more information, resources, and support at their website.