The Truth About Ariana Grande's Relationship With Kristin Chenoweth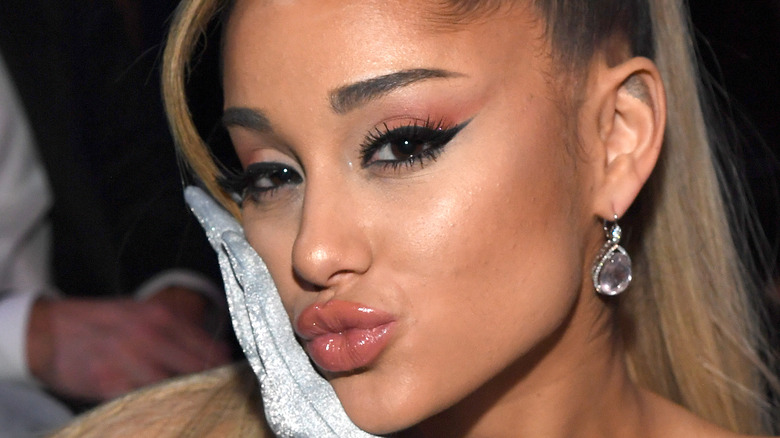 Kevin Mazur/Getty Images
Ariana Grande is set to take on Kristin Chenoweth's role in the upcoming film adaptation of "Wicked," but the pair's relationship goes farther back than some may think. Grande — who is set to star alongside Cynthia Erivo in the movie — has apparently been a fan of Chenoweth since she was a kid. Following the news that Grande would be taking on the part of Glinda, Chenoweth shared a sweet message to the pop star online.
"I'm not sure if I've ever been this proud," Chenoweth wrote on Instagram. "From the very first day I met you ... you were destined for this role. Congratulations @arianagrande." The Tony Award-winner also shared a throwback photo of the pair, along with a 2011 tweet from the pop star in which Grande gushed over "Wicked." And while Grande and Chenoweth have bonded over their connection to the enchanting stage production, their friendship goes beyond Broadway.
Ariana Grande says Kristin Chenoweth changed her life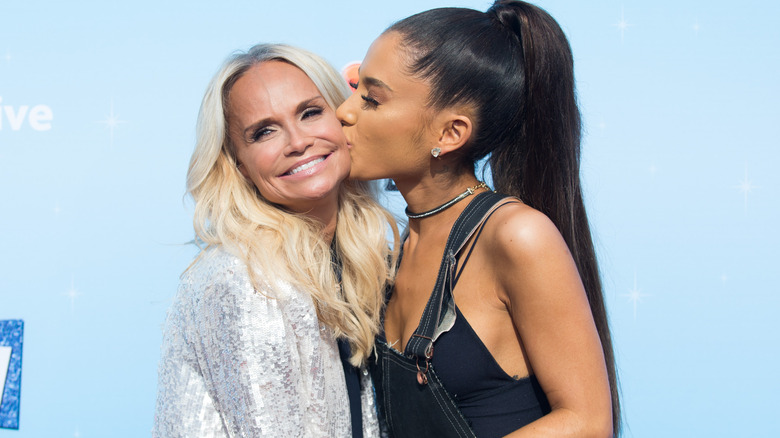 Emma Mcintyre/Getty Images
Ariana Grande has made it no secret that she was inspired by actor Kristin Chenoweth. When Chenoweth joined Grande as a mentor during her stint on "The Voice," Grande shared a touching story about how the "Pushing Daisies" actor changed her life.
"I learned everything I know from watching this woman," Grande said in a clip shared by Chenoweth. Adding, "When we were doing 'Hairspray Live,' you would pitch a joke, or like, a melody change here and there, and ask, 'Does this add value?' As a performer, to me, that changed my life entirely."
In a behind-the-scenes clip from their time on the singing competition, the pair revealed that they first met after a performance of "Wicked" when Grande was just 10 years old. The "Side to Side" singer said that Chenoweth was "gracious and loving," and even gifted her the wand from the show. Chenoweth went on to say that she heard Grande singing during her performance, which is what caught her attention.
Ariana Grande and Kristin Chenoweth have gone on double dates
Kristin Chenoweth has revealed that her and Ariana Grande's friendship extends beyond their professional dealings. During a conversation with Jay Leno — who was filling in for Kelly Clarkson on "The Kelly Clarkson Show" — Chenoweth said that she has gone on double dates with the "One Last Time" songstress. "We've had some dates, well, not as a couple — which there's nothing wrong with that — but with other partners. Yeah, we've had some dates," Chenoweth said, adding, "We like bowling. We like truffle pizza from Craig's here in LA."
Grande even did a hilarious impression of her friend and mentor, whose favorite day of the year is 7 Eleven Day — as revealed by a video posted to TikTok. "I love that video. I think I know it by heart," Grande joked (via Today). The entertainer then jokingly mocked Chenoweth, saying, "It's National Slurpee Day. I'm very excited." Chenoweth looked on in amusement, seemingly approving Grande's effortless impression.