What Bethenny Frankel's Life Was Like Before She Became A Real Housewife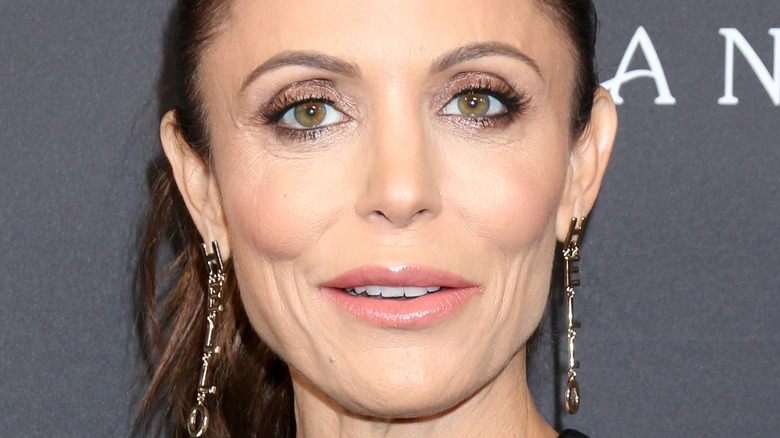 Kathy Hutchins/Shutterstock
Bethenny Frankel is a "Real Housewives of New York City" O.G. and a fan favorite. The reality show proved to be a springboard for her multi-million dollar business empire. Still, she didn't join in hopes of making bank. In fact, she was only paid $7,250 for the first season of "RHONY."
"I wasn't looking at the money," she revealed on "The Tamron Hall Show" (via Page Six). "You can't always look at the money; you have to look at the big picture, the other opportunities, you have to look at the whole board, not just the pieces — and the money was just the pieces." The pieces added up over time, though. According to Celebrity Net Worth, before Frankel quit "Real Housewives" for good in 2019, she was earning $40,000 per episode.
Frankel also made the most out of all the other opportunities on offer. Forbes reports that she used the reality TV celeb platform to launch her Skinnygirl Margarita line, which she eventually sold for $100 million. She diversified and grew the Skinnygirl brand, scored her own spin-off show, and competed on "Skating With the Stars." She also hosted a chat show, and wrote best-selling books. In 2011, Frankel made the front cover of Forbes Celebrity 100 List, landing the number 42 spot after earning $55 million in one year. However, according to People, her childhood was "difficult" and drowning in "addiction, neglect, and despair." So, what was Bethenny Frankel's life like before she became a Real Housewife?
Bethenny Frankel's fractured childhood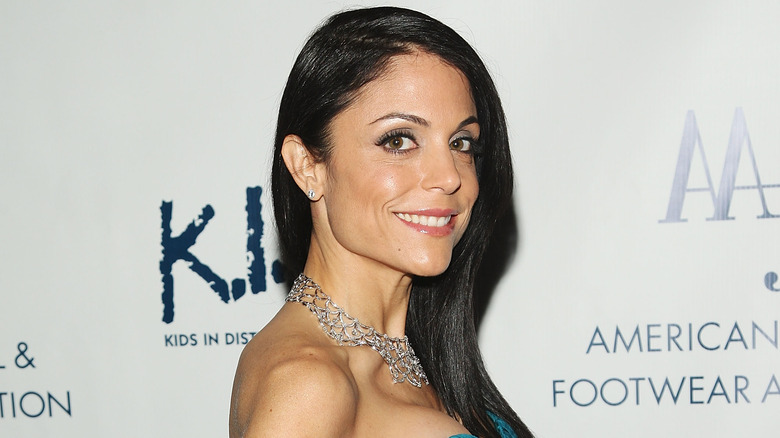 Stephen Lovekin/Getty Images
When Bethenny Frankel joined "The Real Housewives of New York City," she was viewed as "the underdog" by other cast members. According to Dave Quin's book, "Not All Diamonds and Rosé," Jill Zarin once sniped, "Bethenny Frankel couldn't sell a cupcake in a grocery store. Honestly, she was a nobody." She was used to fighting her way up, though, and over time, tragic details about Bethenny's past emerged.
"I never had a true childhood," Bethenny admitted to People. She claimed her mother Bernadette Birk "was never a mom [to her]." They eventually became estranged, and there's definitely no love lost between them. "She is a moron," Birk told Life & Style after it was revealed Bethenny was going to be a guest judge on "Shark Tank." She called her daughter "a liar and a shark."
Bethenny was also estranged from her father, Bobby Frankel, for much of her life. Per Bravo, the horse trainer died in 2009. Bethenny paid tribute to him in 2019 on what would have been his 78th birthday by posting a throwback pic of the two of them. Bobby had left when Bethenny was a toddler, and her mom married John Parisella. "He was the only real father I had," she told In Touch (via HollywoodLife). "But he was unstable and psychotic." Ultimately, Bethenny's difficult upbringing made her more determined to succeed. "I hit a lot of roadblocks, but I was a dog on a bone," she told CNBC.
Bethenny Frankel hobnobbed with the Hollywood crowd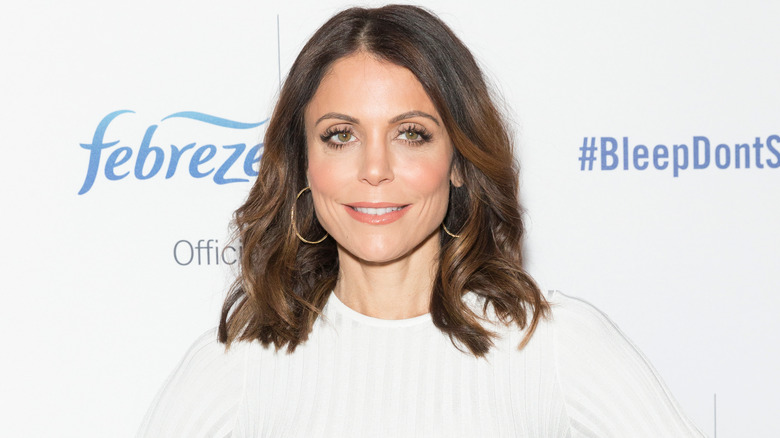 lev radin/Shutterstock
The transformation of Bethenny Frankel from troubled child to Real Housewife and multi-millionaire entrepreneur began with her time in college. Per Bustle, Frankel double majored at NYU, graduating with degrees in psychology and communications. She also discovered her passion for food while attending the National Gourmet Institute for Healthy and Culinary Arts.
Before launching her cookie-cooking career, Frankel decided to try her hand at acting. She moved to Hollywood but didn't make the cut. However, Frankel did spend time on "Saved By the Bell," working as a production assistant. She also began hobnobbing with other future Real Housewives. Kyle Richards posted a photo of her and Bethenny on her Instagram in 2004. "I love this #flashbackfriday with @bethenny flashing WAAAY back," she captioned the pic. At the time, Frankel was working as a personal assistant for Kathy Hilton.
While in LA, at 26, Frankel also met and married her first husband. "[I regretted] having gotten married, even though he was a good person and I loved his family, and he was very good to me," she wrote in a letter to her younger self published on Refinery 21. "I sat in hopelessness, worried that this was the end of my story," she admitted. "Get on the road; always be moving forward, improving yourself, getting wiser and smarter, and working harder," Frankel continued. She concluded that no matter what life throws at you, everything will always be okay — and Frankel is certainly a testament to that!