Inside Bethenny Frankel's Time On Saved By The Bell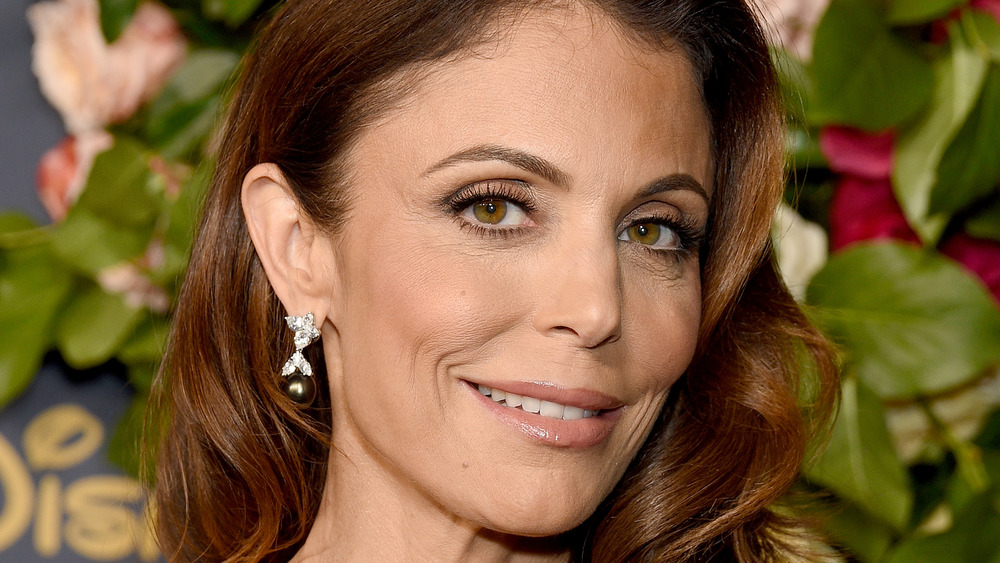 Gregg Deguire/Getty Images
These days, you know Bethenny Frankel from her Skinnygirl brand and her time on Real Housewives of New York. But before that, Bethenny was an aspiring actress living in Los Angeles and she landed a dream gig for any '90s kid. In 2012, she revealed via Facebook that used to work as a production assistant on the original Saved by the Bell.
Bethenny posted a pic photo of herself posing with Dustin Diamond, who played Screech and was wearing the iconic Malibu Sands Beach Club uniform from the show. On Feb. 1, 2021, she posted the photo to Twitter again when the news of Diamond's death broke. Bethenny wrote alongside it: "Very sad news... he hasn't had an easy road. I wish for peace for him and for his family."
Who knew that the worlds of Real Housewives and Saved by the Bell collided all those years ago? Well, they did. Read on for more details about Bethenny's time on the beloved '90s sitcom.
One Saved by the Bell cast member had a crush on Bethenny Frankel
In 2012, former Real Housewives of New York star Bethenny Frankel talked more about her time on the set of Saved by the Bell in the 1990s — when she had a cast member as a guest on her short-lived show. Mario Lopez, who played wrestler A.C. Slater on the series, appeared on Bethenny and dished about what she was like on set.
During the Bethenny interview (via E! News), Lopez said he did, in fact, remember Bethenny when she worked on the Malibu Sands Beach Club episodes. "Bethenny was so sweet and so cool with everybody, but I had a little crush on her!" he said.
Bethenny responded to the revelation by saying she had no idea about Lopez's crush. Back then, the future Real Housewife had her sights set on becoming an actress in Los Angeles. "I wanted to be one of those actors or celebrities. They looked like they were having so much fun."
Even though that dream didn't come to fruition, Bethenny still became a household name through two popular franchises: her Skinnygirl brand and RHONY.