The Confusion About Jodie Comer's Accent Explained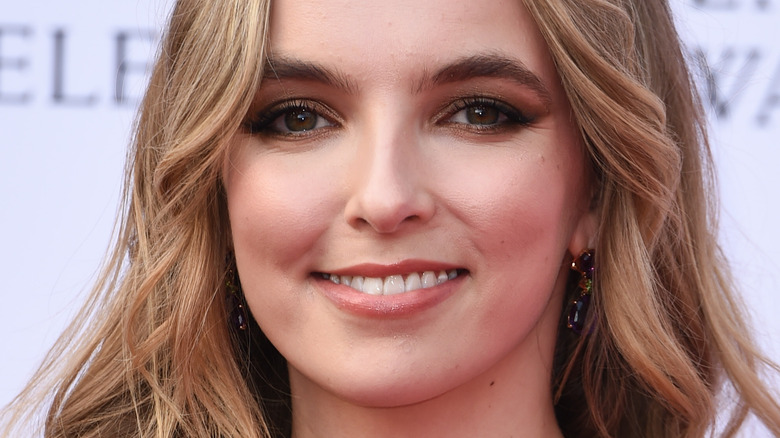 Featureflash Photo Agency/Shutterstock
There's no doubt Jodie Comer earned countless fans when she played the incredibly intriguing — not to mention seriously scary — Villanelle on "Killing Eve" alongside her co-star Sandra Oh. The role of a ruthless and skillful assassin who travels around the world to track down and, er, eliminate her targets in various and often unusual ways also earned Comer a Primetime Emmy Award for Outstanding Lead Actress in a Drama Series in 2019 and a BAFTA Award for Best Leading Actress that same year, as well as plenty of other notable nominations and impressive industry honors, according to IMDb.
At the same time, the recognition and, in turn, the expectation around Comer's "Killing Eve" performance was something of which she was well aware. In December 2018, she told The Guardian, "When you're a part of a show that has been received so well, the thought of going back and doing it all again is daunting until you start doing it. Then you just forget all that stuff and focus."
Part of that focus included nailing the many accents that Comer was required to perform as Villanelle. Of course, the star's ability to change her accent when wanted or needed has actually caused some confusion when it comes to how she really speaks when she's not playing a character on-screen.
Jodie Comer drops her strong accent for a reason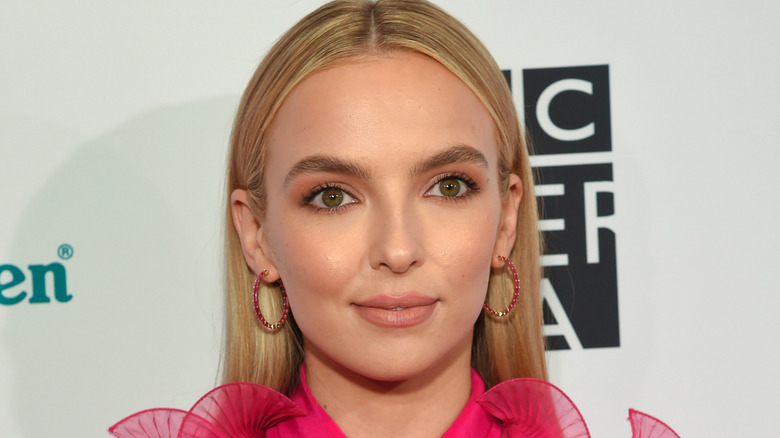 DFree/Shutterstock
When fans watched Jodie Comer as Villanelle on "Killing Eve," they might have gotten used to the character changing up her accent depending on where she was and what situation she was in. Yet, while that was fiction, it's also something that Comer does in real life.
Back in October 2021, those who'd seen Comer in various interviews also noticed something about her accent, according to LAD Bible. When Comer sits down for interviews in the U.K., she apparently uses her natural Scouse accent, which is how people who are from Liverpool speak. Comer does, indeed, hail from Liverpool. On the other hand, when Comer is in another area of the world, such as the United States, she tones down her accent because it's supposedly not easy for everyone to understand.
In fact, Comer admitted that she used to think she needed to get rid of her accent, but something — or rather, someone — changed her mind. In June 2020, she told Radio Times (via Cosmopolitan) that it was another figure in the entertainment industry who convinced her to stick with her normal accent. "I remember working with Stephen Graham and he was great. He was like, 'Don't you dare lose your accent!' And I didn't." Of course, as her fans know, that's doesn't mean she can't easily change her accent when she wants and has that particular skill for a very good reason.
Jodie Comer has changed her voice since she was young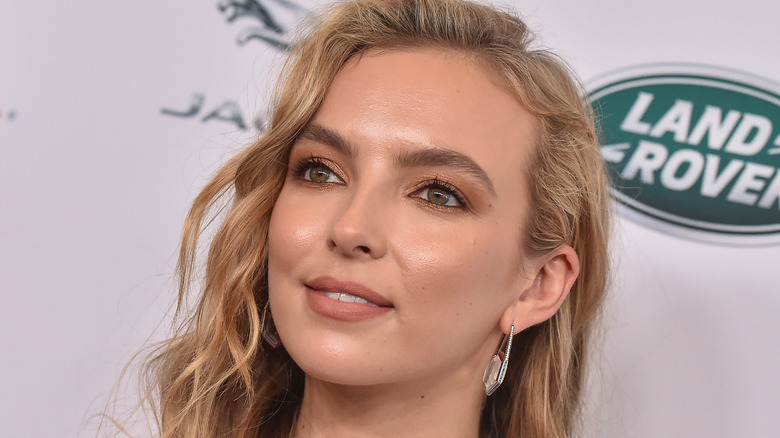 DFree/Shutterstock
Jodie Comer's ability to use her real accent when it suits her and change it up for interviews or roles when needed might be something that not everyone would be able to do so easily or effectively. Fortunately for the star, changing the way she speaks isn't a problem for Comer. Frankly, it's something that she's been doing for longer than you might expect and started well before she landed her role as the accent-swapping Villanelle.
In May 2019, she explained to the press at the premiere of "Killing Eve" Season 2 (via Metro), "It comes from growing up. Me and my dad if there was an advert with a silly voice on we'd always impersonate it around the house just joking around."
Despite the fact that playing with her voice has been a part of Comer's life for so long, she's still hestitant about putting her talent to use in certain situations. In October 2021, when asked by Time Out if she scares people by using her Villanelle accent in real life, she admitted, "No, never. Sometimes I get asked to do it if I'm out in a bar and someone's had a couple of drinks. My insides just go: 'Urghhh' and my toes curl up. So no, I never get that one out — only when I'm on set and they say action."