Chris Evans' Latest Comment About His Love Life Has Everyone Saying The Same Thing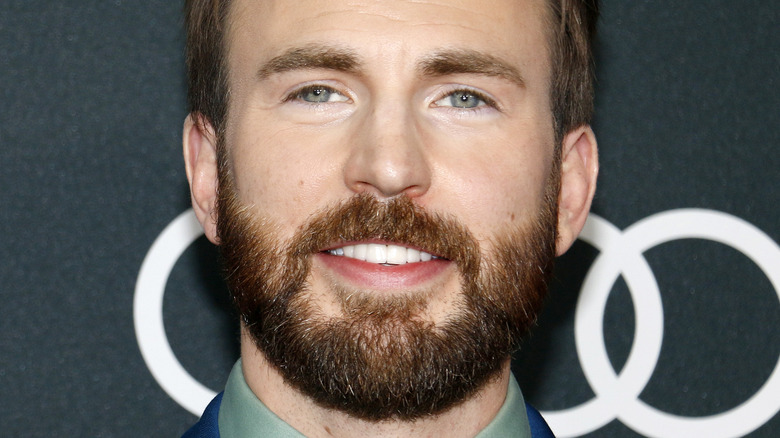 Tinseltown/Shutterstock
When it comes to picking celebrity crushes, you need not look any further than Hollywood's multitude of men named Chris. Chris Hemsworth, Chris Pratt, Chris Evans — you could fill up every slot on your hall pass (and still have to leave behind Chris Pine).
Of course, the first two are happily married. As Us Weekly recapped, Hemsworth married Elsa Pataky, a Spanish model, in 2010, and the pair now shares three kids together. Pratt, meanwhile, reportedly connected with Katherine Schwarzenegger in 2018, and they have since tied the knot as well, according to PopSugar.
Evans, however, remains a bachelor, although Cosmopolitan documented his myriad connections to stars like Sandra Bullock, Jenny Slate, and Lily Collins. Most notably, he dated Jessica Biel for five years (beginning all the way back in 2001), and even discussed the possibility of marriage with her. While that relationship didn't work out, marriage is once again on Evans' mind, and fans are reacting... about how you'd expect.
Chris Evans is ready for love (and so are his fans)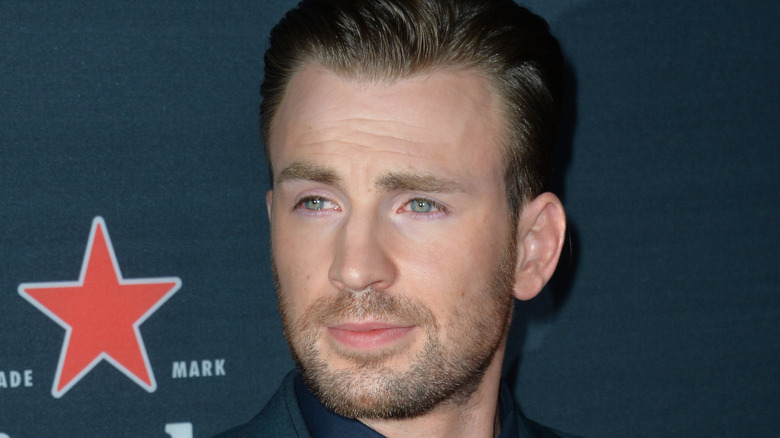 Featureflash Photo Agency/Shutterstock
Chris Evans recently sat down with Shondaland to dish about his latest Netflix film, "The Gray Man." The storyline is gruesome and thrilling, following Evans as a professional killer and the CIA team that's after him. Despite this cutthroat plot, Evans managed to connect with his character over romance. 
While his character Lloyd Hansen is "laser-focused" on murder, Evans shared that he's also honing in on something: love. "[I'm] laser-focused on finding a partner, you know, someone that you want to live with ... someone that you really can pour all of yourself into," he spilled. Naturally, his benevolent fans are ready to help him achieve that dream.
"I'm laser focused on finding Chris Evans," one tweeted after reading the news. "ME ME ME," another said. Others saw the opportunity for humor: "[W]hy is there suddenly a laser on my forehead." While this seems like indisputably good news for fans, some were a little concerned: "[I]f CHRIS EVANS is struggling, like what hope do mortals even have." Maybe it's time for a celebrity season of "The Bachelor."