Julianne Hough's Halloween Costume Controversy Explained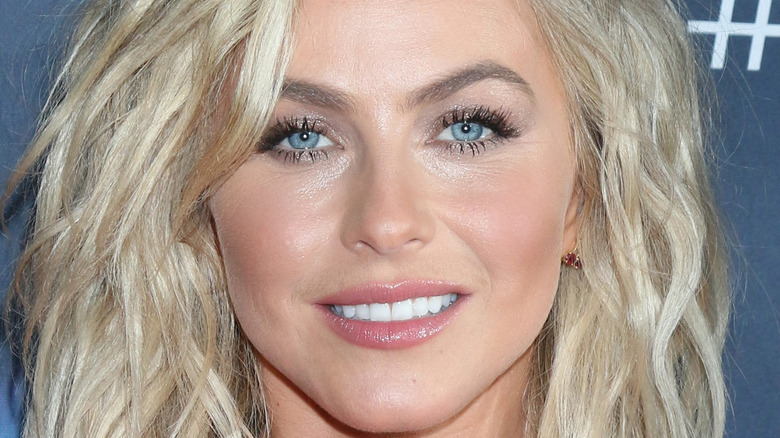 Kathy Hutchins/Shutterstock
CBS' new competition show, "The Activist," has certainly inspired people to use their voices. Unfortunately for the network, those voices have mainly been employed to speak out against the series. According to a statement when the show was announced, the plan was to bring six activists together, challenging them to see who could best engage a social media audience for their chosen cause. It was created in partnership with Global Citizen and Live Nation, with the former saying that the competition would "inspire real change."
The backlash was swift. A real-world activist speaking on MSNBC noted that the millions of dollars spent on producing the show could instead just be spent on furthering the causes themselves. Others criticized the show's choice to use social media to gauge success. "This is a show about influencers, not activists," one person tweeted.
In response, Global Citizen released a statement saying that they would consider the format of the show, transitioning it to a documentary as opposed to a competition. While that seemed to resolve one complaint, more kept coming. With so many eyes turned toward the drama, a disturbing instance of hypocrisy by host Julianne Hough resurfaced.
Julianne Hough donned blackface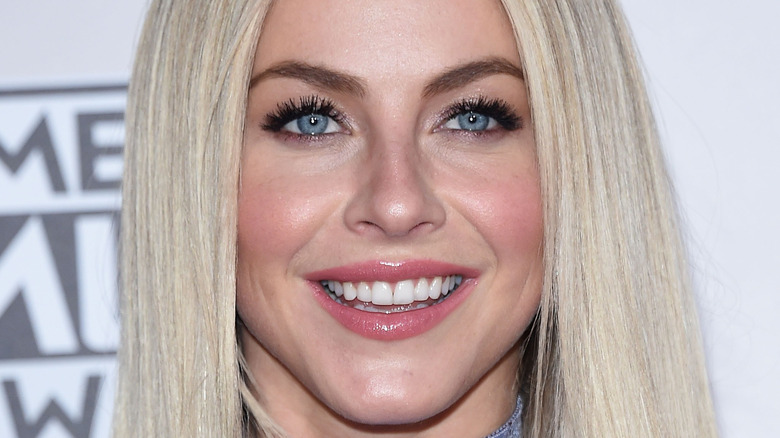 DFree/Shutterstock
For a talented dancer like Julianne Hough, one would think that Halloween would be her forte. It's an opportunity to dress up and truly express yourself. Unfortunately, in 2013, Hough's costume sent all the wrong messages. As E! News recapped at the time, Hough wore blackface to a Halloween party, choosing to dress as Crazy Eyes from "Orange in the New Black." She issued an apology soon after, tweeting, "I am a huge fan of the show Orange is the New black, actress Uzo Aduba, and the character she has created. It certainly was never my intention to be disrespectful or demeaning to anyone in any way. I realize my costume hurt and offended people and I truly apologize."
Aduba herself addressed the controversy, telling E! News, "I think maybe it was an unfortunate event, but she apologized and I feel like we can all move on." A fellow "OITNB" star, Laverne Cox, chimed in to Us Weekly: "I wasn't offended. I thought it was a shame that she is in this country, that she would wear blackface and not know the historical implications of that."
In light of "The Activist" scandal, however, some were looking back at that racist event, and Hough is once again addressing the controversy.
Julianne Hough apologized and left The Activist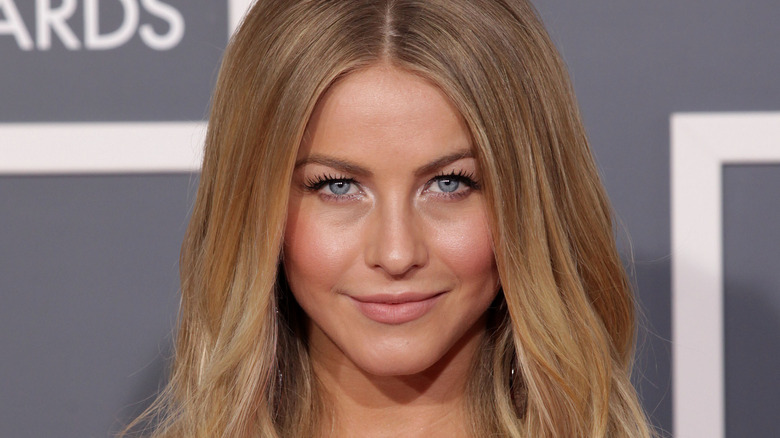 DFree/Shutterstock
The story and picture of Julianne Hough's Halloween blackface began resurfacing as soon as she was announced as a judge for "The Activist." One Twitter user wrote in response to the news, "Julianne Hough... who got dragged for doing Blackface within the last 10 years? That Julianne Hough?" Another said, "This is peak capitalism and just gross but didn't Julianne Hough wear blackface a few years ago??? What is going on???"
Hough used her Instagram to release a statement and offer some explanation. While acknowledging backlash to the show's premise, she said, "On top of all this, many people are just becoming aware that I wore blackface in 2013, which only further added insult to injury. Wearing blackface was a poor choice based on my own white privilege and white body bias that hurt people and is something that I regret doing to this day."
She went on to note, "I was really excited to be a part of something that highlights, and is centered around sharing activists' work on a larger platform." However, it sounds like she won't be a part of the re-formatted series (if it ever comes to fruition): "I do not claim to be an activist and wholeheartedly agree that the judging aspect of the show missed the mark ... I am not qualified to act as a judge."