Selena Gomez And The Weeknd Call It Quits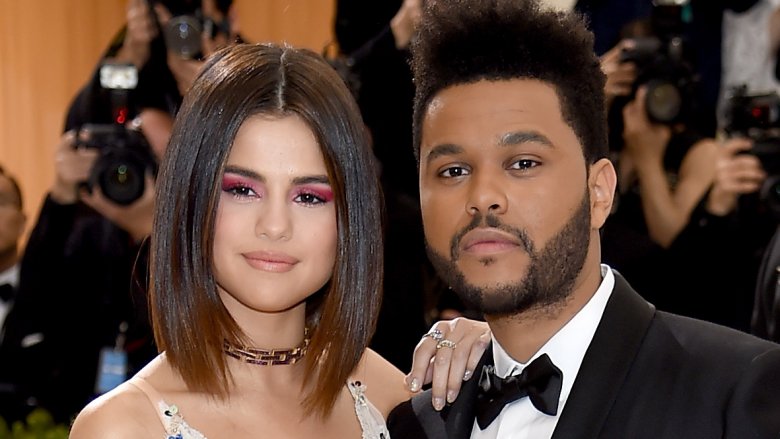 Getty Images
The two A-listers have reportedly ended their relationship.
According to People, Selena Gomez and The Weeknd (real name Abel Tesfaye) have broken up after 10 months together. A source told the magazine that the decision to split has been up in the air for a while, as the pair have had different schedules.
"She and Abel have been going back and forth for a few months about their relationship," the insider revealed. "It's been hard with him being on tour and her shooting in New York. That wasn't easy on them."
Though Gomez, 25, is said to have "always made an effort" to see her now ex-boyfriend's concerts, the distance between them was still reportedly a lot for the former couple to overcome. "It's over for now, but they're still in touch," the source added.
"It's been hard for them to come to the realization that this is the direction things were heading, but it's been hard for months," the insider noted.
Rumors started circulating about the status of Gomez and The Weeknd's relationship after the "Wolves" singer was spotted out with ex Justin Bieber, 23, several times. However, People's source maintains that Gomez and Bieber are not back together.
While The Weeknd, 27, was reportedly fine with Gomez and Bieber hanging out, his actions seemed to indicate otherwise. Elle UK reported that The Weeknd unfollowed Gomez's friends and family on Instagram—a move he'd allegedly made prior to calling it quits with ex-girlfriend Bella Hadid back in 2016.
As we wait for more details to roll in about Gomez and The Weeknd's split, read up on all of the celeb couples who've separated in 2017.