Stranger Things Star Charlie Heaton Apologizes Following Detainment For Alleged Cocaine Possession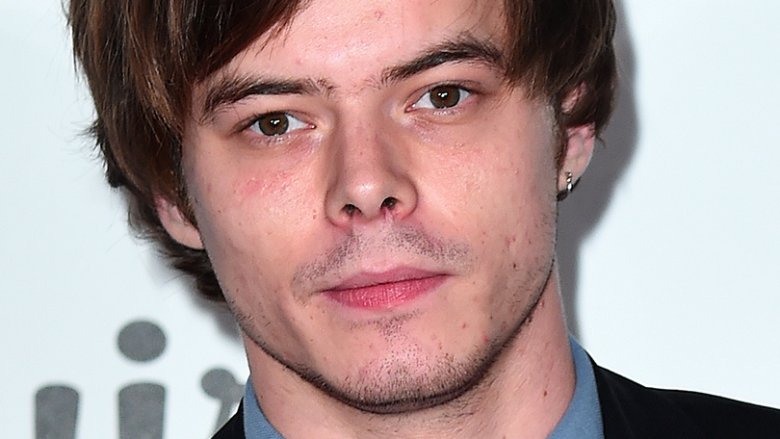 Getty Images
The 23-year-old has apologized to his fans and Stranger Things co-stars.
According to Entertainment Tonight, Charlie Heaton is not facing charges, nor has he been deported, following an alleged drug possession incident at LAX over the weekend. "This was a random inspection and we found traces of cocaine within his possession," a law enforcement source told the publication on Monday, Oct. 30, 2017. "And that was the reason he was denied entry into the United States."
However, the British actor, who apparently hopped on the first flight back home to England, is apologetic for the occurrence. "My planned travel to the US last week was affected by an issue at US immigration, and I am working to rectify it as soon as possible," Heaton told ET in a statement. "I do want to clarify that I was not arrested or charged with a crime, and cooperated fully with the US officials at LAX."
"I'm sorry to all the fans and my Stranger Things family for missing the premiere," he continued. "We are all so proud of this season and I would never want this story to negatively impact the show."
As Nicki Swift previously reported, Heaton, who portrays Jonathan Byers on the hit Netflix series, was busted for alleged cocaine possession at LAX after a sniffer dog detected the drug. He was temporarily detained by authorities at the airport and barred entry into the United States. 
His mother, Michelle Lowe, has since maintained her son's innocence in the matter. "All that rubbish, it's completely fabricated. I know that but that's all I'm allowed to say on it," she told the Daily Mail. "He's never done drugs in the past. It's completely made up, that's what papers do. I'm not his agent, I'm just his mum so I can't really say too much."
Heaton, who reportedly shares a secret love child with ex-girlfriend Akiko Matsuura, had been flying to Los Angeles to attend the second season premiere party for Stranger Things, which returned to Netflix on Friday, Oct. 27. However, due to the incident, he was notably absent from the celebratory event.