Stranger Things Star Charlie Heaton Reportedly Has Secret Love Child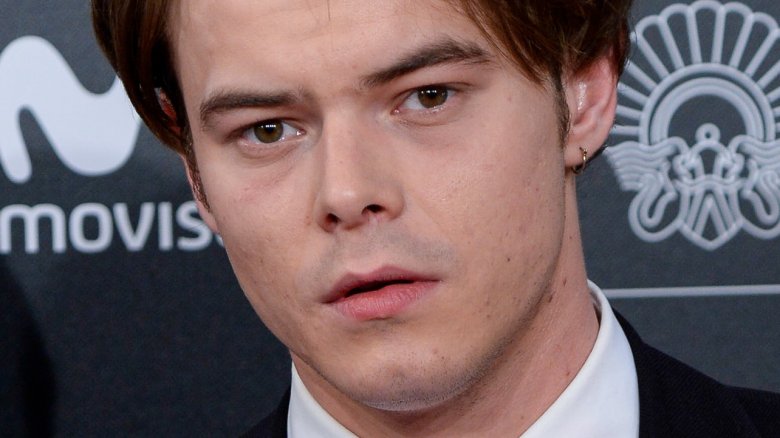 Getty Images
The 23-year-old actor is rumored to have a son.
The Sun reports that Charlie Heaton, who plays Jonathan Byers on Stranger Things, shares a 3-year-old son with his ex-girlfriend Akiko Matsuura. According to the paper, Heaton and Matsuura welcomed their baby boy, whom they reportedly named Archie, in May 2014 while the two were in the rock band Comanechi.
Heaton, who may be dating his Stranger Things co-star Natalia Dyer, reportedly does not see his son often, as he lives in Los Angeles and Matsuura lives in London with their baby.
"Charlie became a dad when he was just 20. He met Akiko when he was just a teen and fell head over heels in love," a source told The Sun. "They're no longer together but they have an amicable relationship for the boy's sake."
The insider continued, "Right now Charlie's career is his priority but he hopes to see more of his son once filming commitments calm down."
At the time of writing, neither Heaton nor Matsuura have confirmed the report.
News of Heaton's secret love child comes just days after the actor was busted for cocaine possession at Los Angeles International Airport. As Nicki Swift previously reported, Heaton, 23, was stopped at LAX after a sniffer dog allegedly detected the drug. Heaton was not arrested, but he was detained at the airport and barred from entering the United States.
The Daily Mail notes that Heaton's mother, Michelle Lowe, has claimed that her son has never done drugs. "All that rubbish, it's completely fabricated. I know that but that's all I'm allowed to say on it," she said. "He's never done drugs in the past. It's completely made up, that's what papers do. I'm not his agent, I'm just his mum so I can't really say too much."
As for reports that traces of cocaine were allegedly detected on Heaton's wallet or cards, Heaton's sister Kaayleigh told the paper, "He was at a party two weeks before and obviously when you're at a party anything can happen."
"He wasn't carrying anything, he wasn't under the influence or any drugs. I think it's just a misunderstanding," Kaayleigh continued. "'He didn't know anything about it, he went to the airport to fly, they checked and he is racking his brain about how this could happen."
The second season of Heaton's show, Stranger Things, was released on Netflix on Friday, Oct. 27.