LFO Singer Devin Lima Diagnosed With Cancer
The "Summer Girls" singer recently received some heartbreaking news.
LFO singer Devin Lima has been diagnosed with stage four adrenal cancer, nearly two weeks after he underwent surgery to remove a massive tumor on his adrenal gland. According to a YouTube video published on Monday, Oct. 31, 2017, in which Lima's bandmate Brad Fischetti shared news of the diagnosis with fans, Lima's post-surgery pathology report confirmed cancer. The cancer reportedly began in Lima's adrenal gland, before moving to his kidney—which Lima, 40, had removed during his operation.
While Lima may have had the cancerous tumor removed, Fischetti said that doctors worry that his friend's body still houses cancerous cells. For treatment, Lima will be going through chemotherapy and radiation and will also be prescribed "some sort of medication he will take long term."
"I wish we had better news to share," Fischetti, 42, told fans. "It's devastating news, but, at the same time, there's nobody I know stronger than Devin Lima. No one has a stronger body, mind, or soul, and if anybody can defeat this, it's Devin."
As Nicki Swift previously reported, Lima had surgery to remove a large football-sized tumor. While he was prepared to lose multiple organs in the surgery, doctors were able to successfully remove the tumor and just one kidney. At the time, it was unknown whether or not the tumor was cancerous.
In light of Lima's diagnosis, LFO's Rich in Love tour has been canceled.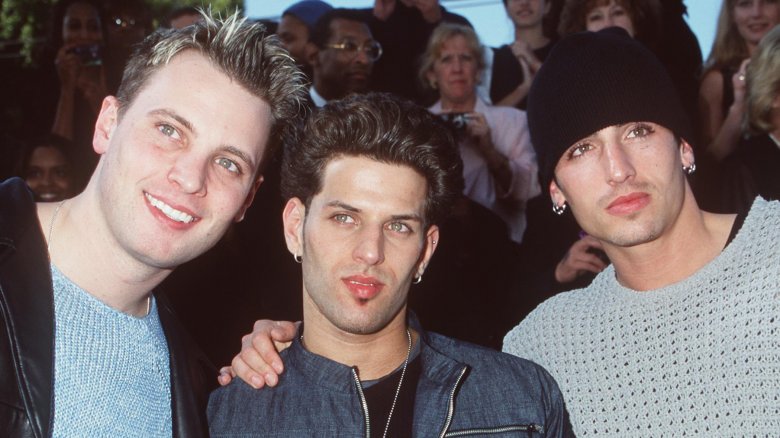 "We were really hoping that if this wasn't cancer that we could actually get Devin back in shape so that the guys could be on track to get on tour in February," the group's publicist Alaina Bendi told Billboard. "However, this is just a complete game changer from left field and the band is, as heartbreaking as it is to say, the last thing he has to focus on right now. He needs to focus on his health so, LFO's touring will be canceled indefinitely."
She added, "We need continued love and prayers that Devin makes it through this difficult road ahead of him and that he will one day see the stage again having beat this but right now, its one day at a time."
LFO previously lost member Rich Cronin back in 2010 after battling leukemia. He was 36 years old.
Our thoughts are with Lima during this difficult time.