Shania Twain Compares Her Husband's Affair To Another Personal Tragedy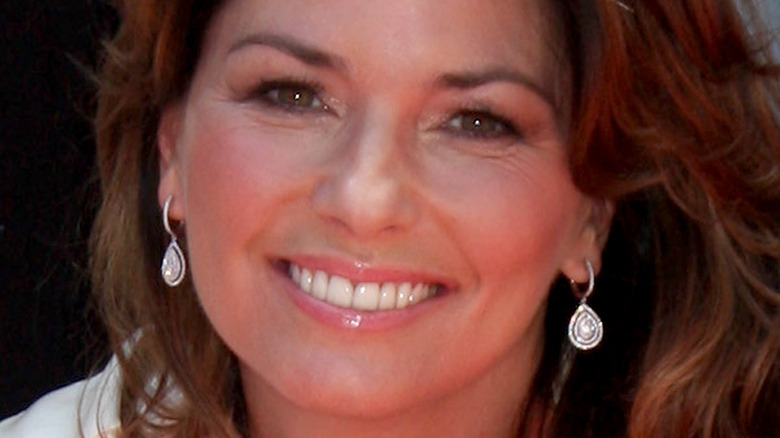 Kathy Hutchins/Shutterstock
Canadian country superstar Shania Twain is behind some of the more enduring romantic ballads of the past 25 years, including "You're Still The One," "From This Moment On," and "You've Got A Way." But her personal love life has been thrown into flux several times. Many of her chart-topping hits were co-written with her ex-husband Robert "Mutt" Lange, who has written for and produced another Canadian music legend, Bryan Adams (per The Guardian). Together, the pair was married for 14 years, and it seemed like, man, he made her feel like a happy woman. But in 2008, Twain's song "(If You're Not In It For Love) I'm Outta Here!" became the course of their marriage.
She discovered that Lange was carrying on an extramarital affair with her best friend, Marie-Anne Thiebaud, which ultimately ended their marriage. But life found a way to surprise the "That Don't Impress Me Much" crooner when Thiebaud's equally heartbroken husband, Frederic, became a close friend of Twain's. They quickly fell in love and married in 2011, and have lived together in his native Switzerland ever since. "I fell in love, I can't believe it because I didn't ever want to know love again," she told ABC's "Nightline" in 2011. "I've always believed in love. I temporarily lost my hope in love, and it was temporary thank goodness."
Now in a new Netflix documentary, the Canadian living legend is revealing just how much Lange's affair devastated her, comparing it to a fatal family tragedy from her early years in Timmins, Ontario.
Shania Twain calls her divorce 'similarly intense to losing my parents'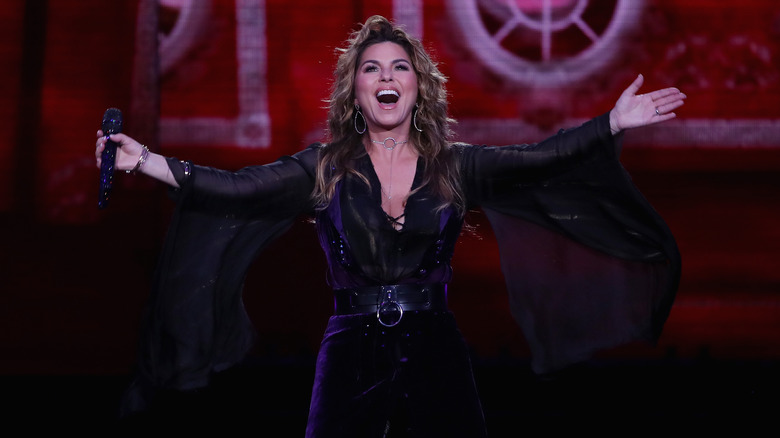 Mike Stobe/Getty Images
In the new trailer for Shania Twain's upcoming Netflix documentary, "Not Just A Girl," the "Getcha Good" country superstar reveals that her acrimonious split and divorce from Robert "Mutt" Lange amid reports of his infidelity rocked her to her core. She even went so far as to liken it to the fatal car crash that took the lives of her mother and her adoptive step-father when she was a young, struggling artist in Timmins, Ontario.
"It was similarly intense to losing my parents," Twain says directly to camera, adding, "I thought I had lost my voice forever. I thought that was it." Sharon and Jerry Twain were killed in 1987 in a head-on collision, leaving the future Grammy winner to care for her three younger siblings. She took a job performing at the Deerhurst Resort in Huntsville, Ontario to support her siblings until she hit it big in the country music scene. "At that point in my life, I would have rather gone with them," she told "60 Minutes Australia" in 2017 (via Country Living). "It was like, 'This is way too much to handle.'"
Despite the tumult, Twain has managed over the years to find the humor. Speaking with Andy Cohen on "Watch What Happens Live" in 2015, she quipped that, should she ever run into Marie-Anne Thiebaud again, she'd deadpan, "I wish I'd never met you," per Us Weekly.