Inside Kendall Jenner's Struggle With Anxiety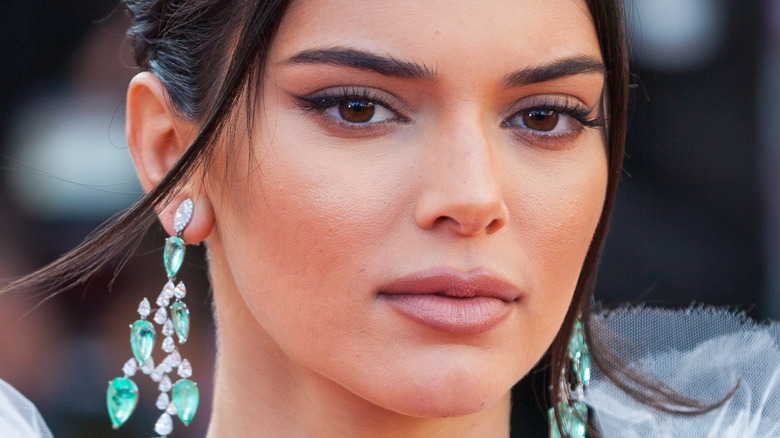 taniavolobueva/Shutterstock
There's no doubt that Kendall Jenner leads an incredibly privileged lifestyle. The famous and wealthy Kardashian-Jenner sister has dominated high-fashion runways, the tequila industry, and the screens of reality TV fans. But that isn't to say she's immune to mental health struggles. After all, the popular supermodel is a human being.
Kendall hasn't been shy about disclosing her battles with anxiety, hypochondria, and panic attacks. In fact, fans have witnessed the star struggle in "Keeping Up With the Kardashians." In one episode, Kris Jenner's work meeting was interrupted by an alarming call from Kendall. "She doesn't feel well and she's not quite sure what it is," Kris told Kim Kardashian. Then, a confessional clip popped up, with Kris elaborating on her daughter's anxiety. "I think she has so much going on that she gets herself really worked up ... Kendall gets the most anxious during fashion week, so when she's traveling a lot. Milan's coming up and trying to juggle it all is overwhelming," she said.
Though Kendall Jenner's mental health journey has been full of challenges, she's also found ways to manage her anxiety effectively. Let's take a look.
Kendall Jenner got real about her anxiety struggles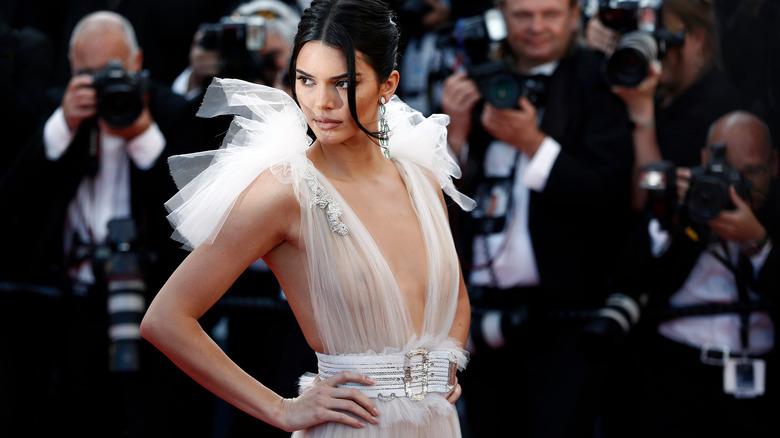 Andrea Raffin/Shutterstock
In the four-part Vogue series "Open Minded," Kendall Jenner spoke freely about her battle with anxiety. In one video, she explicitly described the affliction's "intense" and "scary" physical effects. She explained, "I've had times where I feel like I need to be rushed to the hospital because I think that my heart's failing and I can't breathe and I need someone to help me. Sometimes I think I'm dying."
She also opened up about her social anxiety and how it manifested during the COVID-19 pandemic. Jenner said, "Now that things are slowly opening up, if I go to a dinner or if I see a few more of my friends than I'm used to seeing throughout this last year, that gives me anxiety." In another video, Jenner revealed how her anxiety causes her to fixate on a dreaded future event, which according to her, includes public speaking.
When Jenner shared a clip from the series on Twitter, fans praised the supermodel for bringing awareness to the often stigmatized topic. One person replied, "watching now and i feel the same way, this is really helping me understand more. thank u." Another fan echoed her sentiment, tweeting "I have struggled with anxiety and panic attacks for years!! I am so glad to see someone like you speaking out about it and being open about it. It helps more than you know!"
This is how Kendall Jenner copes with her anxiety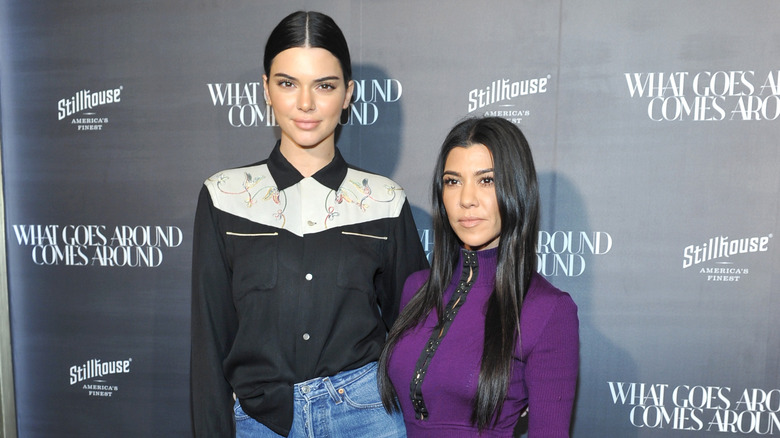 Donato Sardella/Getty Images
Despite her struggles, Kendall Jenner has developed coping mechanisms that help alleviate her anxiety. In June, the reality TV star posted a series of Instagram photos of a few of her favorite things. She captioned the post, "I've had some down time these last couple days and sometimes i find it hard to wind down." She then listed "workouts/nature walks, being with my animal children, meditation/my sound bowls, journaling, and organizing" as tools that help her relax and be "more present."
In a February interview with i-D magazine, Jenner said, "It's important to have a space that's just for you where you can let out your happiness, your anger, frustrations, and stress, the things that are freaking you out, the things that are making you happy and even just ideas." She also named physical activity and reading as mood boosters, calling the latter "a great form of therapy and form of distraction."
Just like everyone else, Jenner has good days and bad days. In 2019, "The Kardashians" star joined her half-sister Kourtney Kardashian, in a casual conversation for Poosh. Speaking on how she manages stress and overwhelming moments, Jenner told Kardashian, "I kind of just have to sit back and be like I can't think about it too much because if you do I just feel like that's when things get messy and unnatural." Jenner has worked on living in the present, not allowing anxiety to control her life.