Linda Evangelista Is Finally Getting Some Closure In Her CoolScultping Drama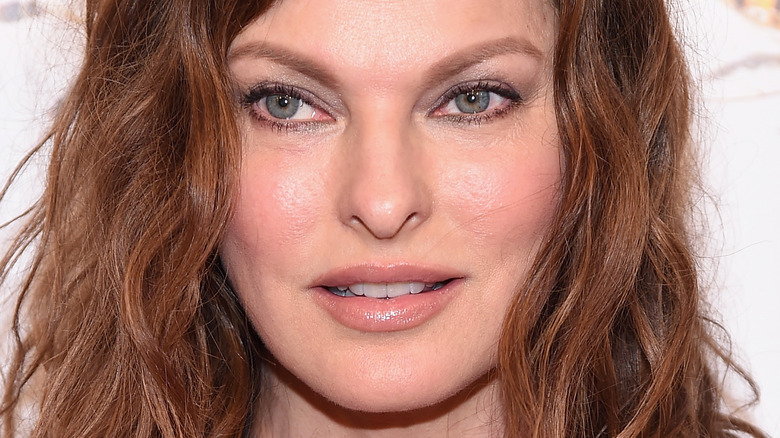 Michael Loccisano/Getty Images
Supermodel Linda Evangelista may be cashing in on a whole lot of money; however, it will never be enough for the mental and physical trauma she endured due to a botched surgery. According to Rolling Stone, back in 2015, Evangelista underwent a non-invasive procedure known as CoolSculpting, which essentially freezes and gets rid of fat cells. The Canadian fashion model reportedly went through a total of seven treatments. But instead of getting the results she was promised, she allegedly ended up "brutally disfigured" and developed a serious health condition, known as Paradoxical Adipose Hyperplasia, in the process.
According to the National Library of Medicine, it is an uncommon side effect that leaves patients with "painless, firm, and well-demarcated tissue masses in the treatment areas." And, for Evangelista, being diagnosed with Paradoxical Adipose Hyperplasia completely changed her life. "PAH has not only destroyed my livelihood, it has sent me into a cycle of deep depression, profound sadness and the lowest depths of self-loathing," the beauty icon shared on Instagram in September 2021. "In the process, I have become a recluse."
Just days after she opened up about her story on social media, Evangelista slammed Zeltiq Aesthetics with a whopping $50 million lawsuit claiming she has been emotionally scarred and has lost a lot of income as a direct result from her failed surgery, according to CNN. While it's been nearly a year since the model spoke out about her horrifying experience, she is now finally beginning to get some justice. 
Linda Evangelista is ready to start her 'next chapter'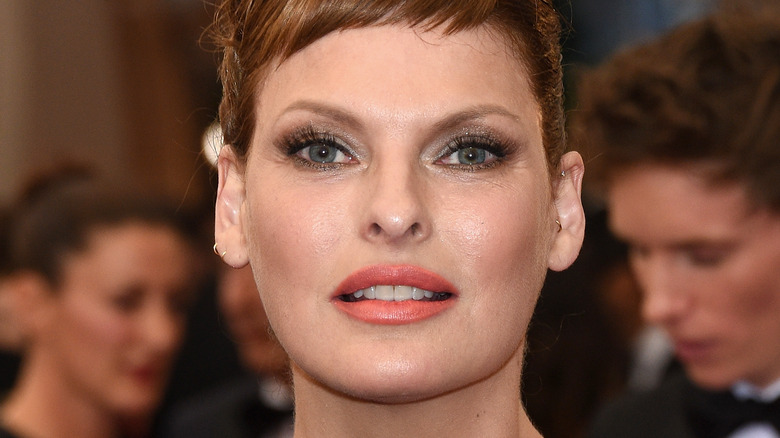 Larry Busacca/Getty Images
Linda Evangelista is turning the page and ready to move on. The Canada native revealed on Instagram that she was able to come to a resolution and settled her massive $50 million lawsuit with Zeltiq Aesthetics. "I look forward to the next chapter of my life with friends and family, and am happy to put this matter behind me," she wrote. "I am truly grateful for the support I have received from those who have reached out." While the details surrounding her settlement case have yet to be announced, it took an immense amount of courage for the supermodel to come forward with her story.
"I loved being up on the catwalk. Now I dread running into someone I know," Evangelista said during a heartbreaking interview with People in February. "I can't live like this anymore, in hiding and shame. I just couldn't live in this pain any longer."
Not only did she speak her truth, but she also revealed to the world intimate photos of what she looks like now after her CoolSculpting experience. Evangelista began to develop large bumps on her thighs, chin, and side area near her bra line not too long after her treatments. That's when she started to correct the issue herself by going to the gym and watching her calorie intake. But, to no avail, nothing worked. "I got to where I wasn't eating at all," she told People. "I thought I was losing my mind."