How Many No. 1 Singles Has Britney Spears Had On The Billboard Hot 100?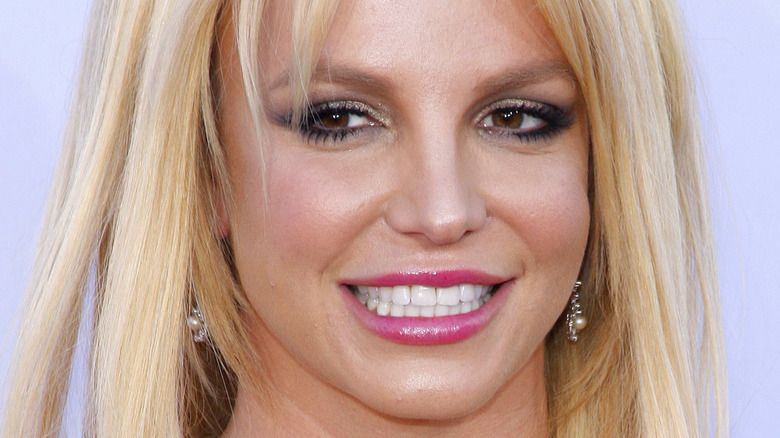 Tinseltown/Shutterstock
It goes without saying that Britney Spears is a music superstar who is admired by many. Throughout her journey as a pop singer, the "Break the Ice" hitmaker has earned herself her fair share of accolades that have contributed to her success.
At the 47th Annual Grammy Awards, Spears took home her first Grammy in the category of best dance recording for "Toxic." In 2008, the "Crossroads" actor won big, winning three moon men at the MTV Video Music Awards for her "Piece of Me" video. In fact, Spears' legendary back catalog of videos has been so impactful, she was honored with the Video Vanguard Award three years later. In 2013, Spears also embarked on a Las Vegas residency, "Piece of Me," and certainly made an impact on Sin City. As Billboard reported, she earned over $137 million after selling 916,184 tickets over five years. In an interview with PopJustice in 2011, Spears admitted she has a "thirst for success," explaining, "I constantly want to outdo the last thing I've done." While record sales, awards, and sold-out tours can define the success of someone's career, Spears insisted she bases her own accomplishments on what she's done. "At this point in my career I am making the music that I enjoy and the music I know my fans will love," she said.
With a collection of hits that continue to grow, how many of Spears' songs reached the No. 1 spot on the U.S. Billboard Hot 100?
Britney Spears has topped the charts numerous times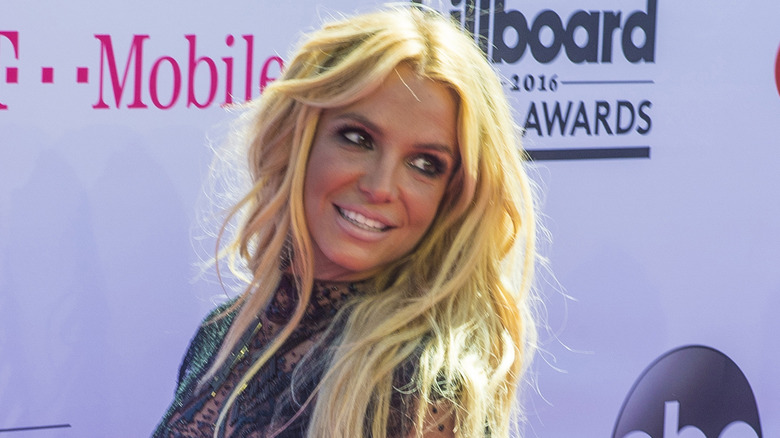 Kobby Dagan/Shutterstock
Britney Spears' debut in the late '90s was far from low-key. Her first ever single, "...Baby One More Time," put the singer on the map globally and has remained a pop classic. In addition to the song topping the charts overseas in the U.K. and Australia, "...Baby One More Time," also became Spears' first No. 1 single on the U.S. Billboard Hot 100 and stayed there for two weeks.
Since then, the "Til the World Ends" hitmaker has continued to rack up the hits, some of which include, "(You Drive Me) Crazy," "Oops!... I Did It Again," "Toxic," and "Gimme More." While all those songs remain classics in Spears' back catalog, many might be surprised to find out that none of them reached the No. 1 spot in the U.S. In fact, Spears' second chart-topper after "...Baby One More Time" wouldn't take place until 10 years later. In October of 2008, "Womanizer," the lead single to her "Circus" album, became her long-awaited second No. 1 on the U.S. Billboard Hot 100. However, in the following three years, Spears achieved another three chart-toppers — "3," "S&M" with Rihanna, and "Hold It Against Me" — tallying her total of No. 1's in the U.S. to five. As of this writing, Spears had 35 entries on the chart, 13 of which entered the top 10.
Britney Spears has had more No. 1s with albums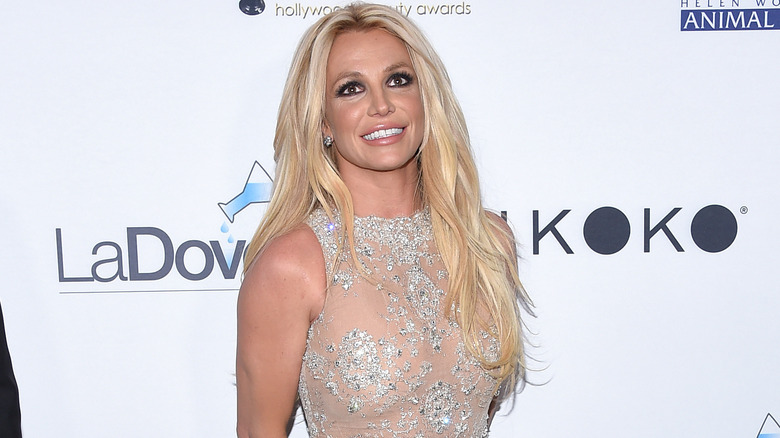 DFree/Shutterstock
With a career spanning over two decades and a total of five No. 1 singles on the U.S. Billboard Hot 100, it's fair to say that Britney Spears A-list status and "Princess of Pop" title are well deserved. In addition to achieving a huge amount of hits, she has also produced bodies of work that fans have enjoyed. As of this writing, the "Born To Make You Happy" hitmaker has dropped nine studio albums since 1999, the most recent being in 2016. On the U.S. Billboard 200 album chart, six of those nine records peaked at No. 1, further proving that she is a leading lady from her generation. As noted by Chart Masters, Spears has generated more than 103 million equivalent album sales since bursting onto the scene.
It may have been more than half a decade since Spears put out an album, but according to reports, Spears has already started planning her return. "It is very early days and Britney isn't putting any pressure on herself to release an album right away or anything, but her team are putting feelers out about the prospect of new music," an inside source told The Sun. "Several people who she feels comfortable working with have been contacted and asked if they would like to work on music with Britney again and everyone seems pretty keen to be involved."