Why Gwyneth Paltrow Wasn't A Fan Of Kissing Robert Downey Jr.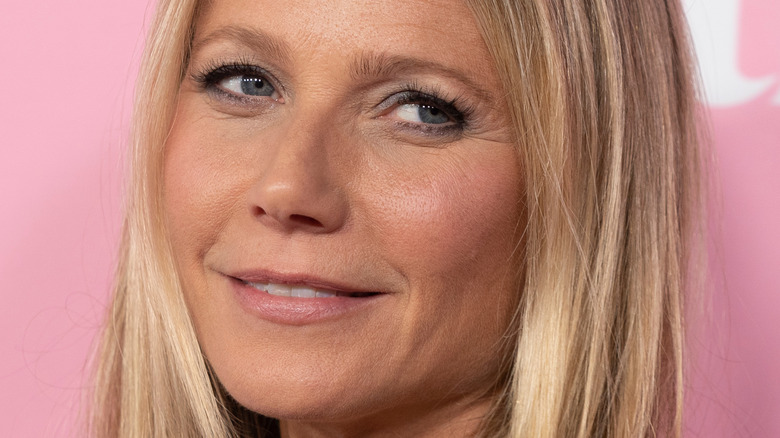 lev radin/Shutterstock
Gwyneth Paltrow is a woman of many talents. Her performance in "Sliding Doors," "Shakespeare in Love," "The Talented Mr. Ripley," and many more, were fan-favorites. The blonde beauty has made a name for herself in Hollywood, which also includes roles that were not at the top of Paltrow's list. However, her most notable roles may have been in the "Iron Man" and "Avengers" films.
Paltrow's on-screen counterpart in the Marvel films was none other than Robert Downey Jr. as Tony Stark. "My relationship with Robert Downey Jr., was obviously forged through all the 'Iron Man' and 'Avengers' movies," Paltrow told People. "I feel like I was able to find an incredible, lifelong, inspirational partner and friend," she added.
"Iron Man" and its sequels had a star-studded cast and made over $2.421 billion at the box office, per The Numbers. To the untrained eye, it appeared that the pair had chemistry that truly brought the characters' romance together for the Marvel Cinematic Universe. However, there were some on-set moments that may have been more cringe than steamy for the actors. "The Clean Plate" author revealed that she was not a fan of kissing Downey.
Kissing Robert Downey Jr. felt like kissing a sibling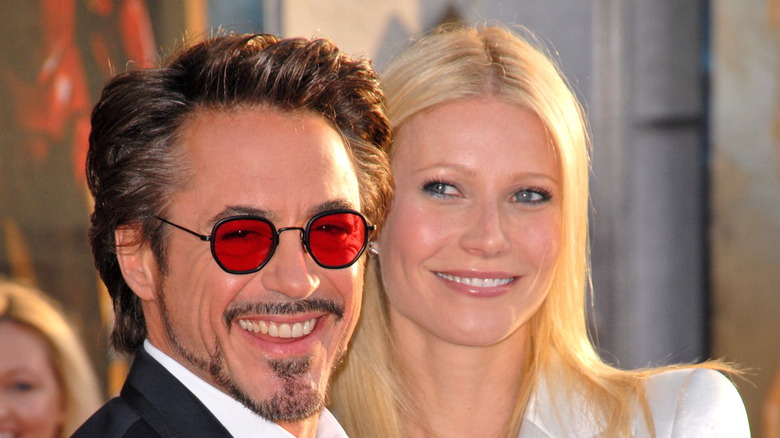 s_bukley/Shutterstock
Gwyneth Paltrow admitted that making out with her "Iron Man" love interest, Robert Downey Jr., felt like hooking up with her sibling. The Goop creator decided to kiss and tell by sharing her best and worst on-screen kisses on an episode on her "Goop Podcast" in October 2020.
Paltrow said her worst was Iron Man himself because of the "brother energy" he had. "Like with Robert, when I kissed him and I was like, 'You've got to be kidding me,'" Paltrow, who locked lips with Downey in several "Iron Man" and "Avengers" movies, said. "This is literally like kissing my brother." 
Luckily, it appears Paltrow's feelings were not mutual. In an interview with Howard Stern in May 2016, the "Due Date" actor jokingly shared his take on the on-screen romance, saying, "I gotta get her back in these movies so I can make out with her onscreen again."
Gwyneth Paltrow and Robert Downey Jr. have a friendship of over a decade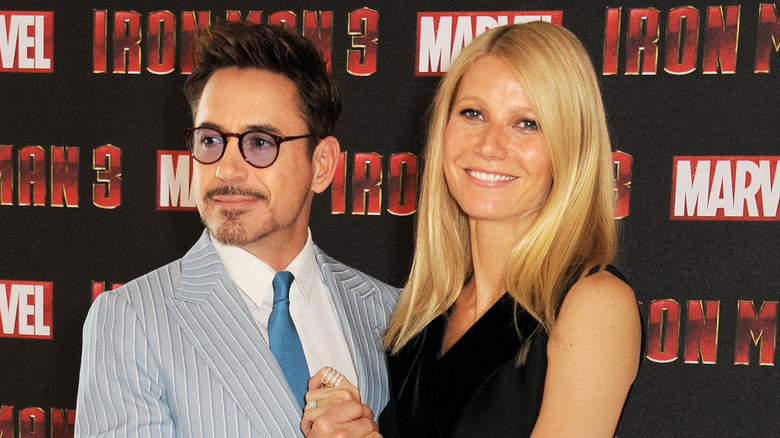 Dave M. Benett/Getty Images
Gwyneth Paltrow and Robert Downey Jr. may have not had a great on-screen kiss, but not all was lost between them, as the pair have a years-long friendship as a result of working together.
Naturally, a friendship blossomed between the Goop founder and Robert's wife, producer Susan Downey, as well. According to the "Doolittle" actor, it's his wife and Paltrow who make sure their families see each other despite their busy schedules. "They're both, like, type-A, organized, and so Susan and Gwyneth organize our ability to stay close and keep our doors open to each other and be current with each other's lives and each other's kids," he said to Oregon Live in 2013.
In April 2020, Paltrow shared a heartfelt tribute to Robert and their friendship while wishing him a happy birthday on Instagram. Under the throwback photo, she wrote of her co-star, "Here he is, making a toast at our wedding, during which his humor elicited my usual look of pure joy/shock whenever he is near. He is my brother, friend and supporter. A mega genius, and the weirdest comedy writer of all time. I know all of our @marvel family join me in wishing him a very happy day ... We [love] you RDJ."