Over 25% Of Fans Think This Is The Worst Husband In Real Housewives History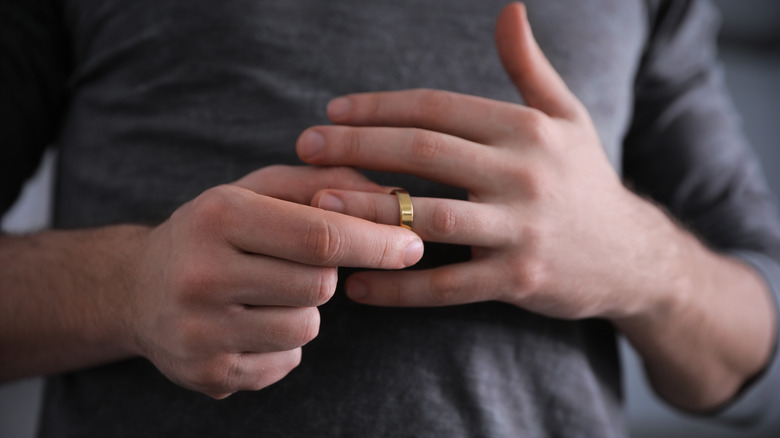 New Africa/Shutterstock
With a reality show like any in "The Real Housewives" franchise, you're bound to see lots of drama. Naturally! That's why fans tune in. While everything on the show is real, to a big extent at least, some situations are ...helped along, if you will, courtesy of the producers, to get the best, most dramatic story they can. "Those [situations] are not accidents," former "RHONY" housewife Alex McCord explained. "That is never not premeditated." Some situations reportedly require reshoots, as Women's Health noted, though producers generally try to avoid those if possible, per Business Insider. In any case, the drama is on full display, and cast members agree to put everything in their lives on tape. So fans, of course, form opinions about which wives or husbands they like, who they root for, and who they don't like... or love to hate.
While the husbands are primarily on the show to support their wives and fill out the stories of their personal lives, fans also form opinions about them. At Nicki Swift, we've talked before about our favorite Real Husbands, which we enjoy seeing on screen, and which Real Husbands are a bit sketchy. But we also wanted to hear from you, the fans.
Nicki Swift conducted a survey of 574 "Real Housewives" fans, and asked them which husband, in the history of the franchise, they thought was the worst one. The answer might not surprise you, if you've been paying attention...
A Real Househusband of New York took the prize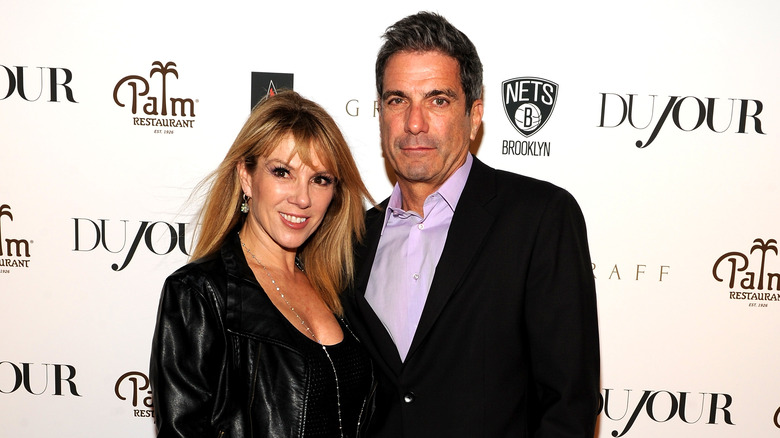 Bryan Bedder/Getty Images
One easy way for men to be supportive (and it's a low bar) is to be faithful, so perhaps it's not surprising that the top two spots in our survey for Worst "Real Housewife" Husband went to men who famously cheated on their wives — and with considerably younger mistresses.
The top spot, with 25.44%, went to Mario Singer, husband to "RHONY" star Ramona Singer. In 2014, she caught him with his mistress, Kasey Dexter — 28 years his junior — in their house in the Hamptons, according to Daily Mail, and their 22-year marriage ended in divorce a year later. Not surprisingly, the controversial May-December romance blew up in 2017, per Page Six. Despite all the acrimony, Ramona spent some of the coronavirus lockdown with Mario and their daughter, Avery, and the two remain on good terms.
In the second spot, with 22.82%, was another unfaithful husband: Kelsey Grammer. The A-list actor admitted to stepping out on wife Camille Grammer-Meyer with a flight attendant 25 years younger, Katye Walsh, who he married two weeks after the divorce got finalized. Kelsey and Camille's relationship was contentious from the start, with Kelsey telling Piers Morgan, "Camille asked for a divorce really almost the first day we were married." He also said, "I think she married me because I was Frasier."  Rounding out our survey was David Beador with 18.47%, who admitted to cheating on his ex-wife Shannon Beador, while infidelity rumors clouded both Jim Edmonds (17.42%) and Michael Darby (15.85%)'s marriages to Meghan King and Ashley Darby, respectively.