Why Hunter Biden's Marriage Could Be In Trouble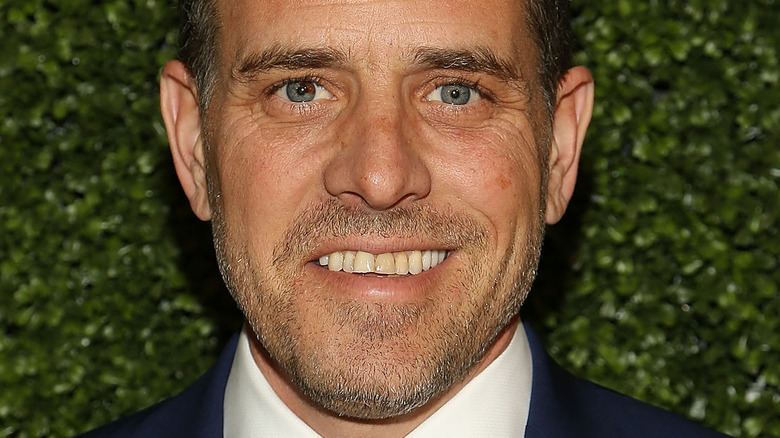 Paul Morigi/Getty Images
After a troubled first marriage and tumultuous divorce from ex-wife Kathleen Buhle, the president's son Hunter Biden has led a whirlwind romance with current wife, Melissa Cohen. Meeting through a mutual friend in May 2019, Hunter and Cohen wed just six days later, per ABC News. "I instantly fell in love with her. And then I've fallen in love with her more every day," he told the outlet at the time.
He wasn't kidding about their quick passion — they had matching tattoos within a week of meeting and married quietly at her apartment a few days later. Though neither of their families attended the small ceremony, Hunter's father, President Joe Biden, reportedly thanked Cohen on the phone for "giving my son the courage to love again."
Fairytale romance aside, Hunter's life has been plagued by the ongoing federal investigation into his past overseas business activities. According to CNN sources in late July, the probe, run by the U.S. Attorney's Office in Delaware and dating back to 2018, has reached a "critical stage."  As prosecutors reportedly consider tax violation charges against Hunter, the weight of the investigation could be affecting his marital life. 
Hunter Biden and Melissa Cohen are reportedly stifled by constant surveillance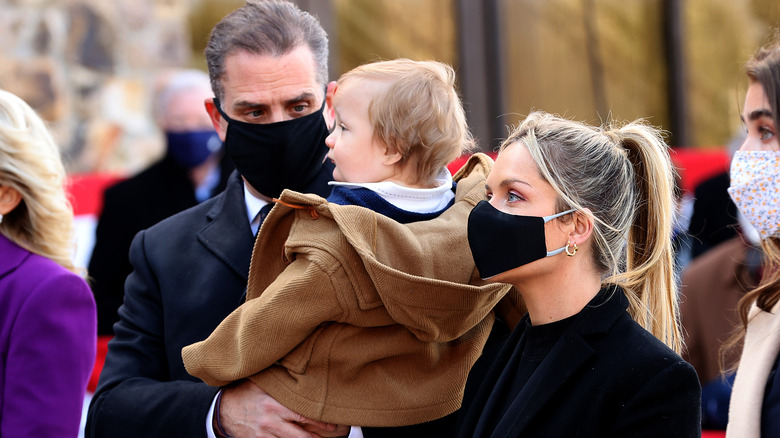 Chip Somodevilla/Getty Images
Is there trouble in lockdown paradise for Hunter Biden and Melissa Cohen? As Page Six sources recently spilled, both Hunter and his wife have been "frustrated" by the constant Secret Service surveillance the former's federal probe has imposed on them. Hunter, Cohen, and their son Beau Biden Jr. have been isolated within their Malibu rental home as the investigation into Hunter's foreign business affairs continues, per the outlet. Always reportedly followed by Secret Service agents when they do leave the property, the Secret Service has even supposedly rented a mansion next to theirs. 
A source close to the couple told Page Six, "They never go anywhere because they've been instructed to stay out of sight and away from the cameras." For Cohen, the insider claimed that the honeymoon phase was definitely over. "He whisked her off her feet. She thought she was marrying a prince from a great American family," the source described. "But the reality is he's a train wreck and life with him is very hard behind closed doors." However, the source added, "There is still love there." 
Of course, turbulent marriages is something Hunter knows too well. His ex-wife of 24 years, Kathleen Buhle, released her memoir about their hardships, "If We Break: A Memoir of Marriage, Addiction, and Healing," in 2021. With the book sparing no detail on Hunter's personal troubles, Buhle told a reporter in June, "I lost a sense of who I was," per MSNBC.