Ty Dolla Sign, Fifth Harmony's Lauren Jauregui Are Dating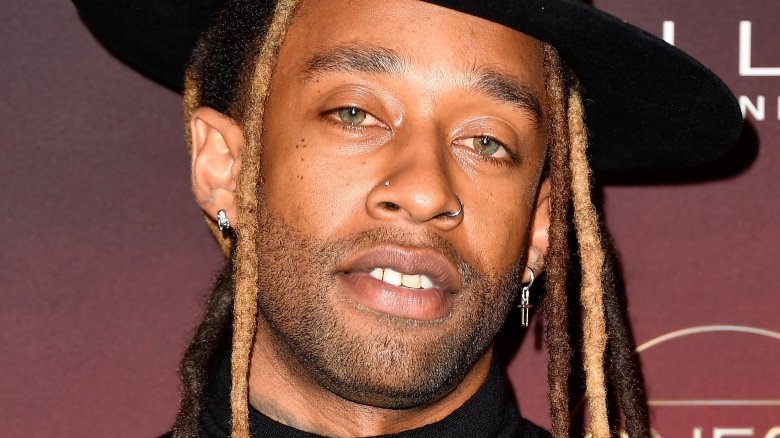 Getty Images
Ty Dolla $ign and Lauren Jauregui are officially a couple!
The 32-year-old singer confirmed their relationship during his appearance on Power 105.1's The Breakfast Club on Tuesday, Oct. 31, 2017. "Just for you, I'll say yes," he quipped when asked about their long rumored romance (via Entertainment Tonight). "Only for the Breakfast Club." 
The cute pair previously collaborated on Fifth Harmony's 2016 hit "Work From Home," while gossip that the two were dating has been swirling since April 2017. But until now, they have avoided confirming their relationship. So, what spurred on this sudden confession? Well, it comes two weeks after the "Sucker for Pain" singer not so subtly professed his love for Jauregui, 21, on social media. "Blessed and thankful to have u in my life my love," he wrote on his Instagram Stories in late October, sharing a sweet black and white snapshot of the two cuddling. 
But while they've been keeping mum, the couple has been teasing their relationship on social media for months. Most recently, they celebrated Halloween together in an Alice in Wonderland-themed couples costume. Jauregui, who came out as bisexual in 2016, took to Instagram to share an adorable photo of the two enjoying the spooky festivities. "The Mad Hatter: Have I gone Mad? Alice: I'm afraid so. You're entirely bonkers! But I'll tell you a secret, all the best people are," she wrote in the caption.
As Nicki Swift previously reported, the "Miss Movin' On" singer was wrongly rumored to be dating former bandmate Camila Cabello earlier this year. Jauregui took to Twitter in March 2017 to slam those who shipped "Camren," writing, "I hate it because it's invasive, scary, delusional, disrespectful to us both and was never real...Ever." When asked by a fan to elaborate, she responded, "Because you never quite become ok with people sexualizing you and your friendships for their sick pleasure. That's why."
Now that Jauregui is officially linked with Ty Dolla $ign, hopefully this gossip will finally be put to rest.