What Might Have Led To Russell Brand And Katy Perry's Divorce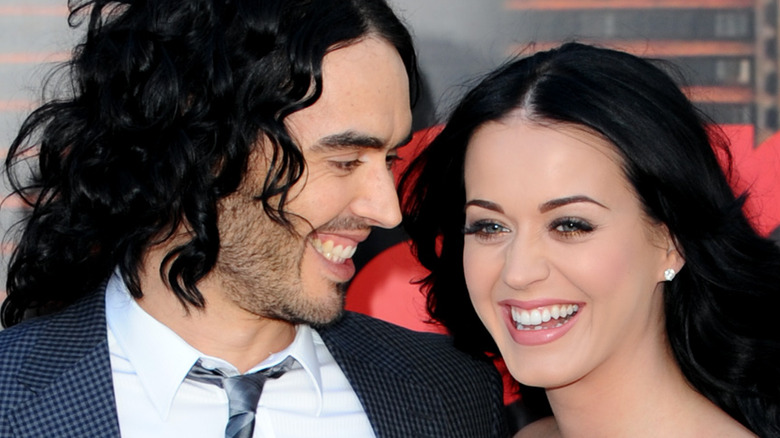 Anthony Harvey/Getty Images
The year is 2010. Katy Perry and Russell Brand are both at the then-heights of their careers. Fresh off of "Get Him to the Greek," Brand undoubtedly peaked in that era. Alternatively, Katy Perry was riding the success of her major label debut "One of the Boys" and preparing to release her smash hit album, "Teenage Dream." Naturally, their relationship — though some might say mismatched — was a hot topic at the time.
"I was having great success at 23, 24 and 25 and then I met someone that was interesting and stimulating," Katy Perry told 60 Minutes Australia. "It was just like a tornado, it was everything happening at once. I always resonated with friction and resistance and challenges."
Their relationship was a whirlwind, with Brand and Perry first meeting in 2008 before reconnecting and starting a romance in 2009. The two the married in October of 2011, divorcing just before the new year. In a 2013 issue of Vogue (via Us Weekly), Perry stated: "Let's just say I haven't heard from him since he texted me saying he was divorcing me December 31, 2011." Ouch. So what led to their highly-publicized divorce?
Did Russell Brand's jealousy get in the way?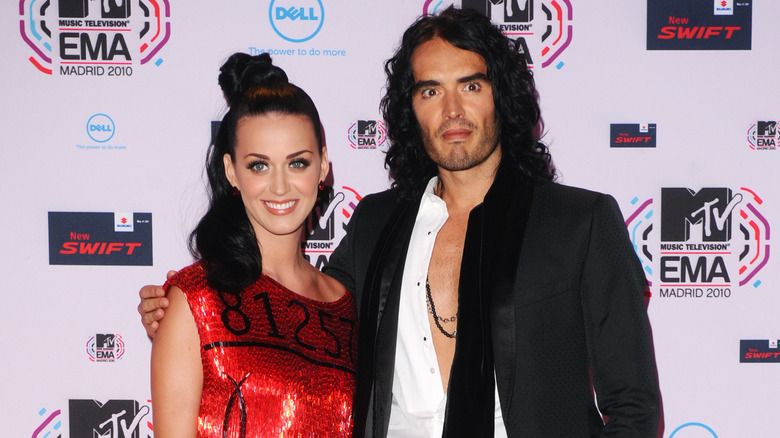 Anthony Harvey/Getty Images
Around the time Russell Brand and Katy Perry got married, her popularity went from trending now to household name. Preceded by the iconic singles "California Gurls" and "Teenage Dream," Perry's second album was more than successful; it was game-changing. Her popularity exploded, and "Teenage Dream" went platinum nine times. She was truly the woman of the moment — and perhaps that's what led to her marriage's downfall.
"At first when I met him he wanted an equal, and I think a lot of times strong men do want an equal, but then they get that equal and they're like, 'I can't handle the equalness,'" Perry said in the same Vogue interview (via CBS News), citing Brand's jealousy as the chief reason for the split. "He didn't like the atmosphere of me being the boss on tour. So that was really hurtful, and it was very controlling, which was upsetting."
Brand, however, viewed the split differently. Shortly after their divorce, the comedian unpacked his relationship with Perry in an interview with Howard Stern (via the Daily Mail): "I was really, really in love with her, but it was difficult to see each other. We were together when it was right to be together, and when it wasn't we worked it out. It was a lovely relationship. It mostly didn't work for practical reasons. We did work it out, she's happy, I'm happy."
Where Russell Brand and Katy Perry stand today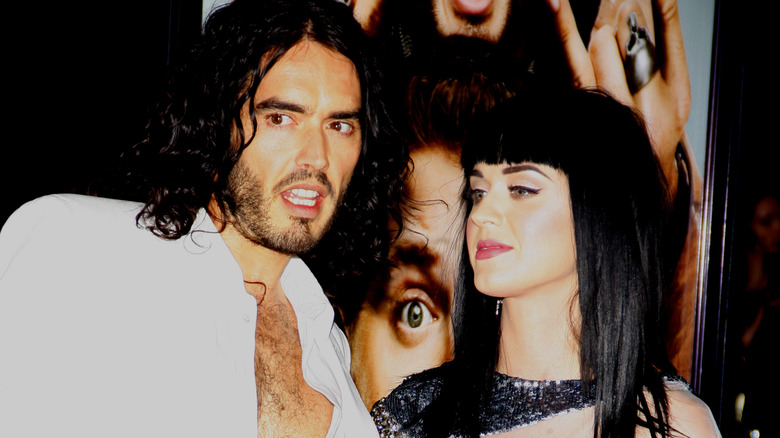 Tinseltown/Shutterstock
In the decade since they broke up, both Katy Perry and Russell Brand have moved on. Perry is happily engaged to "Pirates of the Caribbean" heartthrob Orlando Bloom, and they share a daughter, Daisy Dove. Brand is married to Laura Gallacher, with whom he shares two children.
Unfortunately, the exes seemingly are not on the best of terms. Perry has spoken about their divorce occasionally, as well as referencing that tough time in her song, "By the Grace of God." Additionally, she referred to the dissolution marriage as "the death of a dream." While she's since found a better match in Bloom, it's clear that didn't heal the wounds Brand left on her.
As for Brand, he doesn't seem too upset about the break up — at least publicly. In a February 2021 Q&A on TikTok (via the Daily Mail), Brand said: "I really tried in that relationship. I have nothing but positive feelings for her." Despite his kind words, it seems unlikely that the two will form a friendship anytime soon — or at all — for that matter.