Johnny Depp Piles Onto Amber Heard's Legal Woes After Mistrial Denial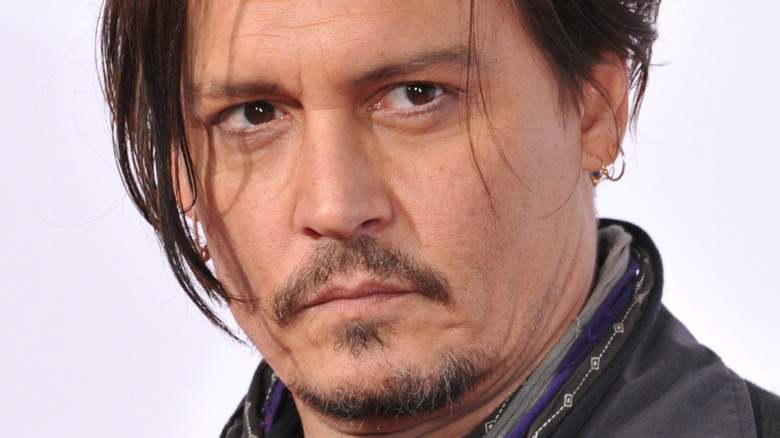 Featureflash Photo Agency/Shutterstock
Despite the Amber Heard and Johnny Depp defamation trial ending in June, the case is far from over. Heard sought a mistrial in early July, claiming that one of the trial jurors "was not the individual summoned for jury duty on April 11, 2022," per court documents obtained by NBC News. However, Judge Penney Azcarate denied her request in a ruling on July 13, stating that no juror fraud was committed, per Variety. "The juror was vetted, sat for the entire jury, deliberated, and reached a verdict," Azcarate stated in her written order. 
Heard didn't go away quietly. On July 21, the actor officially filed to appeal the verdict that found her guilty of defaming Depp in a 2018 op-ed, per People. In a statement to the press justifying the appeal, a spokesperson for Heard cited "errors" by the court "that prevented a just and fair verdict consistent with the First Amendment." 
Despite Depp seemingly moving on with life after the trial, a spokesperson for the "Crybaby" actor did make a statement, via Deadline, about Heard's appeal. "The jury listened to the extensive evidence presented during the six-week trial and came to a clear and unanimous verdict ... We remain confident in our case and that this verdict will stand," the rep said. Now, Depp just followed suit and threw another wrench into the ever-lengthening defamation case. 
Johnny Depp is following in Amber Heard's legal footsteps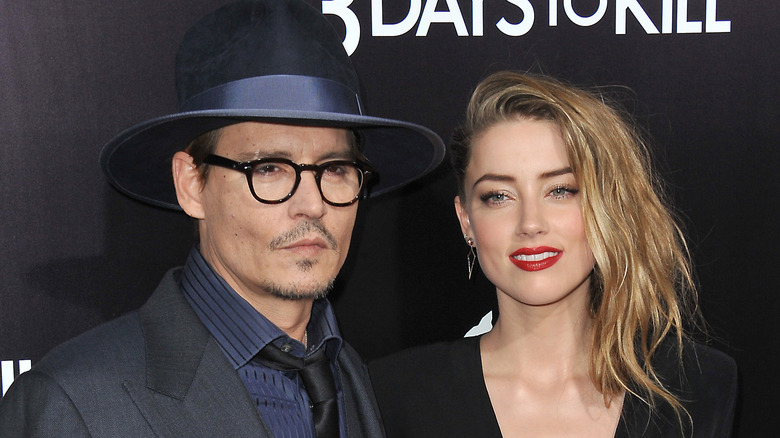 Jaguar PS/Shutterstock
One day after Amber Heard filed an appeal of her guilty verdict in their defamation trial, Johnny Depp is also appealing a portion of their verdict. Although the jury found Heard guilty of defaming him on multiple instances in her 2018 op-ed (and thereby awarding him millions), they also agreed with one of Heard's three counterclaims that Depp's ex-attorney Adam Waldman defamed her in a statement in 2020, per People. 
A source told People that although Depp considered the trial's outcome an "overwhelmingly positive verdict" and believed "this is a time for both parties to move on," he wasn't going to let Heard's team control the case's narrative wholly. "If Ms. Heard is determined to pursue further litigation by appealing the verdict, Mr. Depp is filing a concurrent appeal to ensure that the full record and all relevant legal issues are considered by the Court of Appeal," the source added.
Heard is facing a much more uphill legal battle. Her troubles outside of this case have only multiplied since the trial ended. The "Aquaman" star is being sued by her insurer, New York Marine and General Insurance Co., which will no longer cover her multimillion-dollar damages from the trial due to "willful" conduct, per ABC7. Furthermore, Australia's Department of Agriculture, Water and the Environment is still investigating Heard for allegedly lying under oath about illegally importing her dogs into the country in 2015, Newsweek reported.