How Lisa Vanderpump Really Met James Kennedy's Family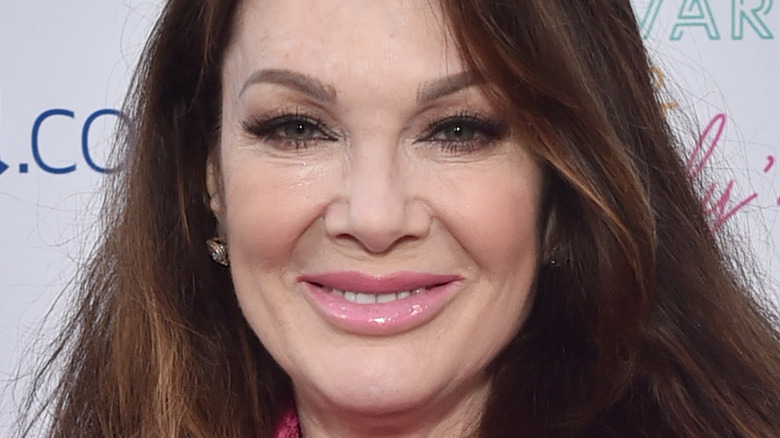 Alberto E. Rodriguez/Getty Images
Since 2013, "Vanderpump Rules" fans have watched the highs and lows of Lisa Vanderpump's staff at her West Hollywood restaurant, SUR. The wealthy restaurateur has always had a special connection with all her staffers-turned-cast members, but she seems to have a soft spot for James Kennedy, the British DJ who made his debut on the Bravo reality show during its second season.
Vanderpump took the SUR DJ under her wing early on. Not only do the two have matching accents, but Kennedy is also buddies with Vanderpump's son, Max Todd. They all appear to be so close that some fans have even wondered if they are related, according to Bustle. (They're not!)
Kennedy's parents, Jacqueline and Andros Georgiou, have also both made cameos on "Vanderpump Rules." In the 2019 episode "Ice Queens," Kennedy's mom even confronted Vanderpump over her decision to fire her son from his DJ gig at SUR. But this wasn't just an overprotective mom who went rogue and showed up at Vanderpump's doorstep; the two women do have a past together, which is why Kennedy even got the job in the first place.
Lisa Vanderpump met James Kennedy's parents through a famous mutual friend
James Kennedy wouldn't even be a cast member on "Vanderpump Rules" if it weren't for his parents. Jacqueline and Andros Georgiou were long part of the social scene in Britain, with Andros even managing Wham! superstar George Michael's career at one point. The couple even named Michael as the godfather of their son James, per The Sun. But it was another celeb who introduced them to Lisa Vanderpump years ago.
"I met James' parents through Bruno Tonioli a few years ago just before he started work for us, who's the judge on 'Dancing with the Stars,' who's an old friend of mine," Vanderpump told The Daily Dish. She added her husband, Ken Todd, had met Andros previously. When they later had dinner with the Georgious, they asked if the Vanderpump-Todds would consider hiring their son. "They both said, you know, could you give one of my sons, James, a job, maybe as a busser or a barback?" Vanderpump revealed. "He probably, because we'd started 'Vanderpump Rules' by then ... thought, 'OK, I want to get involved in this.'"
Once Kennedy started dating cast member Kristen Doute, his fate as a full-time "VPR" star was sealed. Still, Vanderpump made it clear to the Daily Dish that despite her close relationship with Kennedy that developed over the years, she was never super close with the Georgious.
Lisa Vanderpump's motherly treatment of James Kennedy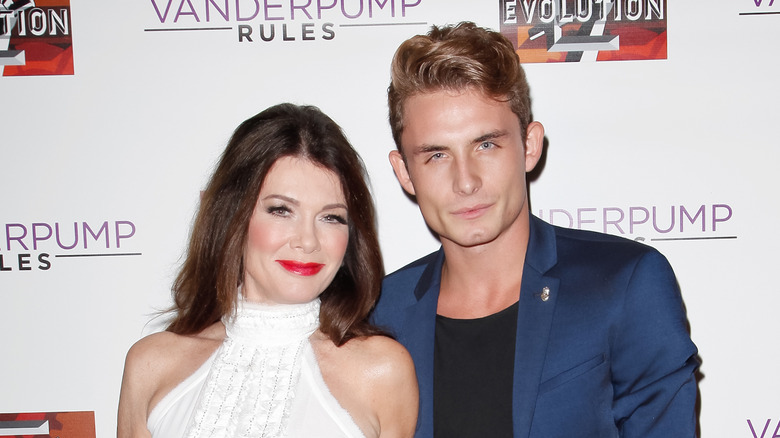 Tibrina Hobson/Getty Images
While Lisa Vanderpump considers the Georgious acquaintances, the same can't be said for her relationship with James Kennedy. In 2018, "Vanderpump Rules" fans witnessed a gut-wrenching scene between Vanderpump and Kennedy that showed he wasn't just an employee to her. 
As Kennedy's drinking got out of control and he body shamed co-worker Katie Maloney on camera, Vanderpump was forced to fire him. Kennedy begged for his job and promised not to touch alcohol anymore, but for his own good, Vanderpump did not back down. "James, I want you to grow up and pull yourself together. You are responsible for your actions, and you will be held accountable," Vanderpump told him, according to People. "You have to change in your life, and this is going to be a life-changing moment for you, I hope."
Kennedy did change his life and ultimately gave up drinking. He also revealed that despite her tough love, he considers Vanderpump a mentor. "She's always given me advice," Kennedy told E! News Daily Pop of Vanderpump in 2021.