The Truth Behind Beyonce's Alter Ego Sasha Fierce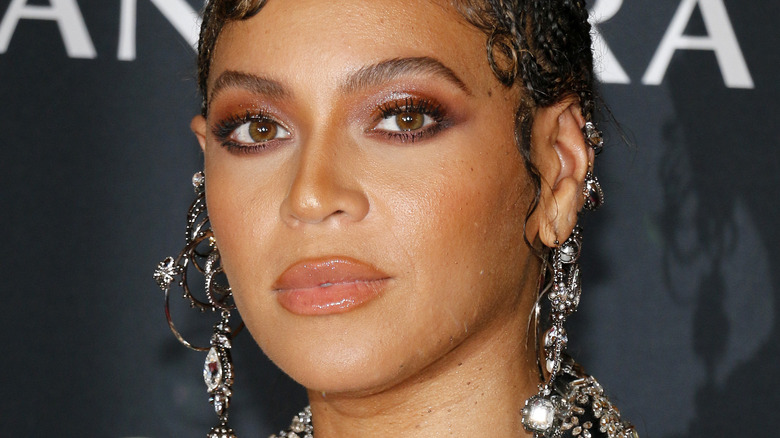 Tinseltown/Shutterstock
Beyoncé Knowles is known as the queen for a reason. The superstar got her big break as the leading lady of Destiny's Child, a game-changing R&B trio that dominated radio airwaves throughout the late 1990s and early 2000s thanks to infectious hits like "Survivor," "Bills Bills Bills," and "Say My Name." When the group dropped the chart-topping single "Independent Women," not only did it become a mantra for female strength, but it may have been Queen Bey foreshadowing her own ambitions. In 2003, Beyoncé became an independent woman herself as she bid farewell to fellow bandmates Kelly Rowland and Michelle Williams – and her last name — to embark on the solo career we all knew she was destined for.
Beyoncé etched her name onto the upper echelons of the Billboard Hot 100 with the release of her debut album "Dangerously in Love." Her follow-up, "B'Day," solidified the singer's status as a solo star, but it was her third album, "I Am... Sasha Fierce," that introduced fans to a new side of the singer: a sensual yet aggressive alter ego, Sasha Fierce.
Beyonce is surprisingly shy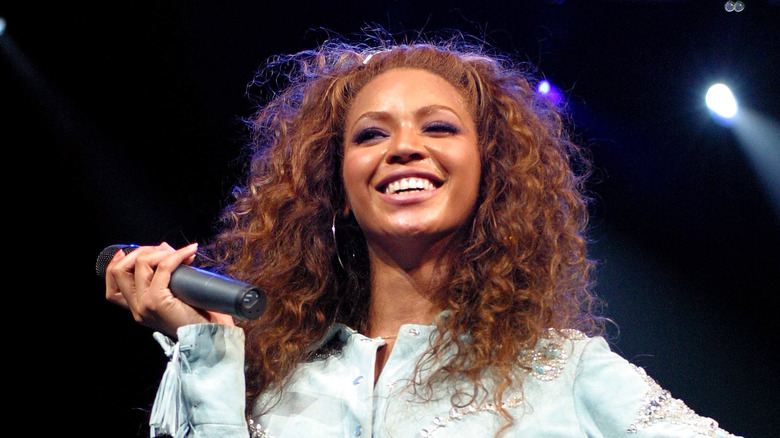 Matt Carmichael/Getty Images
Beyoncé Knowles introduced fans to Sasha Fierce with 2008's "I Am... Sasha Fierce," but her aggressive and outspoken alias can actually be traced back to a bout of stage fright Queen Bey experienced the first time she performed. "I was terrified, and I didn't wanna do it," Beyoncé told Rolling Stone of a first-grade talent show she was encouraged to join. "I remember walking out and I was scared, but when the music started, I don't know what happened. I just ... changed." Despite her apprehension, 7-year-old Beyoncé belted out her best rendition of John Lennon's "Imagine" to a resounding applause. Needless to say, Beyoncé won the show and Sasha Fierce was born. 
With the release of "I Am... Sasha Fierce," Beyoncé further explained that Sasha Fierce came about in an effort to separate her timid personality from her stage-slaying persona, giving her the courage to be free and seductive while performing. "Sasha Fierce is the fun, more sensual, more aggressive, more outspoken side and more glamorous side that comes out when I'm working and when I'm on the stage," Beyoncé explained ahead of the release of the album. "I have someone else that takes over when it's time for me to work and when I'm on-stage, this alter ego that I've created kind of protects me and who I really am."
To thrive on stage Beyonce needed to be fierce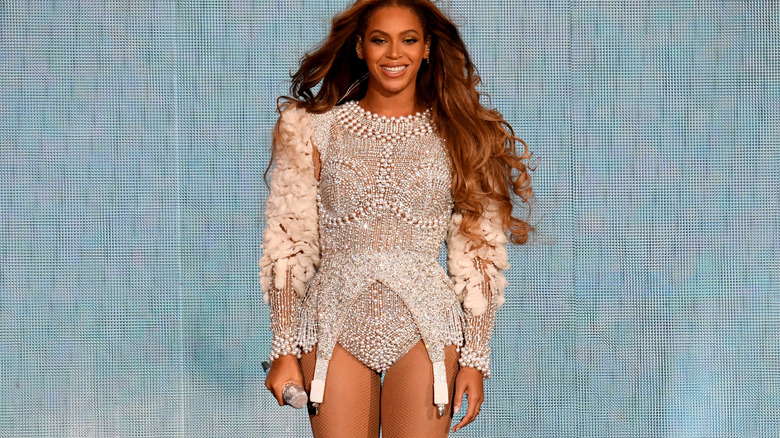 Kevin Winter/pw18/Getty Images
That was Sasha Fierce — the fearless side of Beyoncé — the confident persona that transforms her live performances into something more. Sasha gave fans something Beyoncé could not, a stage-slaying alter ego capable of delivering some of the greatest performances of all time. "It's kind of this character I've created over the years," Beyoncé explained to Oprah Winfrey. "Usually when I hear the chords, when I put on my stilettos. Like the moment right before when you're nervous ... then Sasha Fierce appears, and my posture and the way I speak and everything is different."
Ultimately, Queen Bey moved beyond her Sasha Fierce era by reconciling her introverted self with the stage-slaying woman she had become. "Sasha Fierce is done. I killed her," the singer declared in 2010. "I don't need Sasha Fierce anymore, because I've grown and now I'm able to merge the two." Beyoncé giveth and Beyoncé taketh away.