What Is Bethenny Frankel's Involvement With Skinnygirl Today?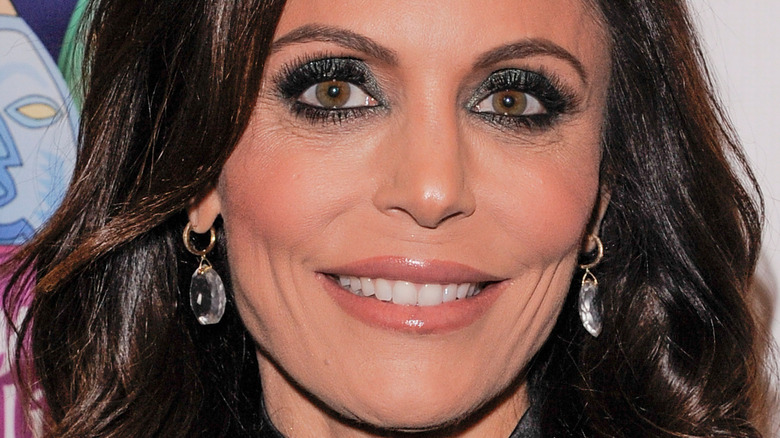 lev radin/Shutterstock
Bethenny Frankel is the definition of hustle, with the TV personality, entrepreneur, author, and natural foods chef constantly dishing out something new. In May, the modern-day Martha Stewart released her book "Business is Personal," per Forbes. According to her website, she has a podcast called "Just B with Bethenny Frankel." In addition, Frankel is known for her impactful philanthropy work, such as her disaster relief efforts for Ukraine.
From "The Real Housewives of New York City" to "The Big Shot with Bethenny,"— a competition to win a top-dog spot on the Skinnygirl team — Frankel is also no stranger to reality television. For her next on-screen adventure, the business mogul is co-hosting the second season of CNBC's "Money Court," per E! News.
Of course, you can't forget about Frankel's business ventures. Besides her 2021 Forever Young Wine line, the multi-millionaire is well-known for creating the highly successful brand Skinnygirl, which has been around for over a decade. The company began by selling low-calorie bottled cocktails (originally the Skinnygirl margarita) before branching out with various nonalcoholic products, including food and clothing items. In 2014, Frankel tweeted, "#Skinnygirl isn't just my brand, it's my way of life," accompanied by a photo of her with Skinnygirl snacks. Though the company is clearly important to Frankel, the star isn't as involved as she used to be.
Bethenny Frankel has taken steps back from Skinnygirl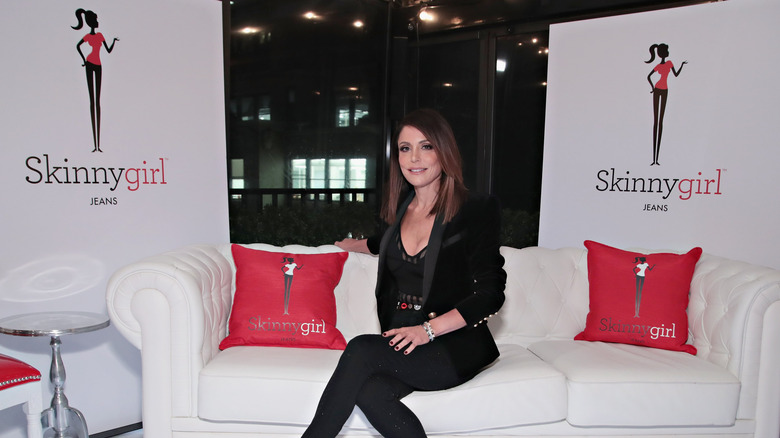 Cindy Ord/Getty Images
In 2011, Bethenny Frankel sold Skinnygirl cocktails to Beam Global Spirits & Wine for an approximate $100 million, per Money. She held onto the brand name to profit from her extensive line of other Skinnygirl products, such as popcorn, salad dressing, teas, and shapewear. In a 2016 interview with Business Insider, the entrepreneur revealed her straightforward approach to negotiating. "I think a great deal is one where both parties are stinging a little but also feel good about it. You should feel fair and decent about a deal," she said.
In 2019, Frankel decided to further distance herself from Skinnygirl. In an episode of "The Real Housewives of New York City," the reality TV star expressed that her plate was far too full and she was looking to sell part of her company, with various offers on the table. She said, "I'm not looking to exit, I'm just looking for ways to take some pressure off," per People. An insider told the outlet, "She owns 100 percent of the Skinny Girl intellectual property, outside of cocktails. She is still reviewing offers, but they have to align with her vision for the future of the brand before entertaining making any moves." The current status of this outcome hasn't been disclosed.
However, Frankel still appears to be active in her involvement with the company. Recently, the founder can be seen using Skinnygirl ingredients, such as salad dressing, in food tutorial videos on the brand's Instagram page.
Bethenny Frankel shared some essential business advice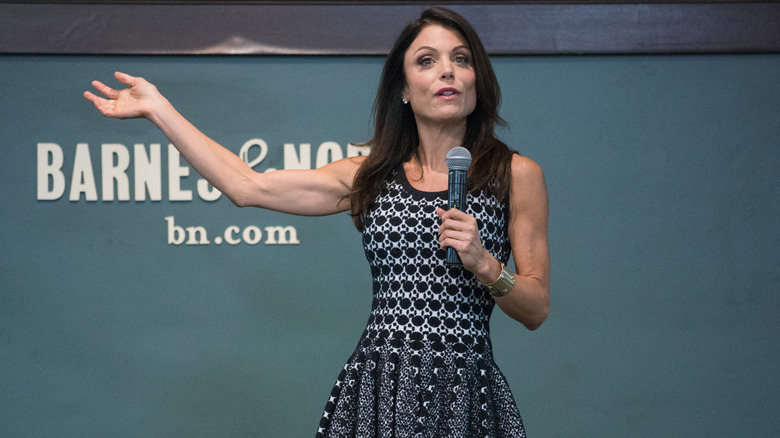 Mark Sagliocco/Getty Images
Bethenny Frankel has been open about her journey creating Skinnygirl. In a 2018 conversation with Inc., she shared the ups and downs of starting and owning a company. "Even though I have a big brand now, Skinnygirl is all about practical solutions for women and I learn every day from my mistakes, my failures, and I come in it from a different way," she shared. Though the brand has been around for years, it doesn't mean the work gets any easier. Frankel continued, "It's just as stressful as it was then in different ways."
This past May, Bethenny Frankel dropped some business tips in an interview with Fox Business. The key for Frankel is avoiding a perfectionist mindset and embracing the process. "You'll learn from every mistake you make ... You can't know if a recipe works until you start playing around with it in the kitchen. Things will happen," she said. She also shared her thoughts on reality TV's role in building a successful brand: "Reality TV is an extension of social media at this point, and it can hurt a business because everybody's so vocal and making things viral or could be a viral failure."
According to her, a reality TV appearance won't make or break your business's growth. She explained, "If you have a good brand and if you have a good work ethic, then you'll be successful whether you have reality TV or not."