What Bella Poarch Was Doing Before Getting Famous On TikTok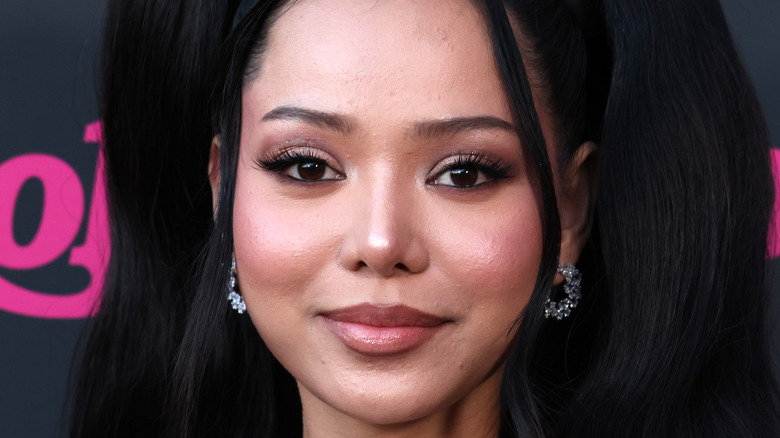 David Livingston/Getty Images
Tick tock — the time has arrived to see which of our favorite up-and-coming TikTok stars has the sticking power to outlive their 15-minutes of fame, and Bella Poarch has ascended to the top of the pack. The Filipino-American singer and social media personality was whisked from relative obscurity to worldwide fame after hypnotizing the masses with her head-bobbing take on "M to the B" — a 2016 diss track by grime artist Sophie Aspin — and became the platform's biggest hit of 2020. Poarch is currently hard at work parlaying her viral fame into something a little less fleeting — a career in pop music — and judging by her latest music video, she's got a lot more to offer the world than a guileless smirk and animated expressions.
While it's yet to be seen if the singer has the chops to make a name for herself in the music space long term, one thing is clear: Poarch has arrived in the pop culture zeitgeist, and it sounds like she intends to stick around for a while — but what was she doing before she got here?
She lived in the Philippines before moving to Texas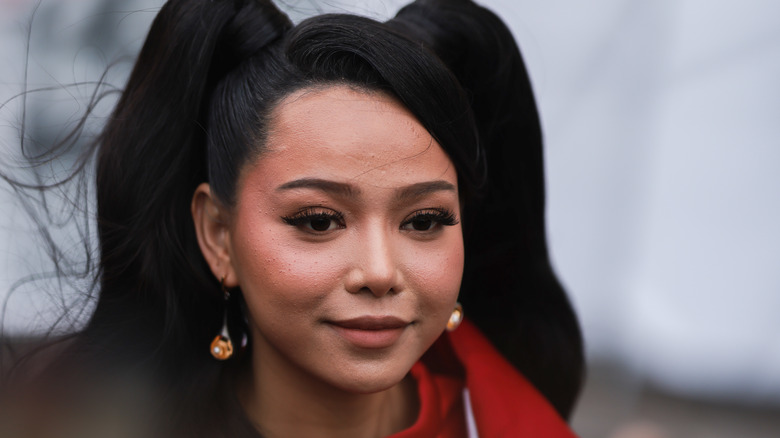 Jeremy Moeller/Getty Images
Bella Poarch's fame has carried with it an air of mystery, despite being one of the internet's biggest curiosities. That's not to say Poarch's life story is entirely unknown. The 25-year-old star revealed that she used to live with her grandmother in the slums until she was adopted when she was young — according to Seventeen, she was born in Pangasinan, Philippines. Regardless, the TikTok star called Texas home for much of her youth, after moving there at 13 years old.
Poarch's relationship with her adoptive father was fraught with abuse. Before relocating to Texas, her father tasked her with waking up early in the morning to tend to the animals on their farm in the Philippines. "It was very hard actually because I had to wake up at 4 a.m. sometimes; I have to wake up at 3 a.m. if I want to get to school on time," she revealed during an appearance on the "H3" podcast. Poarch explained that in addition to grueling labor as a child, she was also hit by her father. In Texas, the abuse would continue, but Poarch found a surprising way out.
She joined the military right out of high school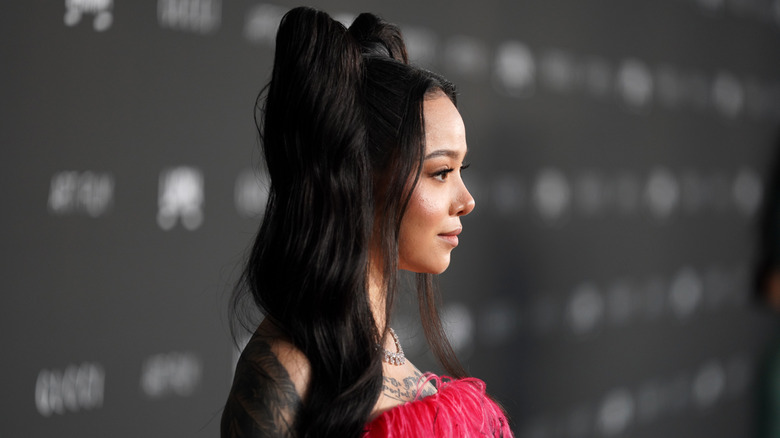 Presley Ann/Getty Images
At age 18, Bella Poarch followed in her brother's footsteps and enrolled in the Navy straight out of high school. While basic training provided discipline and structure, it also granted her the opportunity to be free and independent, she explained during an interview with Vogue. "The Navy was the first time I ever felt like I really had a family. It was the first time I ever felt love and support," the TikTok star explained on Instagram. "Friends would wake me up for therapy appointments that I would always sleep through. Or they would push me to keep going when I would cry my eyes out trying to carry machine guns up the ship steps that weighed as much as me."
Poarch served for three years, stationed in both Japan and Hawaii, and must have taken to the sun as she decided to stick around in the Aloha State post-deployment. It's there where she logged onto TikTok for the first time, but it would be a few months until her take on "M to the B" would explode in popularity. By that time, Poarch had already signed to a management company seeking nonwhite content creators — and the rest is history.