The TikTok Stars Most People Want To Be Friends With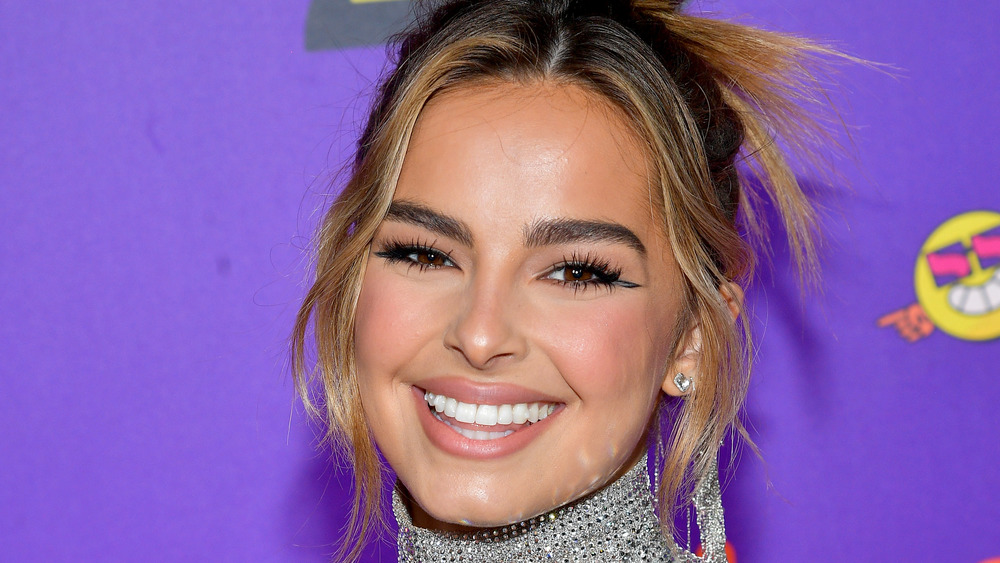 Matt Winkelmeyer/kca2021/Getty Images
If you could choose one TikToker to jump from the "For You" page into your living room, or maybe your passenger seat for a road trip, who would it be? 
According to Inc., video-sharing app TikTok is the fastest-growing social media platform in the world, with 30 million United States-based users alone (and that was in 2020!). And boy, does it have the star power to prove it. Some of the app's more familiar faces include the dancing dynamo Charli D'Amelio, who, along with her sister Dixie D'Amelio, has already inked a Hulu reality show order. With 111 million and 50 million followers respectively (plus that upcoming reality show), they're like the Kardashians, but with more bussing it down to Megan Thee Stallion. 
Then there's JoJo Siwa, the bundle of pure energy and inspiration who came out as a member of the LGBTQ community in 2021. She hinted at as much by, yup, dancing it up in a now-viral TikTok for her 33 million followers to Lady Gaga's "Born This Way." We love that the bow-wearing, pint-sized megastar felt so free felt so free to be so open at age 17. Then, there's Addison Rae, who, with 78 million followers on the app, dropped her first single, "Obsessed," in March 2021. It seems her fans are "Obsessed" too! So, if you had to kick it with one of these hugely popular TikTokers, who would it be, then?
Nicki Swift asked 627 people that very question. Here's who they picked. 
We have a TikTok tie on our hands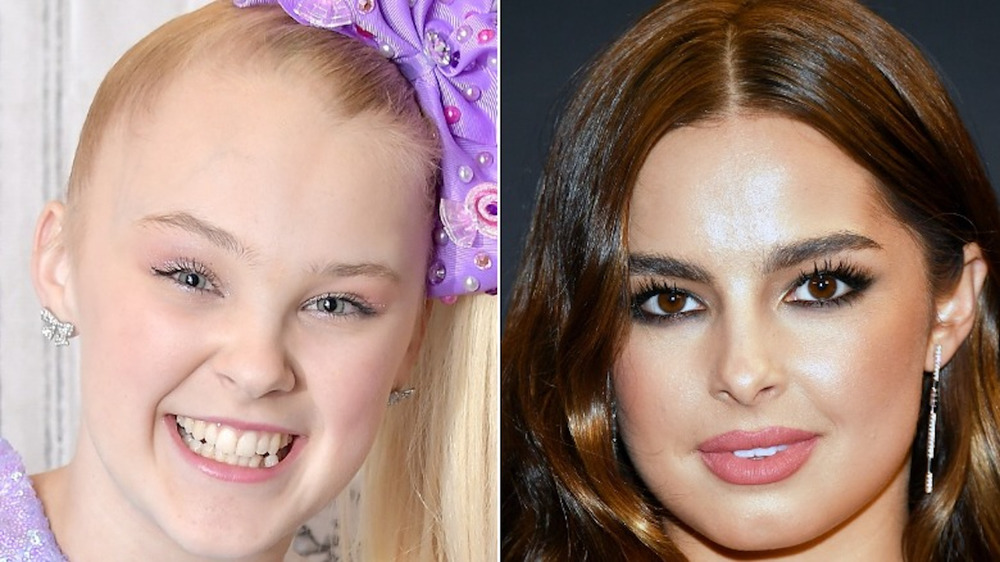 Michael Loccisano, Amy Sussman/bbma2020/Getty Images
So, who is the TikTok star that the most people would want to hang out with? Nicki Swift asked 627 participants from across the country that very question, giving them seven options to choose from, with the additional option to write in your own answer. The choices were Charli D'Amelio, Addison Rae, Bryce Hall, Noah Beck, Dixie D'Amelio, JoJo Siwa, and Bella Poarch. So, who is the user that the most people wanted to be friends with in real life? The answer came back like a "Boomerang."
Yup, from our survey, both JoJo Siwa and Addison Rae received 14.99% of the vote. Noah Beck came in third with 12.76%, and Bryce Hall and Bella Poarch after that with 9.89% and 8.93% respectively. The D'Amelio sisters came in last of our options, Charli getting 6.38% and Dixie close by with 6.22%. Interestingly enough, even though Charli D'Amelio has the most followers of the bunch, more people would like to grab an iced coffee with some of the other options. Also noteworthy was that 25.84% of our participants wrote in their own answer. Clearly, there are more, lesser-followed TikTok users that people would rather be friends with. 
So there you have it. JoJo Siwa and Addison Rae... win!