The Truth About Bradley Cooper And Jennifer Esposito's Divorce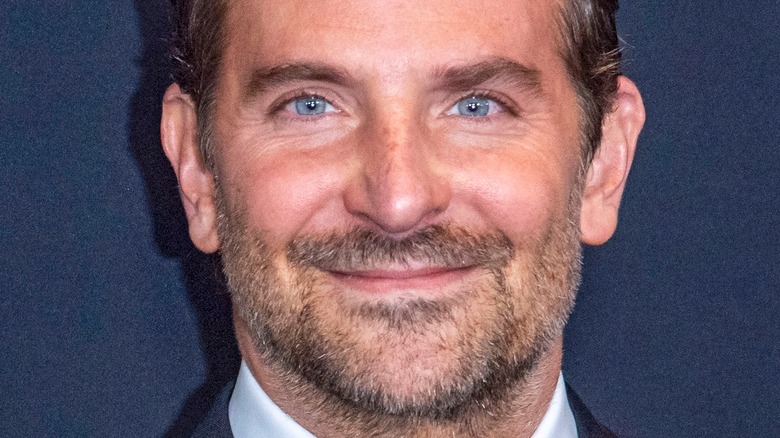 Ron Adar/Shutterstock
In Hollywood, it's a safe bet that many of our favorite leading ladies and gents have secretly dated, or even had brief blink-and-you'll-miss-it relationships. Oscar-nominated "A Star Is Born" director Bradley Cooper is one Tinseltown heartthrob who has dated (or rumored to have dated) some big names, including Zoe Saldana, Irina Shayk, Renée Zellweger, and lately, Huma Abedin.
Of course, rumors flew in 2019 during the promotional tour of "A Star Is Born" that he and fellow co-star Lady Gaga were clandestinely carrying on a love affair off-screen. It was an easy mistake: Their chemistry on-screen, and during their Oscar ceremony rendition of "Shallow," positively sizzled. But alas, Mama Monster made it clear that no, they weren't an item. Appearing on "Jimmy Kimmel Live!", she spilled the beans, "that's what we wanted you to see," per Paper. Give those two all the Oscars!
But speaking of relationships, well before Gaga and the Oscars, Cooper was actually married, and to another well-known actor too — "Crash" star Jennifer Esposito. And according to her, their short-lived marriage was anything but romantic.
Jennifer Esposito calls Bradley Cooper a 'master manipulator'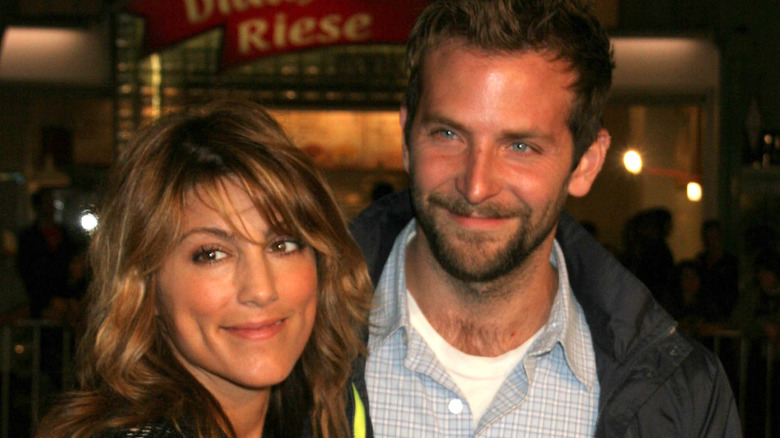 s_bukley/Shutterstock
In her 2014 book "Jennifer's Way," "NCIS" star Jennifer Esposito made it clear (without naming names) that her four-month marriage to "The Hangover" star Bradley Cooper wasn't idyllic. "I should have noticed the red flags from the beginning—actually, they were more like an entire marching band squad of red flags," she wrote (via Us Weekly). "He was funny, smart, cocky, arrogant, and a master manipulator."
Going on to say that he had a "cold side" and could "flip on a dime," Esposito claims the relationship was all about his needs and not hers. The pair had married in December 2006 but by April 2007, they were dunzo. She officially filed for divorce in May.
For his part, the "Silver Linings Playbook" star has said very little, except referencing it briefly and without detail to Howard Stern. "It was just something that happened," he told Stern in 2011, per E! News. "The good thing is, we both realized it ... Sometimes you just realize it." Later that year, speaking to Elle, Cooper admitted he and Esposito were no longer friends "Unfortunately not. Maybe someday," he lamented.
Jennifer Esposito is accused to throwing shade to her famous ex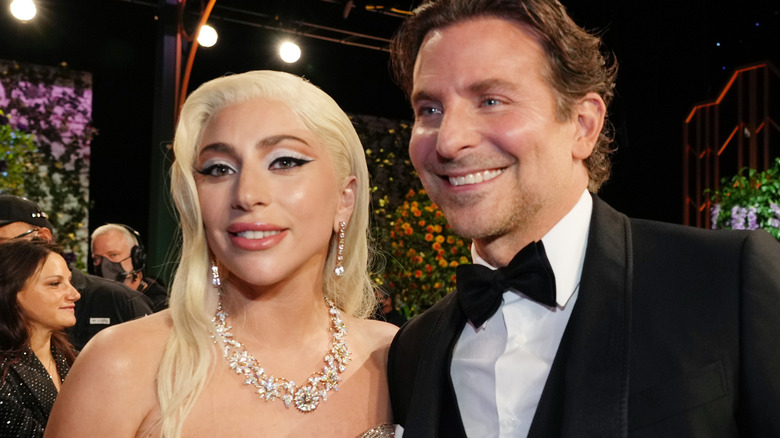 Kevin Mazur/Getty Images
Since their short-lived, ill-fated marriage in 2007, Jennifer Esposito has moved on. First, she got engaged to Louis Dowler in 2014 and together they opened a gluten-free bakery, but that relationship was not to last. She is now married to Finnish athlete Jesper Vesterstrøm, together since 2017, per E! News.
However, that hasn't stopped drama from seemingly erupting between the two exes. In 2019, when Bradley Cooper and Lady Gaga had us all guessing during their Oscars performance, comedian David Spade Instagrammed an image from their set, and include the raunchy caption, "Is there any chance these two aren't f**king?" Popular IG account Comments By Celebs screencapped Esposito's now-deleted comment to that, where she simply replied, "Ha."
It might seem benign, but the comment went viral, forcing her to address the controversy on her own IG, where she said it meant nothing. "I didn't watch the Oscars; I don't know what went on, I don't care what went on," she claimed, per InStyle. "I commented on something that I thought was funny."