Bradley Cooper's New Relationship Might Not Be Heating Up Quite Yet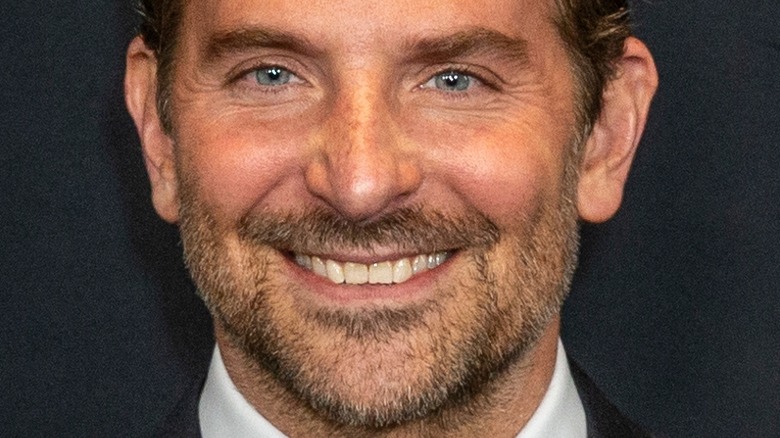 lev radin/Shutterstock
Bradley Cooper is an A-list star with an incredible Hollywood career. However, his personal life has often outshone his professional life. In 2007, just as he was breaking out into the mainstream thanks to "Wedding Crashers," Cooper had a four-month marriage with "NCIS" actor Jennifer Esposito. He was then linked to Zoe Saldana twice in 2012 and 2013, but his next big relationship came in 2015 when he got together with Irina Shayk. Sadly, Cooper and Shayk called it quits in June 2019 after just four years together.
Since the split, Cooper's love life has continued to take center stage. The nine-time Oscar nominee was rumored to be dating Jennifer Garner in 2020, and who could forget all that Cooper-Gaga drama in 2018?! Most recently, he was reportedly seeing "Glee" alum Dianna Agron, per Page Six, but broke up with her when he met his (unexpected) new girlfriend, Huma Abedin. Page Six broke the news on July 12, with a source telling the outlet that the "A Star Is Born" actor was introduced to Hillary Clinton's top aide by mutual friend and Vogue editor-in-chief Anna Wintour. They've reportedly been dating for a few months and even attended the 2022 Met Gala together, although they walked the red carpet separately. The source called them a great match because "they're both into power and politics and human affairs."
Even so, it seems we shouldn't expect any major PDA or wedding bells in the near future.
The truth about Bradley Cooper's new relationship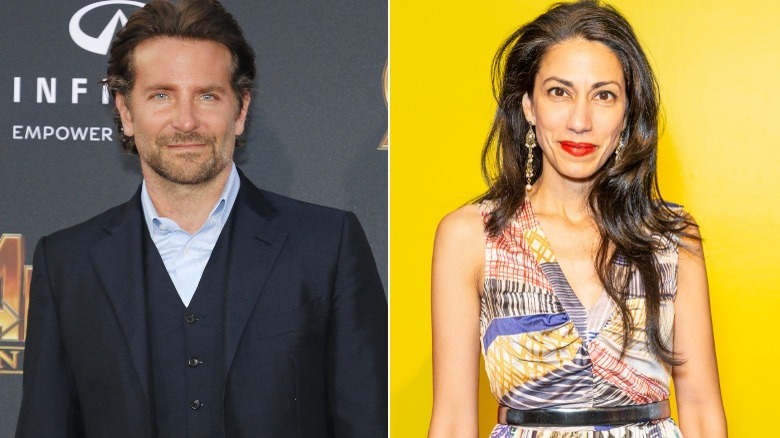 Shutterstock, Shutterstock
After reports first surfaced that Bradley Cooper is dating Huma Abedin, Twitter was sent into a frenzy of approval as fans congratulated Abedin on her apparent new romance. "Now that is a major trade up. Well done Huma," wrote one happy person, while another quipped, "Any decent man would have been an upgrade but this? You go girl!" Now, those folks may be disappointed to learn that the pair likely won't be going public anytime soon and are instead choosing to take things slow.
Speaking with People, a source revealed that while Cooper and Abedin are spending time together, they aren't rushing to get serious or settle down. "They are dating but it's not a full-speed-ahead type thing yet," the insider explained. However, various sources have underscored the fact that the actor and political powerhouse actually do make a great couple, even if it doesn't seem like it at first. As the outlet notes, they have a lot in common, including co-parenting kids with their exes and, as one source said, "They are both serious-minded people dedicated to their work and doing the right thing."
The actor is also said to be attracted to Abedin's career and her various political accomplishments because "he finds this intriguing and challenging." That being said, Cooper and Abedin are still at the very start of their relationship and are going on "private dates" to better get to know one another before committing.