What Really Happened Between Bradley Cooper And Zoe Saldana?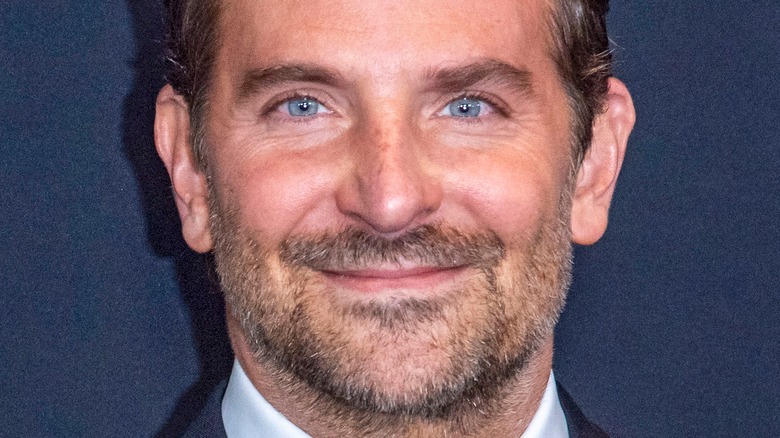 Ron Adar/Shutterstock
Scarlett Johansson and Ryan Reynolds, and Chris Pratt and Emily VanCamp weren't the only actors who dated each other and later became a part of the Marvel Cinematic Universe. Zoe Saldana and Bradley Cooper — who portray Gamora and Rocket in "Guardians of the Galaxy," respectively — dated for about a year, per PopSugar. The two met while filming for "The Words," and started dating from there.
"I've always said that when you watch movies and a love story falls short of what you wanted it to be, as an actor, as a person who works in films, you know that ninety percent of the time it didn't work is because there was no chemistry, they didn't work out a friendship, they didn't feel safe around each other, they weren't communicating properly," Saldana told The Hollywood Reporter in 2012. "Bradley is a very dedicated and open professional. We didn't care where the camera was. It was just like we were both part of this extensive conversation."
According to Us Weekly, the "Avatar" actor and the "A Star is Born" director were in a pretty serious relationship for three months, even considering marriage. So what really happened to their short-lived romance?
Bradley Cooper and Zoe Saldana broke up twice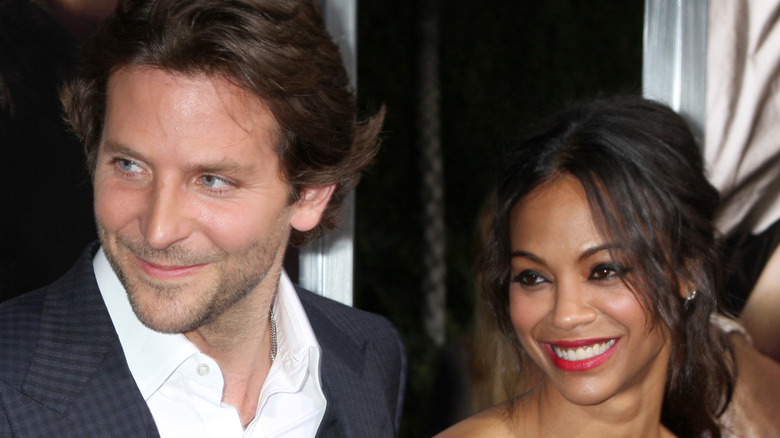 Kathy Hutchins/Shutterstock
Zoe Saldana could be considered the queen of bouncing back. Before she was linked to Bradley Cooper, she was engaged to actor Keith Britton, breaking up after an 11-year relationship. According to E! News, Cooper initiated the first breakup. "He dumped her, he just doesn't want to be in a relationship at the moment," a source told the media outlet. The two actors were "having issues" following their reconciliation, so a breakup was inevitable, per Us Weekly.
"Zoe had planned to spend the holidays with Bradley and his family in Europe," a source told Page Six in January 2013. "They all were going to Paris, but things didn't work out between them." Saldana didn't let the final split affect her, though, and ended up celebrating the new year in Miami. As she was seen partying with friends, an eyewitness stated, "If Zoe was upset over the split with Bradley, she didn't show it." 
Saldana isn't one to be friendly with her exes, especially if they disrespect her. "There's a reason why you're called an ex," she told Marie Claire in 2014. "I crossed you off my list. Moving on." But it seems that Cooper isn't one of the disrespectful exes on Saldana's list. 
Reunited as Guardians of the Galaxy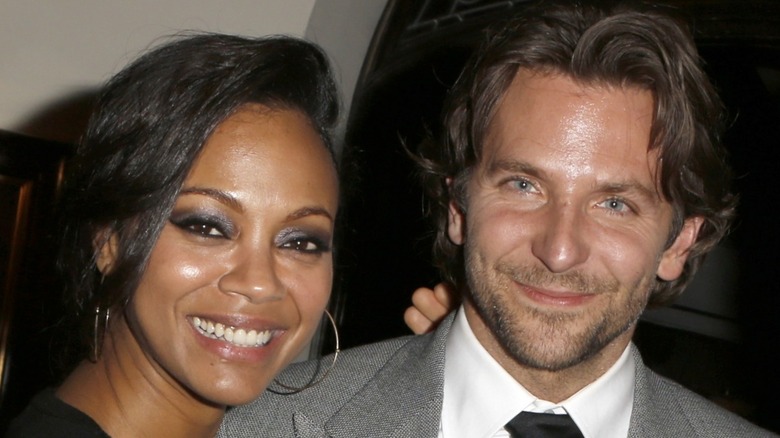 Jeff Vespa/Getty Images
Although Zoe Saldana and Bradley Cooper ended their relationship, the two actors worked together in Marvel Studios' "Guardians of the Galaxy," as Deadline announced Cooper's involvement in August of 2013. According to Daily Mail, Saldana and Cooper looked "happy" and "relaxed" on the red carpet of the Los Angeles premiere of the first movie. By that time, Saldana moved on to Marco Perego, and the two tied the knot in the summer of 2013, per Bustle.
"I was finally able to spend time without being in a relationship and even though, it was a short period of time, it was beautiful," Saldana told Fashion in 2014 about her marriage to Perego. "Where I lost that fear of being alone ... Then I met my partner when I was in really a beautiful place in my life. It was like I found all my answers with him not in him."
Around the same time, Cooper moved on with Suki Waterhouse. According to In Style, the two met at the Elle Style Awards, and hit it off at the after-party. It went public in July 2022 that Cooper is now dating Huma Abedin, and the two are reportedly "perfect for each other" because "they're both into power and politics and human affairs," a source told Page Six. Meanwhile, the third "Guardians of the Galaxy" movie is looking to a May 2023 release date. Both Saldana and Cooper are set to be in it.