The Real Reason Zoe Saldana Was Encouraged To Change Her Name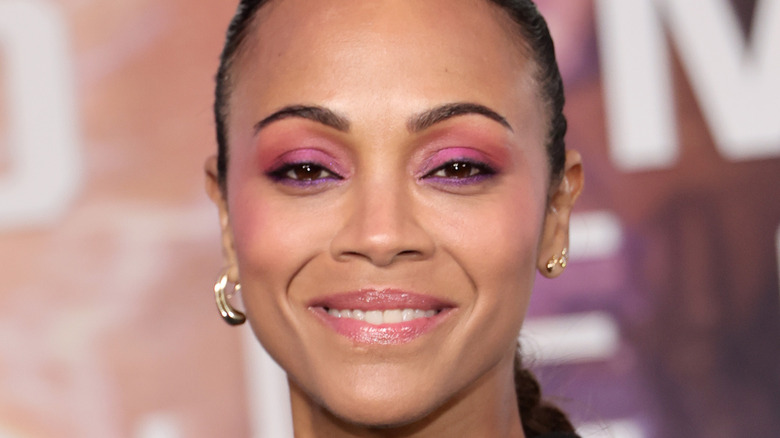 Jamie Mccarthy/Getty Images
Celebrities aren't always who you think they are, especially when it comes to their names.
The stars in Tinseltown change their names all the time, and for a variety of reasons. Some alter their monikers after they hit fame (think Kanye changing his legal name to Ye and Drake going from Aubrey Graham to Drake in the middle of his acting career). But a whole lot of them made sure to change their names right before diving into superstardom. Some do it for privacy reasons, some to make their names more recognizable, and some simply wanted to be referred to as something else.
Katy Perry's birth name is Katheryn Elizabeth Hudson, but decided to change it so as not to get confused with actor Kate Hudson. Whoopi Goldberg, whose real name is Caryn Johnson, switched to a different moniker when colleagues told her that she sounded like a whoopee cushion. Meanwhile, award-winning singer Frank Ocean, whose legal name was Christopher Edwin Breaux, changed his because he didn't think it sounded cool enough. But other celebrities like Zoe Saldana decided against changing their names despite getting urged to do so.
Zoe Saldana was told changing her name is 'what everybody does'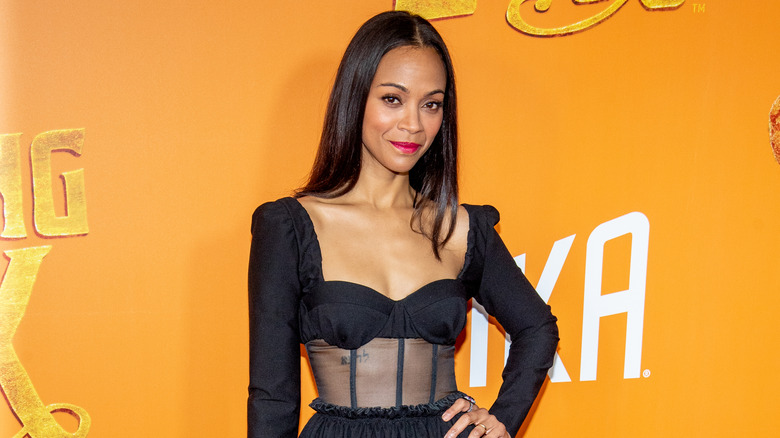 Roy Rochlin/Getty Images
It's hard to imagine Zoe Saldana being called anything but. According to the "Guardians of the Galaxy" actor, though, she was encouraged to change her name early on in her career. "When I did 'Center Stage,' I remember being discouraged by my management at that time to use my name," the actor told Entertainment Weekly. She clarified, though, that it's not because she was asked to lie about her true identity. "Their intention was never for me to stop being who I am," she said.
Saldana went on to explain that she was only asked to do so simply because it was the norm. "My manager at the time was a former singer and a ballroom performer, and she did change her name as well when she was a teenager back in the '60s, I believe. And she said it's what everybody does," she added. "That today is advice we consider poor, but that was her doing the best that she wanted for me. But I still knew that I liked my name."
In fact, even her husband liked her name so much that he decided to take it, instead of the other way around. "I tried to talk him out of it. I told him: 'If you use my name, you're going to be emasculated by your community of artists, by your Latin community of men, by the world,'" she told InStyle. "But Marco [Perego] looks up at me and says [she puts on a cute Italian accent], 'Ah, Zoe, I don't give a sheet.'"