The Unexpected Way Chris Brown Got Discovered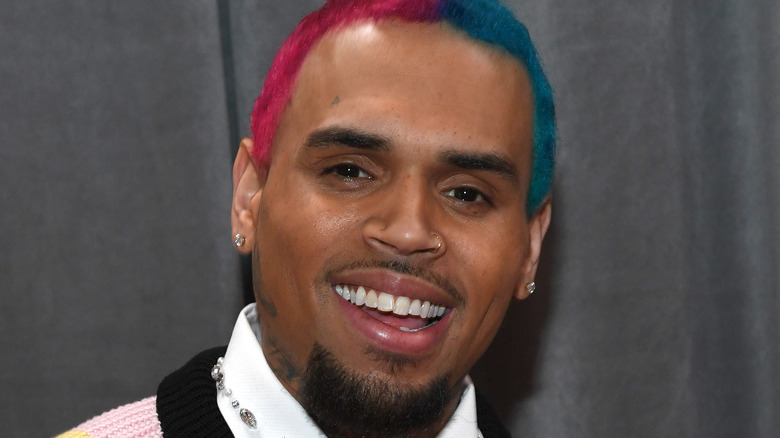 Kevin Mazur/Getty Images
It's no surprise that Chris Brown is going to go down in history as one of the greatest R&B singers of this generation. Aside from his raw, undeniable talent — Brown has mastered the art of singing, dancing and writing music. Throughout his almost 20-year career, the "Heat" artist has released over ten chart-topping albums, won a Grammy, and has even dethroned the Weeknd and Elvis Presley's record for the most songs on the Billboard Hot R&B Songs chart and Billboard Hot 100 chart. While that's only scratching the surface of his many accomplishments, one of his biggest accolades is being compared to the legendary Michael Jackson. 
However, Brown is finally opening up about how fans and music critics have made him feel over the years after many have crowned him the next MJ. "I wouldn't even be breathing or even being able to sing a song if that man didn't exist," he said during an interview with Big Boy (via Complex). "I don't know if they look at it as the Jordan/Kobe thing but I can't even look at it—[Jackson's] light years ahead." Brown made it very clear that he will never compete against Jackson in any way. "Hell naw, I ain't better than Michael Jackson," he added. 
While the "No Guidance" singer owes it to his idol for inspiring his artistry, Brown is also a living testament to being at the right place at the right time when it comes to the story behind him being discovered. 
L.A. Reid wanted to sign Chris Brown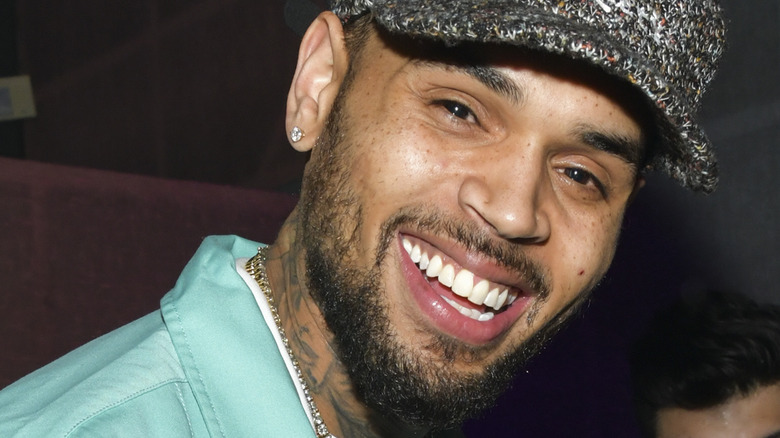 Rodin Eckenroth/Getty Images
For years, the running narrative has been that Chris Brown got his big break after being discovered at a local gas station in Virginia. However, it appears there is more to that story. "I know everybody probably looks at my old like discography and be like 'Yeah, he got picked up at a gas station,'" he said during an interview with Drink Champs. "No, my daddy worked at a gas station at the time," Brown explained with a laugh. 
The singer's mother Joyce Hawkins recalled the moment she was told that her son was going to get the opportunity to work with some influential people in the industry. "His father worked at the gas station and a guy came by and said he was looking for some talent and his father said 'You know, well, my son sings,'" Hawkins stated in the documentary "Chris Brown: Welcome to My Life."  "It was something that I knew he was just interested in so I just went with the flow."
Brown then flew to New York to work on some music and meet the industry executive who wanted to give him his first shot at fame — L.A. Reid, former president of Island Def Jam Music Group. According to The Richest, the singer was offered a contract he later declined. "Breezy" ended up signing with Jive Records, a deal his former manager Tina Davis helped coordinate. Brown was convinced that was the best career move.
Chris Brown has been through it all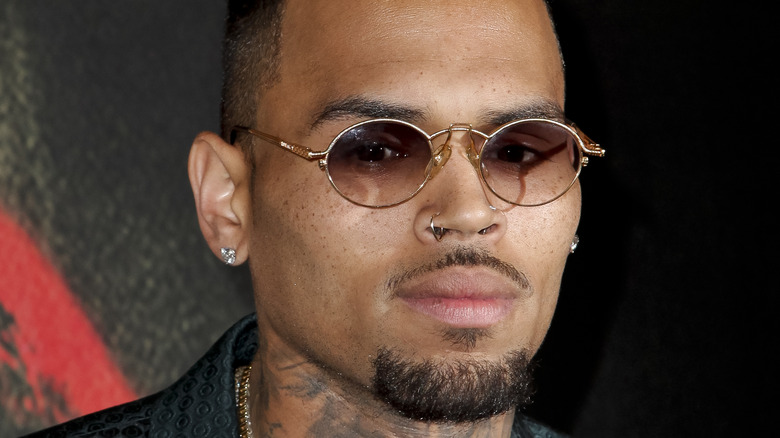 Tibrina Hobson/Getty Images
Chris Brown knew what he wanted at a very young age. "I picked Jive because they had the best success with younger artists in the pop market," he said (via Hot 97). Once the "Fine China" singer signed with the label, him and Tina Davis hit the ground running and in 2005 he released his debut studio album "Chris Brown" which made it to the No. 2 spot on Billboard charts. Brown has dominated the R&B scene ever since.
However, his journey hasn't always been easy. Throughout his nearly 20-year career, the singer has often struggled with drugs, was charged with domestic assault for putting hands on his ex-girlfriend Rihanna, and even found himself in a hip-hop beef with Drake. But, despite it all, Brown is still Davis' favorite success story. "I think I am the most proud of him and his rise when I was his manager," she said during an appearance on the BET morning talk show "Black Coffee."  
Meanwhile, the "Wall to Wall" artist has a different outlook on life. "I've accomplished all I need to accomplish in my life as far as me being able to say I can successfully sing, I can dance onstage with the greatest," Brown told E! News. "But what I want to do is bring peace to the world."