Alicia Vikander Opens Up About Her Tragic Pregnancy Loss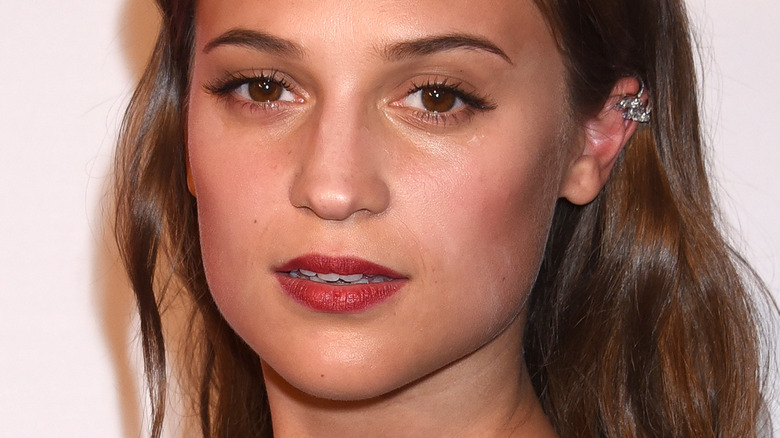 Ga Fullner/Shutterstock
It would be easy to assume that Alicia Vikander has it all — and by most accounts, she does. A successful actor, Vikander is happily married to Michael Fassbender, with whom she shares one child. The pair met on the set of "The Light Between Oceans," and it was reportedly love at first sight. A year later, they were married in a private ceremony in Ibiza. "I feel I'm more happy and content than I've ever been," she told Vogue after the wedding. "I think he's one of the absolute best actors I've worked with," she added, explaining that as gifted as he is, Fassbender often turns to her for advice. "Of course, he'd done more films than me, but immediately when we started to work together, he was so open to wanting me to chip in new ideas and thoughts. He would be like, 'I'm stuck; what should I do?' and I would say, 'You're asking me?' That was such a sweet thing."
A short while later, the fiercely private couple welcomed their first child, and Vikander was totally smitten. "I now have a whole new understanding of life in general," she told People at the time. "That's pretty beautiful, and obviously will give a lot to any of my work in the future."
As charmed as the Swedish actor's life may seem, though, Vikander has faced her own share of difficulties. In a surprisingly personal July interview, Vikander opened up about how some of her most devastating tragedies changed her approach to her art.
Alicia Vikander finds inspiration in tragedy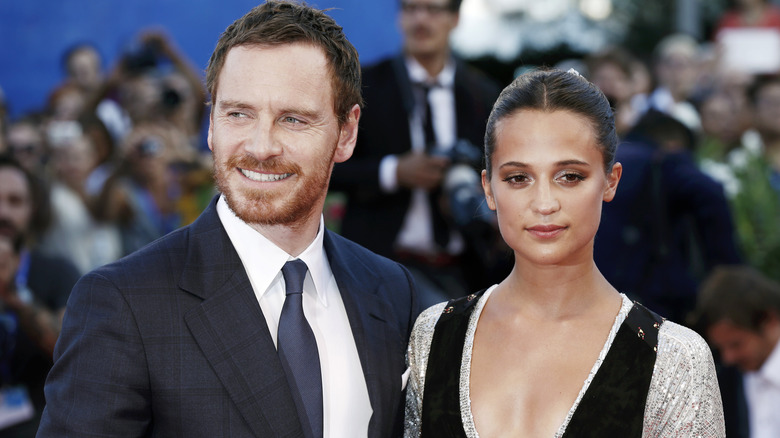 Andrea Raffin/Shutterstock
Alicia Vikander, notoriously private about her personal life, gave a deeply personal interview about how some of her most devastating losses have influenced her career. "Sometimes you go through things that are tough in life and if you have an office job you can step away for a bit," she said. Vikander, who stars in an upcoming film about a popstar who has a miscarriage and must immediately perform a show, claimed that personal scenes like that can "totally" help actors deal with their own trauma, per The Times. "There are times that myself or colleagues have been through something and, well, I can't understand how they went on to the red carpet afterwards," she said. "Most people would not be able to step out of their house."
Vikander briefly touched on her own fertility struggles with now-husband Michael Fassbender. "We have a child now, but it took us time," adding that her miscarriage years later gave a bittersweet significance to the film "The Light Between Oceans," where she first met Fassbender. "[My miscarriage] was so extreme, painful to go through and, of course, it made me recall making that film," she continued. "Talk about meta."
Despite the hardship, Vikander and Fassbender are devoted to and fully focused on their toddler. "In my little family, with my husband and my child, we travel together, always," she told Harper's Bazaar in April. "That's the rule. We do jobs so one of us can always be with the baby."