What Bella Thorne Really Thinks About Being A Disney Star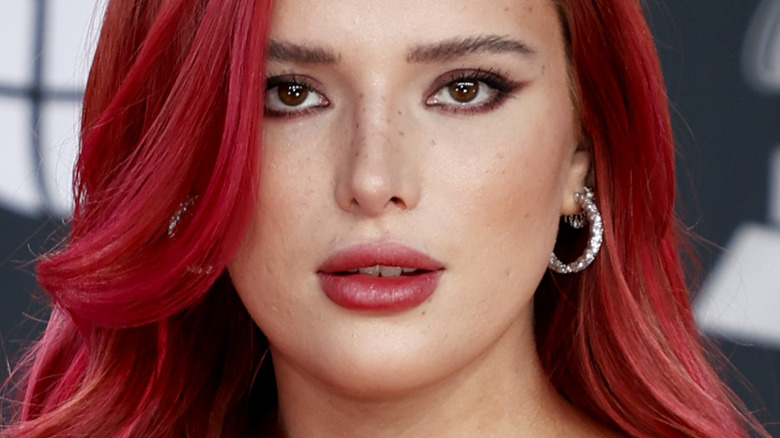 Arturo Holmes/Getty Images
Alongside Zendaya, Bella Thorne rose to fame on the set of Disney Channel's "Shake It Up!" which chronicled the adventures of CeCe Jones (Thorne) and Rocky Blue (Zendaya) as they starred as background dancers on a local show. Now 23 years old, Thorne has shed her squeaky clean image in favor of a more authentic one that celebrates her sexuality. In an industry that attempts to put women into easily definable boxes, Thorne is unwilling to be defined. Whether she's making headlines for being in a polyamorous throuple, or directing films on PornHub, the former Disney starlet has practically made a career out of being controversial.
But to hear Thorne tell it, she's not trying to raise eyebrows; she's trying to show fans who she really is. "I'll do what I want. If I want to wear the shorts, I'll wear the shorts, 'cause I feel like it," she said in the 2018 mini-documentary "Bella" (via Refinery29). "So that's why I constantly have to put out my image — the realer, grittier side."
It's a story that's not exactly unique. Other former Disney stars — from Miley Cyrus, to Demi Lovato, to the Jonas Brothers — have shared how difficult it was to break free of public perceptions and forge careers independently of Disney. Even years after graduating from the family-friendly network, Thorne appears to regret her time with Disney, and has even admitted she felt pressured to work with them in the first place, per Page Six.
Bella Thorne worked hard to shed her Disney image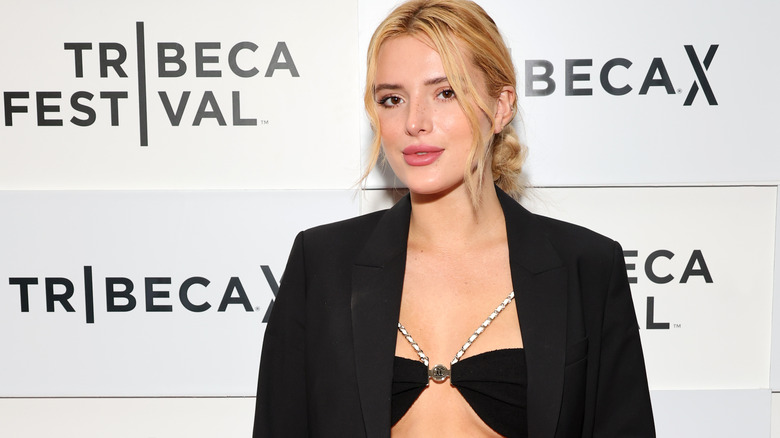 Cindy Ord/Getty Images
In 2021, Bella Thorne spoke with Fox News about comparisons to her Disney days. "I don't like being recognized as a former Disney child star because I was always told that I had to fit into a certain mold and be this person I wasn't," she explained. "When everyone expects you to be perfect, falling short of those impossible standards gives people the wrong impression. I basically had to start from the bottom and work my way up again after Disney." To be taken seriously, Thorne immersed herself in more adult work, including NSFW music videos and a stint on the subscription social platform, OnlyFans.
When critics spoke out against her rebranded image, the multi-hyphenate shared that her evolved identity had actually been a long time coming. "People always hate on the Disney stars because they're like, 'Oh you have this clean image and you're so young and now you want to be sexy,'" she told V Magazine. "They don't understand that at an age where they think [Disney stars] are a little too young to be doing that, these actors already feel like they're in their mid-twenties because that's how long it feels like they've been working." As with other child actors, Thorne's unique life experiences make her "feel like an old soul," per Harper's Bazaar. In an industry that wants to label her, her candor and openness are helping her to carve out her own path.
Bella Thorne couldn't express herself with Disney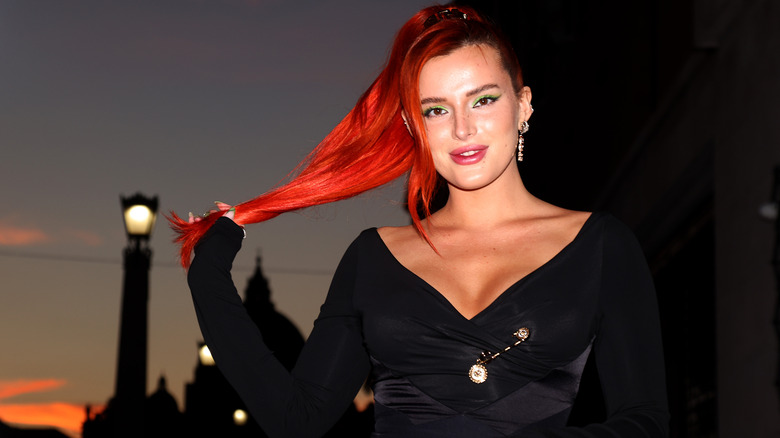 Franco Origlia/Getty Images
Bella Thorne has drawn parallels between her own life and other former Disney stars, many of whom she believes were trashed in the media. One example is Britney Spears, who came up through Disney in "The Mickey Mouse Club." Another ex-Disney star whom Thorne doesn't believe gets the credit she deserves is "The Descendants" actor Dove Cameron. "[Dove] is one of the hardest workers I know, and she's an amazing actress. And people still wanna say, 'She's Disney,'" Thorne explained, per The Hollywood Reporter. "It's like an immediate 'X' mark that you have to work out of."
Perhaps this wouldn't be the case if Thorne, Cameron, and others were given the autonomy to express themselves. "I wish I would have been true to myself [during my time with Disney]," Thorne told Fox News. "When it came to filming, I would talk in a higher voice or do different things to make myself appear more innocent."
Disney imposed strict guidelines on its child actors, at times stifling their creativity. Thorne recalls an incident in which she was nearly fired from the network after wearing a bikini at the beach when she was 14, per Stylecaster. "They said, 'You're lucky that Bella has such a fanbase that we can't afford to fire her at this moment. But if she does one more other thing, we will,'" Thorne said. Whether you're a fan or not, we all wish Thorne well as she embraces her independence post-Disney.