Why Bella Thorne Is Second-Guessing Fame After Watching 'Framing Britney Spears'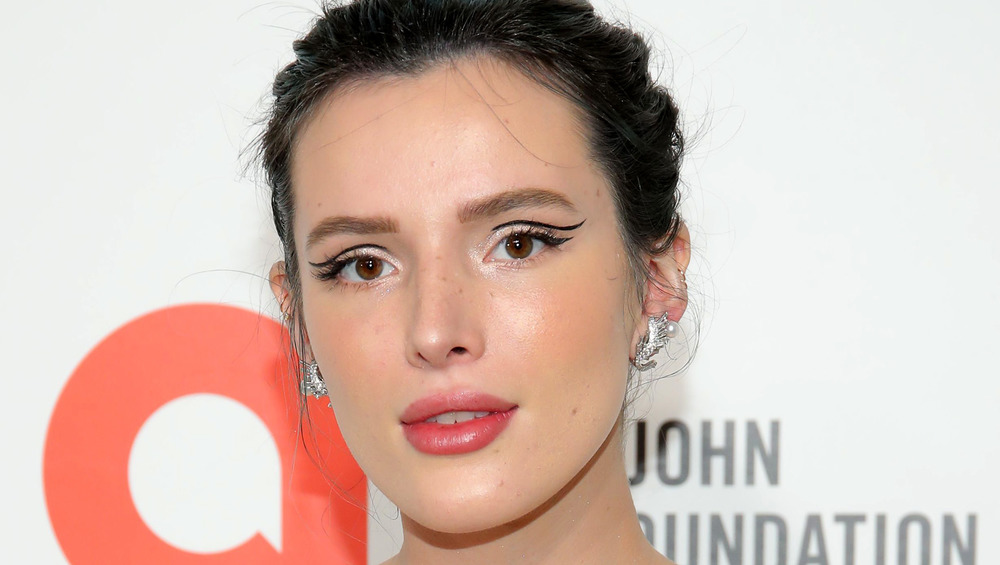 Jemal Countess/Getty Images
Watching Framing Britney Spears was tough for many, but especially for those who can relate to the trials and tribulations that come with fame. Actor Bella Thorne, who rose to the top after being a child star on the Disney Channel, much like the Mickey Mouse Club alum herself, said watching the documentary "was just so sad," adding, "I was sad, infuriated, [and] so mad," in an interview with Page Six. "Mad at myself for also being young and not knowing that things are happening."
In continuing to discuss the media scrutiny thrusted onto the pop star, Thorne said, "We're all a part of this culture. We've all been raised in this culture ... No one helped her. We're all really to blame here." Referencing the shocking images in the documentary, Thorne recalled, "They're physically on top of her, these flashes are right here, it's, like, they're hitting you with their camera," she said of the paparazzi.
"I know these types," she said, comparing her experience with fame to that of Spears. "And I can only imagine then, and by looking at it, I was, like, by far this is the worst thing I've ever seen. People in your space, like, completely treating you as an object." In fact, the film was so eye-opening for the Midnight Sun alum that it even made her reconsider her life in the spotlight. Keep scrolling for more details.
Bella Thorne has considered leaving the entertainment industry to prioritize her mental health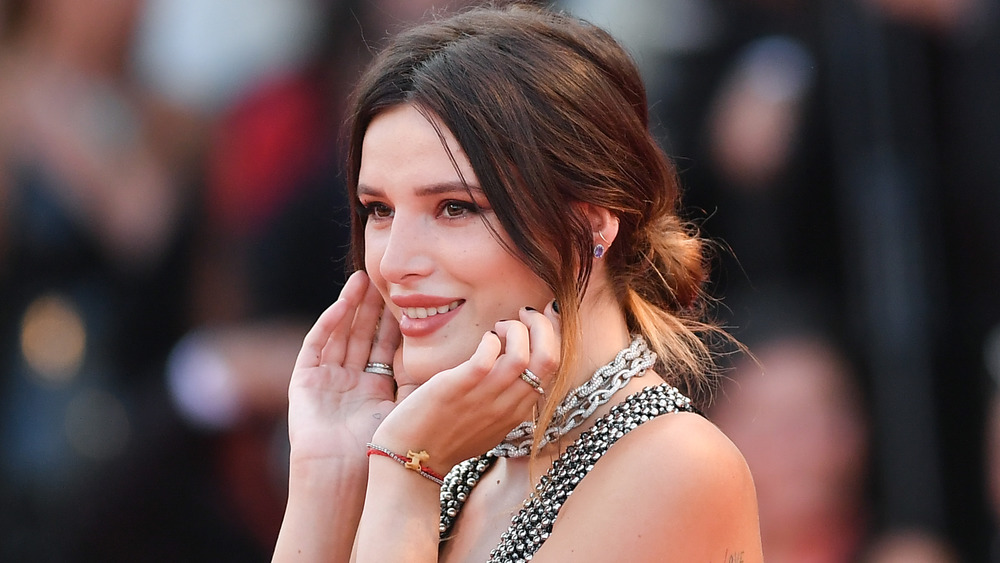 Jacopo Raule/Getty Images
Being the rebel that Bella Thorne is and the scrutiny that too often follows and plagues young starlets, she admitted she has considered retiring from the public eye for the sake of her mental health. "I really want to be positive and say no," she told Page Six in February 2021 when asked if she would ever give up career to seek privacy, "but the worse it gets the more I do feel, like, how much of my mental stability am I willing to give to have the career that I want — that I've worked my whole f**king life for, every day of my life?"
"How far am I willing to go to get that? How much of myself am I willing to give to get where I need to go?" Thorne continued, adding, "It's a constant thought."
However, Thorne does not think she is alone when it comes to questioning the pros and cons of fame and thinks most stars "struggle with that thought." But, while she tries to navigate doing what she loves, despite the hardships that come with it, she said things would be a whole lot easier if some critics were a whole lot nicer, asking, "Can someone just give a clap and stop talking s**t for once?"