The Bella Thorne Cheating Scandal Explained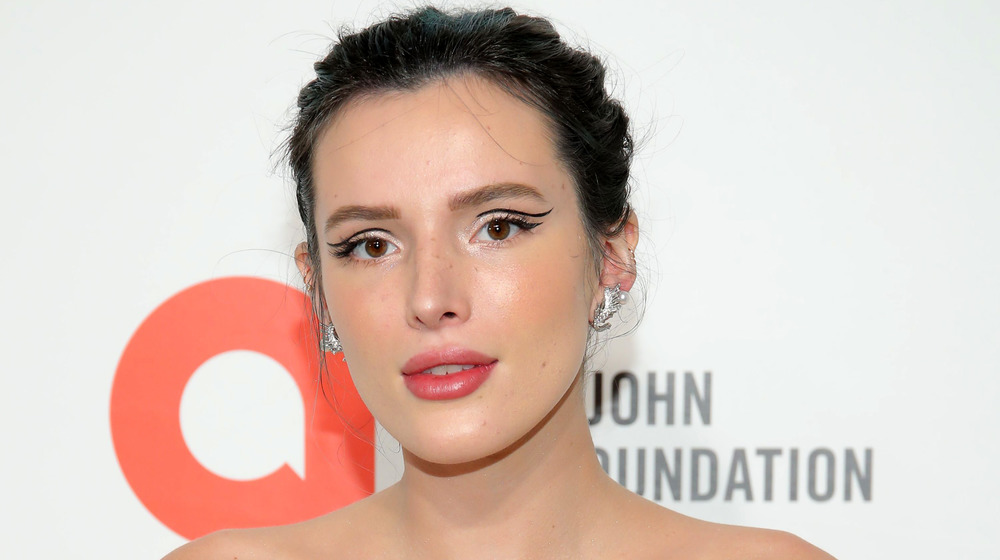 Jemal Countess/Getty Images
Actress Bella Thorne is known for always keeping it real — and she did just that when she was faced with cheating rumors back in 2016. The Infamous star has been happily dating Italian musician Benjamin Mascolo since April 2019. But in 2017, Thorne was linked to Keeping Up With the Kardashians star Scott Disick before she then famously dated musician Mod Sun and YouTuber Tana Mongeau at the same time. Given her history, it seems like Thorne is no stranger to controversy, but what she is not OK with is being labeled as a cheater, which is exactly what happened after her 2016 breakup with MTV star Tyler Posey and a brief fling with singer Charlie Puth.
Apparently fans did not know that Thorne and the Teen Wolf star had broken up when paparazzi caught her canoodling with Puth on a Miami beach, which had some believing she was cheating on Posey. But Thorne explained on The Jenny McCarthy Show, via People, what actually led up to those photos. "Basically, Ty and I stopped dating and Charlie had been tweeting about me for a while. He was trying to reach out to me." However, after she and Puth were spotted together in Miami, Thorne said "everything got blown way out of proportion" and Puth's tweets only made those cheating rumors worse.
Charlie Puth accused Bella Thorne of cheating on Tyler Posey over Twitter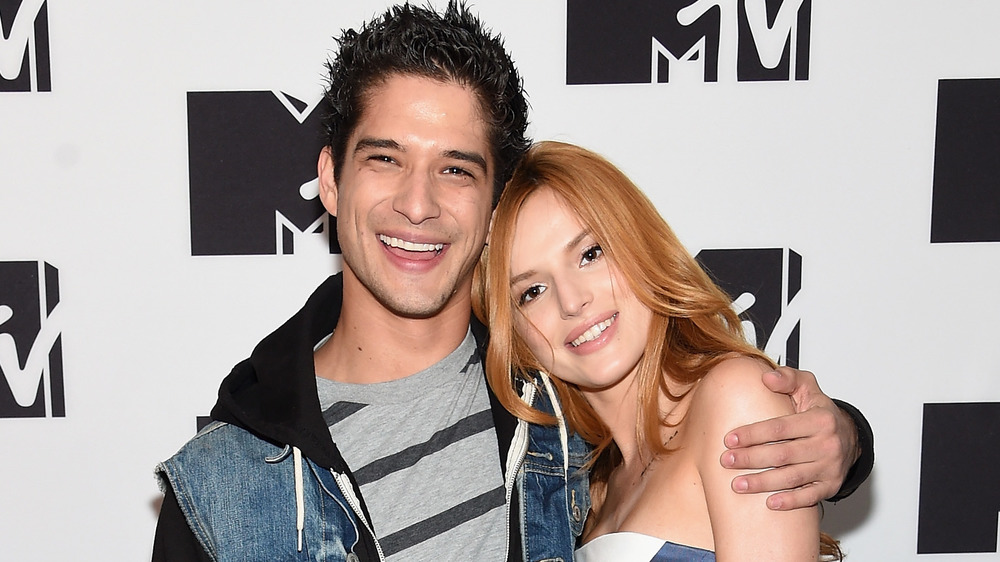 Jamie Mccarthy/Getty Images
Rumors circulated that Girl star Bella Thorne cheated on ex Tyler Posey with "Girlfriend" singer Charlie Puth after Puth and Thorne hung out in Miami before it became public knowledge that she had broken up with Posey. And apparently there was some confusion of that timeline for Puth, as well, because he soon took to Twitter to blast the Shake It Up alum. 
According to Bustle, the "We Don't Talk Anymore" singer tweeted, "She told me she was not with him anymore. This is all news to me." He took it even further, tweeting, "No one should have their heart messed with like this, and I'm not going to be in the middle of it. I don't know Tyler personally, but I know he shouldn't be treated this way." (Puth's tweets have seemingly been deleted since his initial rant.)
So what led up to those tweets accusing The Life of a Wannabe Mogul author of cheating. Thorne told Harper's Bazaar that "Charlie thought I was spending the holiday with Tyler and he tweeted all this s**t making me look like a cheater." She added that those tweets made her "the most hated person on the internet" at the time.
Bella Thorne said the cheating rumors could have been avoided if Charlie Puth reached out to her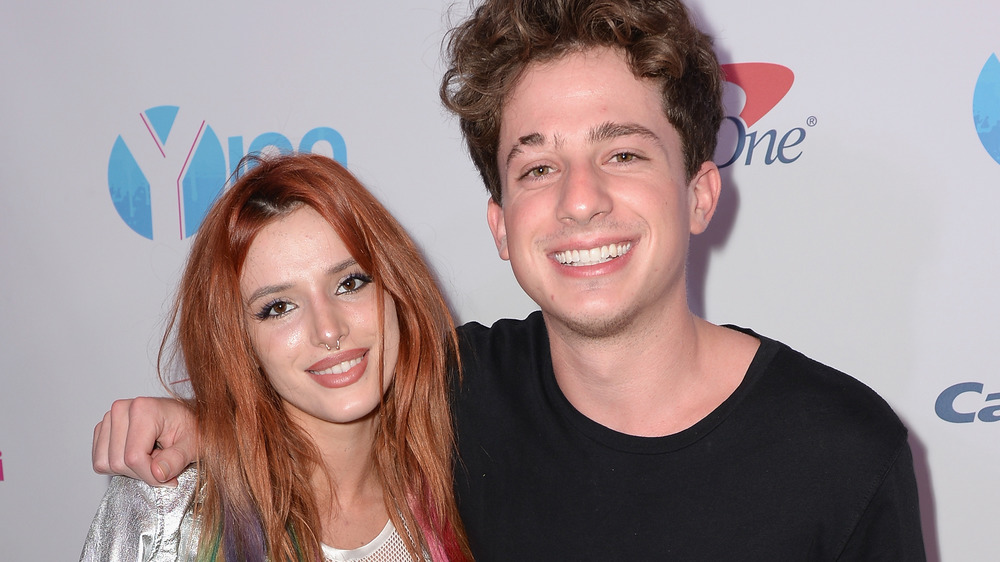 Gustavo Caballero/Getty Images
So did GOAT singer Bella Thorne cheat on Tyler Posey with Charlie Puth? She told The Jenny McCarthy Show (via People) that it was all a big understanding. "Charlie saw an old news article, and he didn't look at the date, and the date is old, and it's about me and Ty." She clarified further, saying, "In Charlie's defense, when he read it, not reading the date, it sounded like it was about me and Ty still being together. He didn't even text me or talk to me about it."
The Babysitter star even tried to clear it up on Twitter, replying to Puth's tweets with, "Ty and I have been broken up for like over two weeks and Charlie and I ARENT DATING we are friends. That article was written forever ago."
Thorne told McCarthy she was able to reach out to Posey to make sure he understood what had happened, and that the drama could have been avoided if Puth had let her explain it to him, as well. "I felt super bad. I kept calling him. He wouldn't answer my calls, and then he just starts texting me." All three have since moved on from the drama, although fans speculate that Puth's hit song Attention was another dig at Thorne. 
Well, there you have it! Thorne may be in Famous in Love, but she is no cheater.