The Truth About John C. Reilly's Wife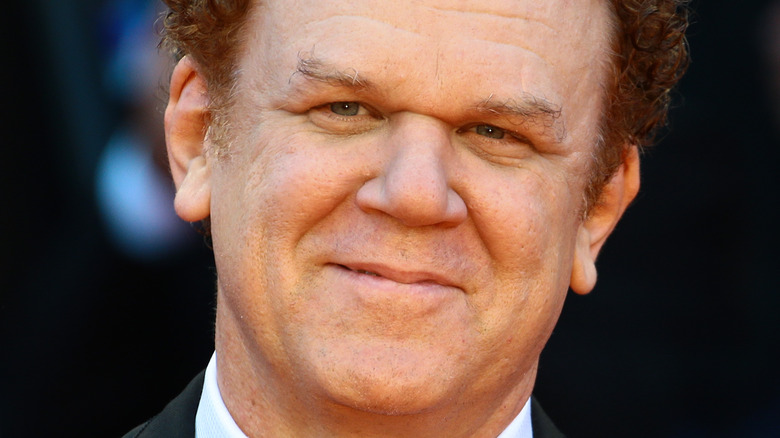 Matteo Chinellato/Shutterstock
For years, John C. Reilly has made audiences laugh and cry — often in the same sitting. The versatile actor is known for his effortless ability to oscillate between comedy and drama. He's had leading roles in hit films such as "Chicago," "Step Brothers," and "Walk Hard: The Dewey Cox Story." Most recently, he starred in HBO's TV series "Winning Time: The Rise of the Lakers Dynasty." Reilly spoke about preparing for the role to the Los Angeles Times, sharing, "I've never meditated on a character for this length of time." He described one commonality with his character. "What I connected with immediately was his unwillingness to listen to naysayers," he said. "I'm really like that. Ask my wife."
By the way, who is his wife? While we're well-aware of Reilly's professional achievements, his personal life hasn't taken up much of the spotlight. We do know that Reilly met his wife Alison Dickey in 1989 while filming his debut film role in "Casualties of War." Dickey served as Sean Penn's assistant for the movie, per IndieWire. Reilly and Dickey then married in 1992. But what else do we know? Who is Dickey and what does she do for a living?
John C. Reilly and his wife Alison Dickey co-produced a film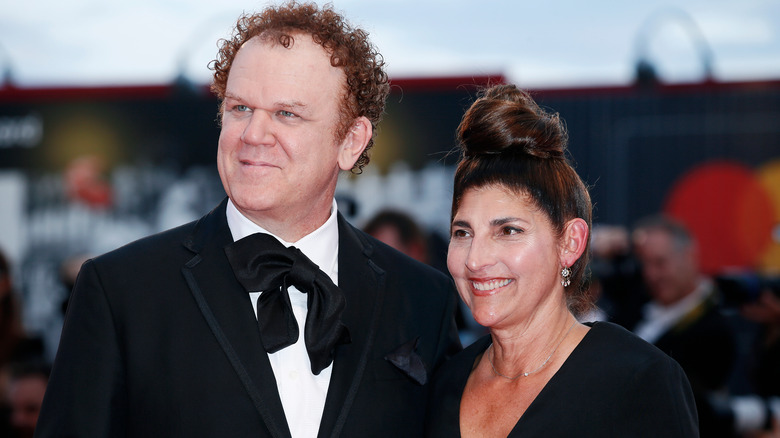 Andrea Raffin/Shutterstock
Alison Dickey is a film producer who's worked with some of Hollywood's biggest stars. She produced the 2000 movie "Skipped Parts," featuring Drew Barrymore, Jennifer Jason Leigh, and Mischa Barton, per IMDb. According to the platform, she also produced the 2011 drama "Terri," starring her husband, John C. Reilly. Together, they produced the 2018 Western film "The Sisters Brothers," in which Reilly also acted alongside Joaquin Phoenix and Jake Gyllenhaal. In an IndieWire piece, Dickey said, "One of the beautiful things about his performance in the film is that it really showcases his range both as a dramatic actor, but also being able to find comedy in a situation."
While the two have been co-producers, it doesn't mean they're codependent. "We both have our own careers, and that's the lovely thing about our partnership," she told the outlet. They act as each other's cheerleaders and sounding boards. Dickey explained, "We really value each other's opinions and it's great to have that kind of personal and creative partnership." On working with his wife on "The Sisters Brothers," Reilly said at The Zurich Film Festival, "It was good. You trust your partner. That's one thing, you know? Show business can be a tough business to trust people in. It was very easy to trust Alison."
John C. Reilly and Alison Dickey have been supportive of their son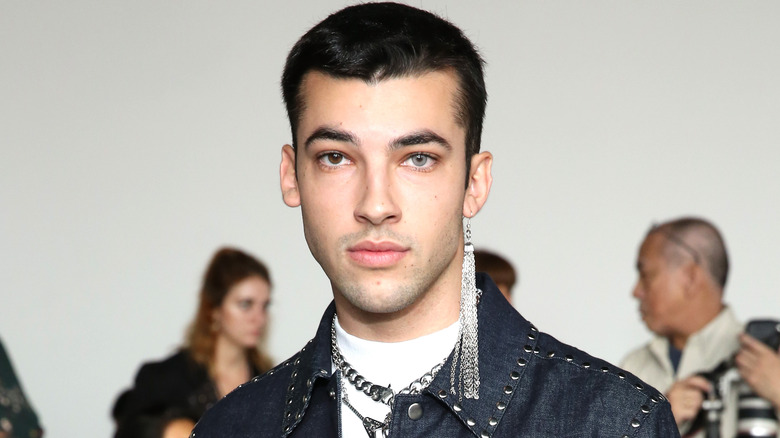 Monica Schipper/Getty Images
As for their personal lives? John C. Reilly and Alison Dickey have two sons. Their oldest son, Leo Reilly (aka LoveLeo) is also involved in the entertainment industry, pursuing a career as a musician and model. In 2019, he became viral for his song "Boyfren," and the music video's eccentric visuals. In a video for Genius, he revealed that he recorded the song while at his parent's house for his birthday dinner. "Chicken parm was phenomenal," he said. "My dad and mom will collab on that meal, that's like the meal they do together, woo."
Leo celebrated his recent tour adventures through photos and videos on Instagram. In a post shared this past May, he wrote, "TOUR IS OVER. every single show was so special. i played a bunch of unreleased music, sold out all of the tour merch, and for the first time felt truly free on stage." Growing up, Dickey and Reilly seemed to be supportive of their son's creative endeavors. In another Instagram post, Leo briefly described how the musical theater bug got him in his early days. He captioned some current and throwback pictures, "ever since i was a kid i've loved performing. my brother and i would memorize songs from west side story then perform them for my parents." The artistic gene certainly runs in this family.