The Professional Boundary Denzel Washington Set With Jared Leto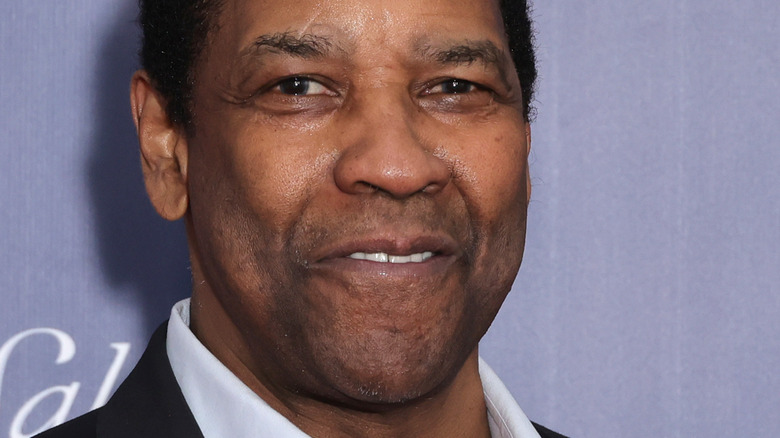 Michael Loccisano/Getty Images
When multiple legendary actors team up on screen, it's only natural for fans to wonder what things are like offscreen. This was certainly the case when Oscar winners Denzel Washington, Jared Leto and Rami Malek starred in the controversial film "The Little Things" in 2021.
For those who aren't familiar, the film saw Washington and Malek as detectives and Leto as a suspect in gruesome murders. Naturally, the intense nature of the plot didn't create ideal circumstances for close friendships to form, much less with a method actor such as Leto.
"I stayed away from him [Leto]," Washington told USA Today. "He stayed away from me, respectfully so. We'd bow or nod from across the highway. Literally, one day we nodded across the highway from each other." The veteran actor also clarified this distance was meant to keep their on-screen chemistry more realistic and was nothing personal — however, Washington made clear if Leto pulled this stunt, things would have been gone left real fast.
Denzel Washington has no patience for shenanigans
Jared Leto is notorious for his on-set antics while filming 2016's "Suicide Squad." For his role as the Joker, the actor sent his costars used condoms and anal beads in order to get into character as the Clown Prince of Crime. Though he calls it method acting, others call it problematic behavior. 
"He didn't do any of that with me," Denzel Washington told USA Today when discussing filming with Leto. "He'd have been paid a visit. That wouldn't happen." However, the actor was quick to indicate his respect for Leto's dedication.
"There's a whole crop of these younger actors, and it's fascinating to watch them coming up behind me," the veteran performer said. "Unfortunately, we lost one with Chad Boseman... But Jared is one, obviously, and Rami [Malek] is doing great work. It's inspiring and like a wake-up call. It's like, I have to get my act together here. These guys ain't playing."
Jared Leto greatly respects Denzel Washington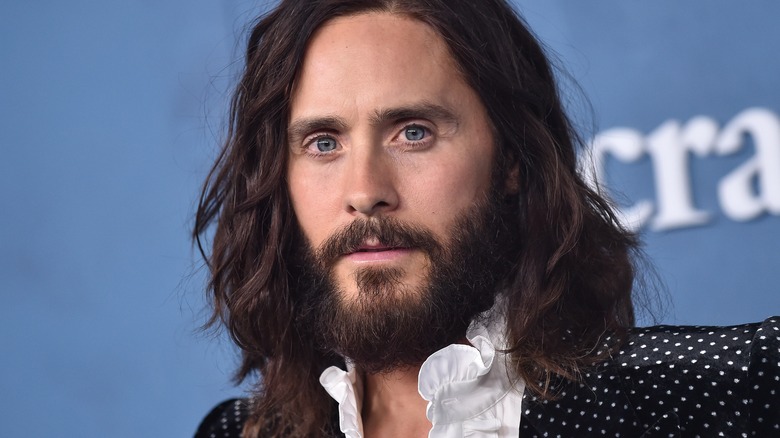 DFree/Shutterstock
While Denzel Washington made clear he has zero tolerance for the antics of his "The Little Things" costar, Jared Leto had nothing but positive things to say about his legendary on-screen partner. The actor-musician explained that Washington's involvement was one of the main reasons he signed onto the film. However, he did add that their relationship was more formal in nature.
"If he walked in the room, it's still 'Denzel Washington' to me. It's not like, 'Hey, what's up Denzel.' You know, he's 'Mr. Washington,'" Leto told Variety's Awards Circuit Podcast. "I just have a lot of respect for him. It's not easy to do what he's done. And what he's done is he's been great in every single movie he's ever made."
It looks like Washington and Leto aren't going to be vacationing together anytime soon, but at least, they have a working respect for each other as actors. Of course, it probably helps that Leto never sent Washington any anal beads.