Inside Mckenna Grace's Sweet Friendship With Chris Evans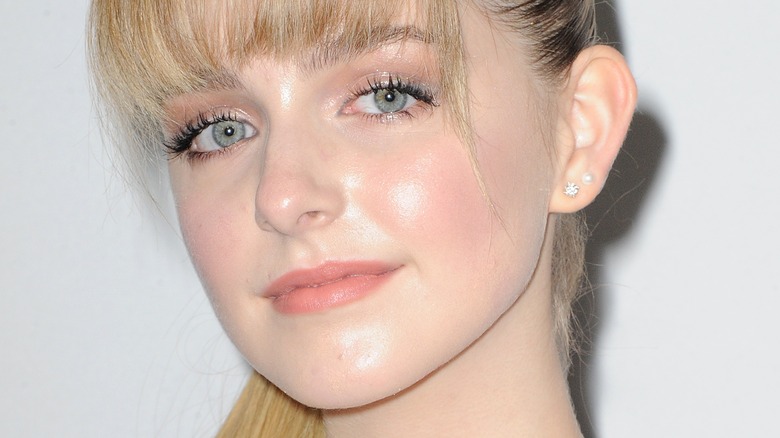 Tinseltown/Shutterstock
Mckenna Grace has taken Hollywood by storm — and she's only a teenager. While the Texas native's barely over legal driving age, Grace has quite a bit of experience under her belt already. Born in June 2006, the child star has been working since she was 5, she said on Seventeen's "Then & Now" in November 2021. The "Ghostbusters: Afterlife" star's early credits include recurring TV roles on "The Young and the Restless" and Disney's "Crash & Bernstein," IMDb shows.
But by the time she was 9, Grace was raking in critical acclaim for her role in Marc Webb's 2017 drama "Gifted," in which she played a math prodigy while sharing the screen with Chris Evans. "Thanks to committed, engaging performances from Chris Evans (taking his own break from the tentpole treadmill), Lindsay Duncan and, especially, Mckenna Grace as the girl, the film grabs you," The Arizona Republic's Bill Goodykoontz argued. He wasn't the only one who was impressed. For her work, Grace snagged a Critics' Choice Awards nomination, according to The Hollywood Reporter.
The role helped propel Grace's budding career, with the actor playing young Tonya Harding in the Oscar-nominated "I, Tonya" shortly thereafter. However, "Gifted" also sparked a sweet friendship between Grace and Evans, a connection that was evident on-screen. "Evans and Grace have wonderful chemistry to create a believable guardian-child dynamic," Collider's Monita Mohan expressed, arguing that the film was one of Evans' most undervalued projects. Despite their 25-year age gap, the actors had a ton of fun working together. 
Mckenna Grace and Chris Evans became 'best friends' while filming Gifted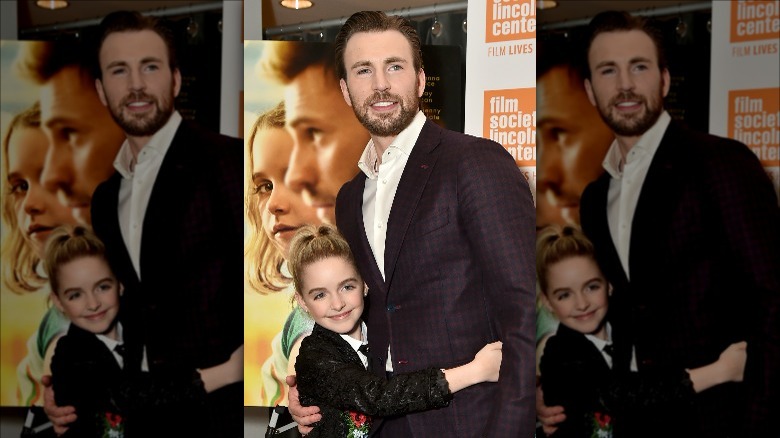 Theo Wargo/Getty Images
Working with kids can be a challenge — one Chris Evans has experienced a few times, he told W magazine in 2016. But not all children are made of the same matter. "Mckenna's really great. I mean, I've worked with a few kids before, and you know Mckenna really is like nine going on 50," he said. "She's so poised and mature."
Before filming for "Gifted" began, producers had Grace and Evans share two weeks in each other's company to get acquainted, Utah's CBS affiliate KUTV reported in 2017. "You've got to hang out. You've got to spend time," Evans said. That was no problem for Grace, who quickly captivated Evans with her sassiness. "We don't get along," she told the interviewer. Evans played along. "It's just for the cameras," he agreed. But they couldn't keep up the joke. "No, we're best friends, we're best friends," she quickly said.
Grace's big personality helped the two bond in a way that went beyond that of an uncle and niece, the roles they play in the movie. "She might as well have an apartment," Evans told the Associated Press in 2017. "I'm telling you, I've met lesser pros in adults." The two haven't seen much of each other since "Gifted," but the younger star wouldn't say "no" to a project that involved Evans. "He is so much fun ... I'd really love to work with him again," Grace told HollywoodLife in 2020.
Mckenna Grace and Chris Evans share a passion for music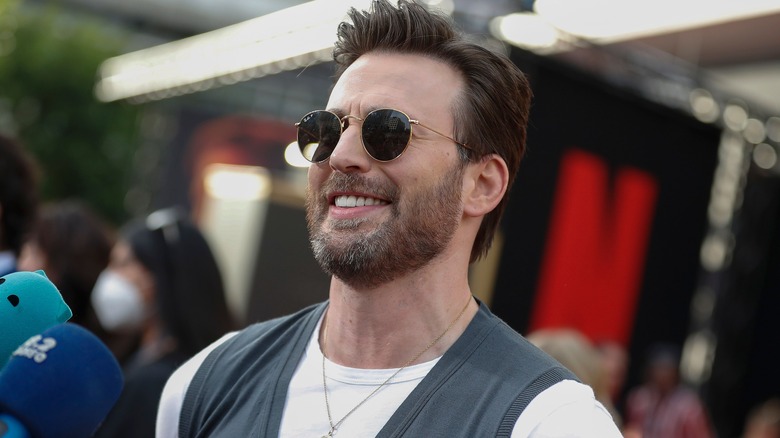 Gerald Matzka/Getty Images
A 9- and a 36-year-old may have a hard time finding shared interests, but some passions are ageless. Music is definitely among the latter. While filming "Gifted," Mckenna Grace and Chris Evans unwound by singing along to 1990s pop-rock. "Her dad grew up listening to the Presidents of the United States of America, a band back in the '90s," Evans told the Associated Press. "So we would sing 'Peaches' a lot, which was one of their better songs."
Evans had to be careful when picking out the tunes, though. "She couldn't actually hear all of their songs because some of their songs have bad words." While he was just doing his duty by choosing age-appropriate lyrics, Evans sometimes failed to keep those ugly words out of his own mouth. But the pair worked on a plan together. "We had a swear jar," Evans said during a joint interview. Every time he uttered a bad word, he'd have to put $5 in — or $10 if he dropped the F-bomb, Grace explained.
As it turns out, boasting a sweet voice that he sometimes wastes on inappropriate language isn't Evans' only talent. He can also tap dance, a skill Grace convinced him to show off on "The Ellen DeGeneres Show" in 2017. "Please? But I won't make you if you don't want to. But it would be amazing," she pleaded. And he did, proving just how strong their friendship is.