Insider's Prediction On Khloe Kardashian And Tristan Thompson's Future Is Just What You'd Expect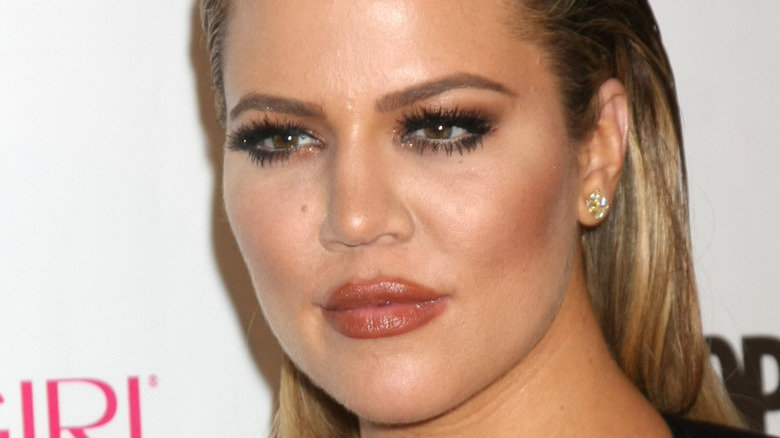 Kathy Hutchins/Shutterstock
Khloé Kardashian and Tristan Thompson's relationship has been anything but smooth sailing. Thompson has been involved in multiple cheating scandals, per Page Six. The basketball player hooked up with Kylie Jenner's best friend Jordyn Woods in 2019, and then hooked up with Sydney Chase in 2021, both flings resulting in a breakup between Kardashian and Thompson. The most recent breakup was more significant than the first two because Thompson admitted that he impregnated the other woman, trainer Maralee Nichols.
"Today, paternity test results reveal that I fathered a child with Maralee Nichols," Thompson stated in his Instagram story in January (via BuzzFeed News). "I take full responsibility for my actions ... I sincerely apologize to everyone I've hurt or disappointed throughout this ordeal both publicly and privately." The basketball player then went on to apologize to Kardashian directly saying, "Khloé, you don't deserve this ... You don't deserve the way I have treated you over the years."
According to the Daily Mail, Thompson was in a relationship with Kardashian when he had a fling with Nichols during his 30th birthday celebration. The basketball player admitted to being intimate with the fitness model. While many might think that has to be the last straw in the relationship between Kardashian and Thompson, an insider says otherwise.
Khloé Kardashian shows she still cares for Tristan Thompson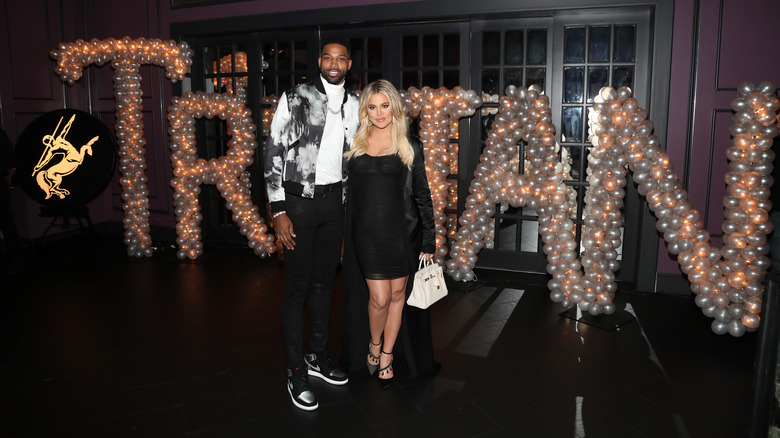 Jerritt Clark/Getty Images
Khloé Kardashian has shown her resilience time and time again amid Tristan Thompson's numerous cheating scandals. This last scandal caused the Kardashian-Jenner family to "distance themselves" from the basketball player, per Us Weekly, especially since there was a pregnancy involved. Khloé Kardashian is still trying to resolve things, though.
"I'm told that Khloé still loves Tristan, she is fixed on redeeming him, and nothing would shock me if they got back together again," an insider told Page Six This on July 25. "This is really why the family is not shunning Tristan. They're standing by Khloé, of course. The Kardashians always stick together."
Shortly after, Kardashian posted a "be thankful" message to her Instagram stories (via People) saying, "Be thankful for each new challenge because it will build your strength and character. Be thankful for your mistakes, they will teach you valuable lessons. Be thankful when you're tired and weary because it means you've made a difference." We hope these two can find peace within their relationship, even if another romantic reconciliation isn't possible.