The Truth About RuPaul's Relationship With Miley Cyrus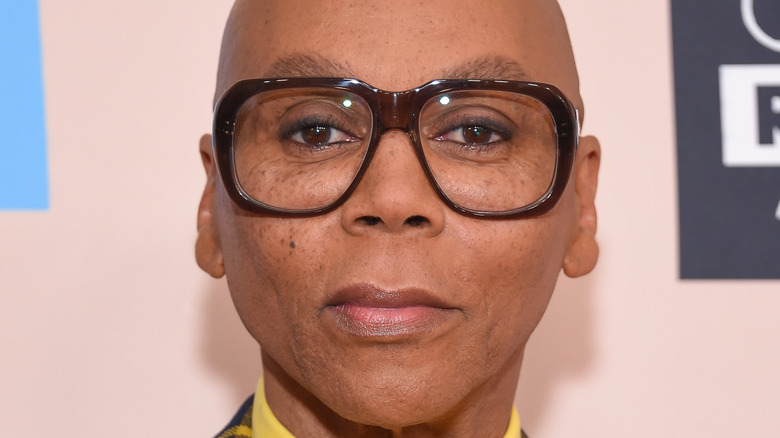 DFree/Shutterstock
Miley Cyrus has been creating cultural moments for over a decade, whether by rocking a blonde wig or swinging from a wrecking ball. Her larger-than-life personality and unforgettable music mean that she's constantly making a splash. One thing's for certain: When Cyrus crosses paths with another celeb, they're bound to start either an iconic bond or some juicy drama.
The former Disney star has a history of beefing with hosts of various shows. At the 2015 VMAs, rapper Nicki Minaj led the show and famously asked her, "Miley, what's good?" after Cyrus seemed to diss her in an interview with The New York Times.
Fortunately, some hosts seem to escape Cyrus' remarks. The "We Can't Stop" singer has a close relationship with RuPaul, face of the hit drag competition, and has even used their friendship to try to clear up the Minaj beef. Here are their most iconic friendship moments that you may have missed.
Miley Cyrus defended RuPaul against Joe Rogan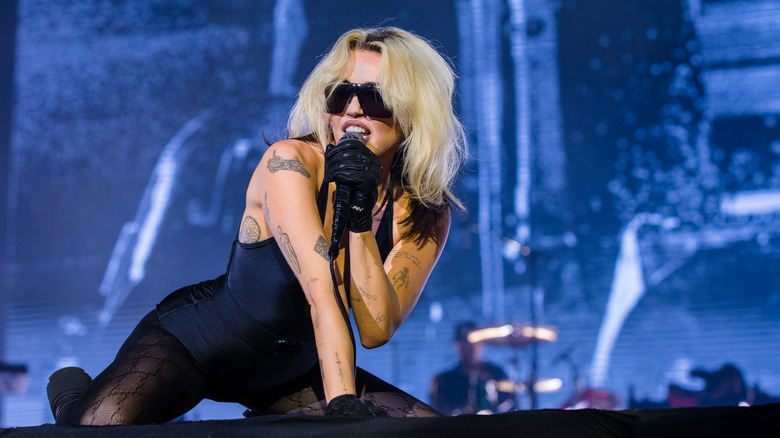 Mauricio Santana/Getty Images
In 2020, Miley Cyrus appeared on the "Joe Rogan Experience." During her two-hour interview, she made time to talk about her favorite show, "RuPaul's Drag Race." Her passion for the competition series was even enough to make her recant one of her previous statements on the show. "When I said earlier 'I'm not religious,' that's a lie," she said. "I am RuPauls-byterian. I f*** with RuPaul. RuPaul is God."
When watching clips from the show alongside the star, Rogan commented, "They all do the same move." Cyrus was quick to retort, "That's what I think when I'm watching your shows, too, you know? All the same stuff."
Cyrus's intense loyalty to the show and its charismatic host may be partially attributed to the fact that she was a guest judge for Season 11. In a hilarious clip, the singer attempted to go undercover as a crew member ... But the queens quickly figured out who was in their midst. RuPaul later returned the work favor by being featured on a Cyrus track which aimed to squash the aforementioned Nicki Minaj feud.
RuPaul playfully roasted Miley Cyrus in their collaboration track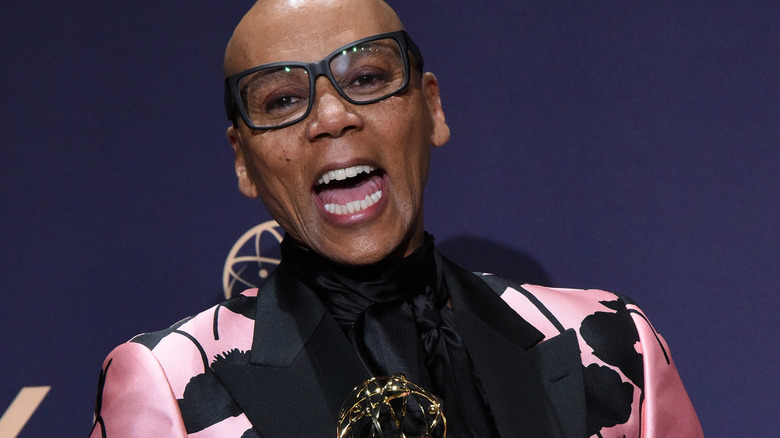 Kathy Hutchins/Shutterstock
In the same year that Miley Cyrus appeared on RuPaul's television show, RuPaul had a guest verse in a Cyrus song. In the introduction to the track "Cattitude," the "Drag Race" host is heard saying, "Miley Cyrus, b****, you already look like you done already done had yours / You better go take your country a** indoors / And put some d*** clothes on / Cause don't nobody need to be seeing all of that / The library is officially open." 
The lyrics (via Genius) seem to make digs at the artist, but their longstanding friendship makes it clear that it's all in good fun. In a conversation with Interview two years later, Cyrus spilled that one of her treasured notebooks was a gift from RuPaul, with a cover that reads "Let's Ru This." Clearly, there's no animosity between the two celebs, but what of that Nicki Minaj beef? 
In her collaboration with RuPaul, Cyrus raps, "I love you, Nicki, but I listen to Cardi." It's unclear if this declaration of feelings was enough to end the animosity, but at least we can rest assured that she's on good terms with RuPaul. Funnily enough, Entertainment Weekly noted that Minaj was a guest judge on "Drag Race" just one season after Cyrus — perhaps RuPaul is the key to mending the bridge.