The Real Reason Audrina Patridge And Chris Pine Broke Up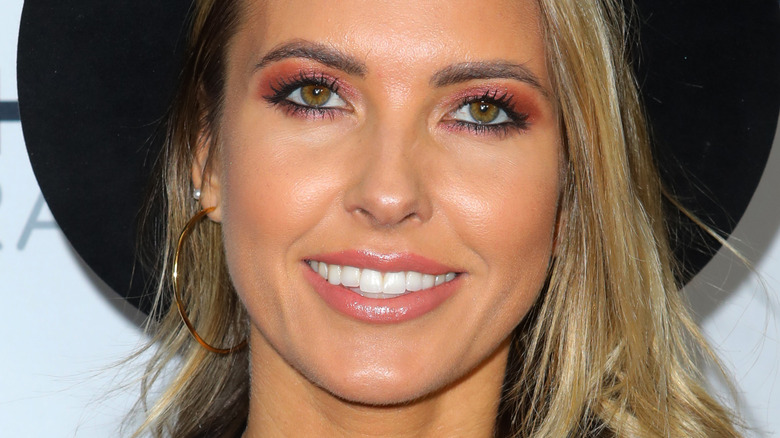 JC Olivera/Getty Images
Audrina Patridge and Chris Pine's late-aughts relationship was short-lived, but surely left a lasting impression on the former. The oft-forgotten celeb pairing first linked up in 2009, with Patridge spilling on the "Hollywood Raw" podcast in 2021 that they dated for a few months, per E! News. At the time, both Pine's breakout blockbuster, 2009's "Star Trek," and Patridge's horror flick, "Sorority Row," were about to be released in theaters. "We were all in Vegas for an award show ... Rumer Willis and the whole cast," Patridge recalled. "[Pine] came up to me and introduced himself to me and gave me his number." 
Although Patridge claimed to not know who Pine was at the time, they ended up meeting up "more than a few times." According to Patridge, Pine was perfectly "charming and gentlemanly," so much so that she even let him kiss her with squid ink on his lips! As she told "Hollywood Raw," after one particular date at an Italian restaurant — at which Pine ordered black squid pasta — he said to Patridge, "You're so beautiful. Can I kiss you?" Patridge consented, recalling, "Whatever. I didn't care ... It was a great kiss." 
Although Patridge told "Hollywood Raw" that the romance "kind of dissipated" over time, she was open to the possibility of trying again with the newly single Pine. "I mean, you never know," the "Hills" alum said at the time. So what caused their love story to fizzle in the first place? 
The paparazzi came between Audrina Patridge and Chris Pine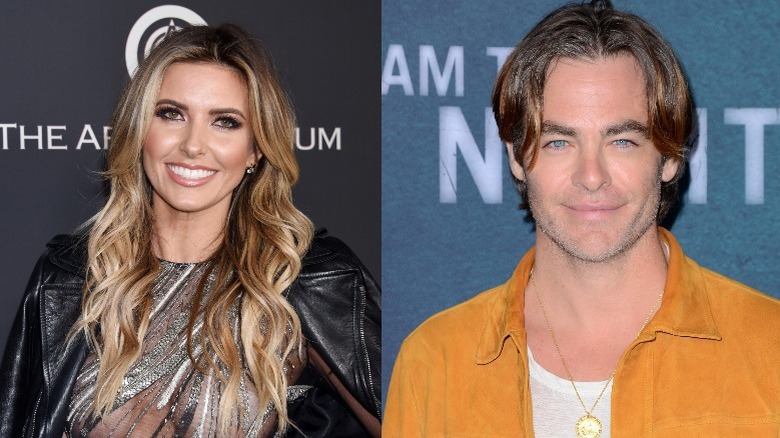 Tinseltown/Shutterstock & Amy Sussman/Getty
Audrina Patridge's reality notoriety killed her 2009 romance with Chris Pine. In her new memoir, "Choices: To the Hills and Back Again." the reality star described how the pair's very different lifestyles clashed during their brief romance. "He didn't like going out and being followed by the paparazzi — he was an introvert, and very focused on his acting," Patridge wrote, adding that since she "loved to go out" and was "usually filming 'The Hills.'" (via Page Six). 
Patridge detailed how cameras always found her and Pine despite their best efforts to evade them, with Patridge even getting snapped coming out of Pine's home. After "a couple months," the two realized that things weren't going to work, given "my filming schedule and the fact that there was no way Chris would want to be on ['The Hills']," as Patridge wrote. That said, she maintained that she has "nothing but fond memories of Chris," calling him "one of the most normal people I've ever met in L.A."  
Elsewhere in the book, Patridge reveals that Pine reportedly wasn't the only Hollywood A-lister to have pursued her romantically. According to the reality star, Leonardo DiCaprio asked for her number once in Las Vegas, but the two never could match their schedules up, per Life & Style.  "Leo was very private, and with the constant filming for 'The Hills' and the paparazzi attention, it just felt too tough to make anything work," Patridge explained.