The Tragic Death Of Andrew Cuomo's Former Staffer Sidney Wolf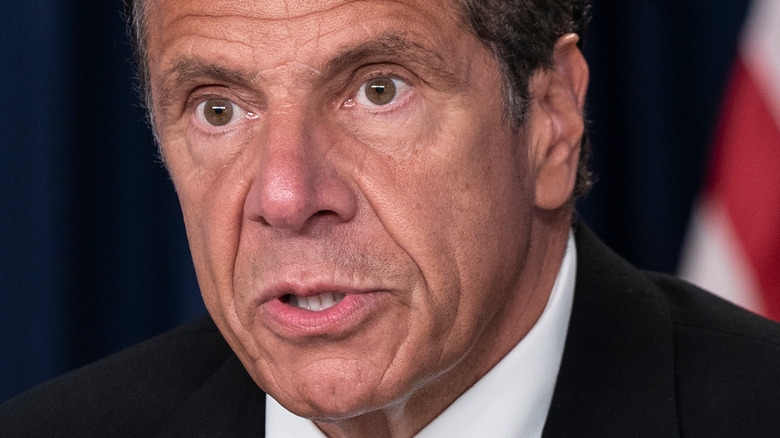 lev radin/Shutterstock
In the early morning hours of July 24, Sidney Wolf — Maryland resident and former policy advisor for ex-New York Governor Andrew Cuomo (who resigned following sexual harassment allegations) — tragically died on the road, per Fox 11 News. Wolf and five friends were being driven from Dewey Beach to their place in Bethany Beach.
According to Delaware state police (via The Washington Post), a Lyft driver demanded Wolf and the other passengers exit the vehicle on the highway after an argument. The Lyft operator came to a stop in the middle of the lane, where Wolf then exited from the right rear side. A driver of a passing car tried to steer clear of the Lyft vehicle, but crashed into Wolf, who died at the scene. According to police, the driver who hit Wolf stayed at the scene, while the Lyft driver promptly took off. The other Lyft passengers were not hurt.
As the investigation continues, the Lyft driver remains unidentified. According to WRDE, Senior Corporal Leonard Demalto asked witnesses with any information to come forward to detectives about "what they saw or why this vehicle was stopped."
Andrew Cuomo shared a statement on Sidney Wolf's devastating death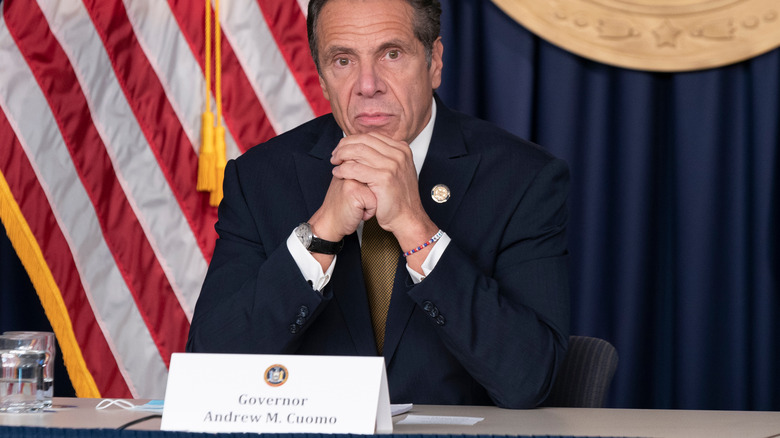 lev radin/Shutterstock
Fox 5 revealed that Sidney Wolf is survived by his wife and two children. In an emailed statement to the outlet, the family asked for privacy and expressed gratitude for the "outpouring of love and support" received. The statement said, "The level of shock and pain we feel right now cannot be measured as we continue to grieve." A GoFundMe page has been made to raise funds for Wolf's family and the donations currently total more than $63,000.
A Lyft spokesperson told Fox 5 they were "heartbroken." The statement said, "We've reached out to the ride requester to offer our support. We are in contact with law enforcement and will assist them however we can."
On July 26, Andrew Cuomo shared his condolences on Twitter, writing, "Shocked & saddened to hear this tragic news." He reflected on Wolf's positive impact as an employee, adding, "Sid was a phenomenal public servant who worked relentlessly for the betterment of all NY'ers. My heart goes out to Lindsey & his two young daughters."