Austin Butler Reveals Intense Moment From Elvis Film Set That Pushed Him To Tears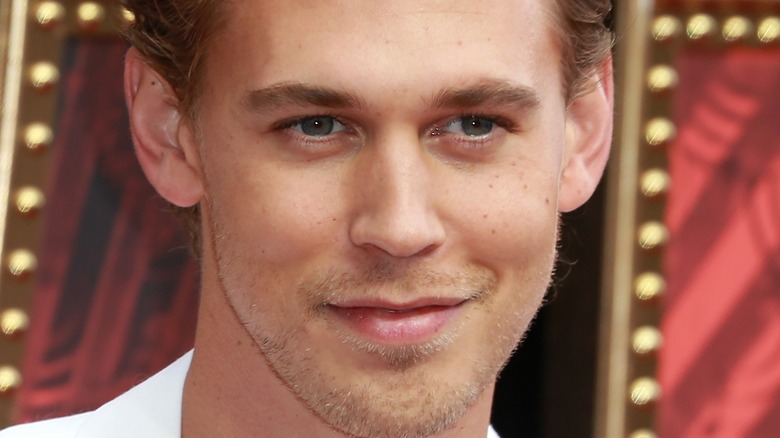 Cubankite/Shutterstock
Baz Luhrmann's "Elvis" biopic has been a massive success at the box office — already grossing over $210 million worldwide. According to Billboard, this places the film among the top five highest-grossing films following the life of a musician. With the movie still showing in many theaters, it retains the opportunity to climb even higher on the list, thanks in no small part to its star, Austin Butler.
Butler has been candid about the intense method acting he did to prepare for the iconic role. According to Entertainment Weekly, the actor was determined to transcend the idea of simply impersonating the singer, as so many have before him. "I wanted to sound identical to him and I wanted to look identical to him," he said. "It's about merging our two souls."
Rolling Stone noted that Butler adopted Elvis Presley's Southern accent, and has yet to kick the habit of speaking in his drawl. The California native dedicated his life so completely to the role that, as he told GQ, his body seemed to shut down. The day after filming wrapped, he was rushed to the hospital and diagnosed with a virus. As it turns out, Butler wasn't just challenging himself: Executives for the movie were also committed to bringing out his inner Elvis ... and what they did one day left Butler in tears.
Movie executives heckled Austin Butler during his first performance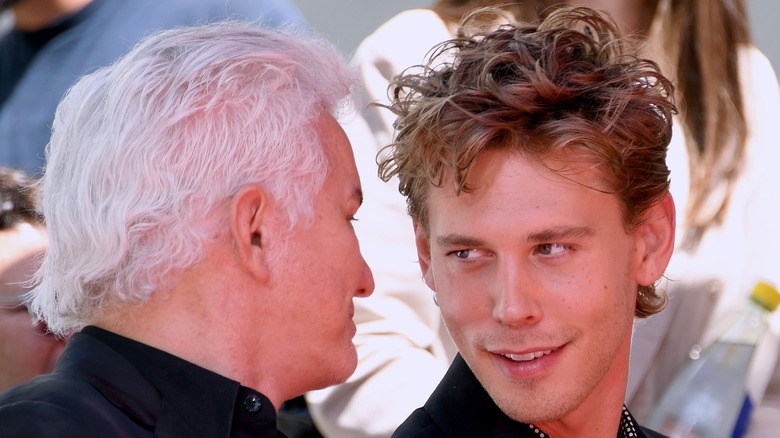 Jon Kopaloff/Getty Images
In an interview with VMAN, Austin Butler shed his Elvis Presley persona and got candid about the filming experience. He specifically reflected on his first visit to the RCA Studio B in Nashville, where the King recorded many of his songs. Butler had been told by producers that the visit was meant to be very casual and fun, but Butler was quickly met with a different experience: "We got down there and it was not that at all." 
According to his recount of the day, all the executives from RCA were gathered to watch Butler perform. "'I want you all to sit facing Austin,'" he recalled Baz Luhrmann saying. "And he told them to heckle me. So then they were making fun of me and stuff while I was singing." The treatment seems cruel, and Butler even admitted that he cried following the experience. However, he ultimately saw it as helpful. 
"When we were filming this moment when Elvis first goes on stage and he's getting heckled by the audience, I knew what that felt like," he explained. Apparently, this technique is not unusual for the esteemed directly. Butler shared that Leonardo DiCaprio, who starred in Luhrmann's take on "Romeo + Juliet," warned the actor: "Baz is gonna push you in ways you didn't know somebody could." Apparently, the grueling work paid off. Elvis' daughter Lisa Marie Presley has come forward as a fan of the film, calling for Butler to get an Oscar.