Kaley Cuoco Says Boyfriend Karl Cook Is 'Totally The Guy'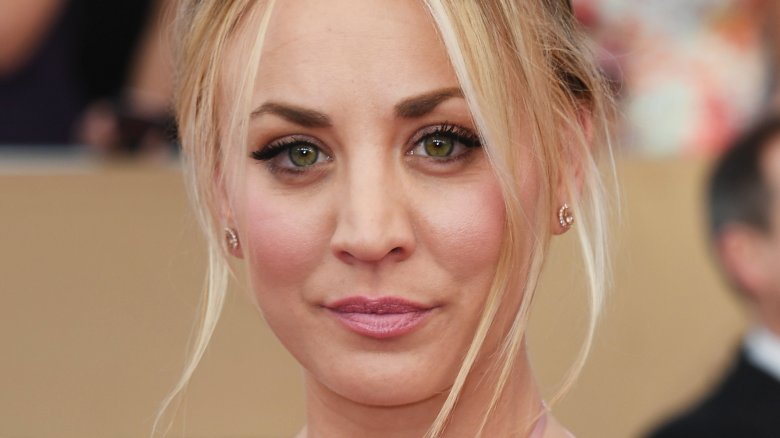 Getty Images
The Big Bang Theory star is head over heels for her man.
Kaley Cuoco opened up about her amazing romance with equestrian boyfriend Karl Cook during an Entertainment Tonight exclusive. The publication had met up with the actress at the Stand Up for Pits Benefit in Hollywood on Sunday, Nov. 5, 2017.
"He is totally the guy," Cuoco gushed. "I think the common denominator is the horses, it just works for us. We have this special bond so, yeah, the animals. He's so real. I've never met a kinder human being, he's gentle, and he's real. I'm completely in love with him. Nothing could be better."
She also revealed that Cook has been bringing out her adventurous side. "Karl is a big adventure seeker and he encourages me to do things that are outside of my comfort zone, like mountain biking and dirt biking," the former 8 Simple Rules actress continued. "I did it, and now I'm obsessed, and I had the best time....He's getting me to be more adventurous than I am."
To show off her new hobby, Cuoco recently shared a cute snapshot of the two on a biking adventure via Instagram. "@mrtankcook challenging me to yet another insane adventure 🤣 mountain biking!" she proudly wrote in the caption. "Nailed it! Covered in mud but so worth it 🚴."
The animal-loving pair are clearly serious about their relationship and are even planning on expanding their family. "Karl informed me actually a few days ago that he wanted to rescue another bulldog, so I think we're going to go get another bulldog," the pit bull advocate explained. "It doesn't matter at this point, any dog is welcome in my house apparently."
As Nicki Swift previously reported, Cuoco, 31, and Cook, 27, went public with their relationship in March 2016 after meeting at a horse show. The former Charmed actress had previously dated Big Bang Theory costar Johnny Galecki and was married to tennis pro Ryan Sweeting for 21 months. She filed for divorce in September 2015. As Cuoco told Us Weekly in September 2017, "I couldn't be happier. I feel very, very lucky that I found someone like him."