The Truth About Sheree Whitfield's New Relationship With A Fellow Reality Star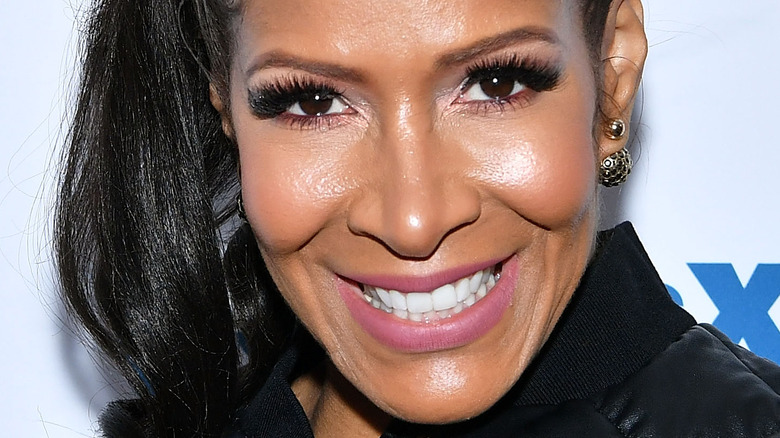 Slaven Vlasic/Getty Images
Shereé Whitfield, star of "The Real Housewives of Atlanta," has officially called it quits with her on-and-off boyfriend Tyrone Gilliams. "That is a wrap on him, for sure," she recently told TMZ. When Whitfield rejoined "RHOA" for Season 14, fans were curious to see how their relationship would play out. During the show, Gilliams was on house arrest after several years in prison for wire fraud. When Whitfield went to Philadelphia to see her love, Gilliams didn't show up for their date. "Tyrone left me in a city that I'm unfamiliar with — not a text, not a call," she said of the situation in a later "RHOA" episode, per Bustle.
In a recent July appearance on "Watch What Happens Live with Andy Cohen," Whitfield revealed that she and Gilliams last talked a couple of months ago. She then spoke about being bailed on in Philadelphia, saying, "It made me re-evaluate like, 'What are you doing?' How can you let somebody treat you like that?' I started getting back into me."
But lately, Whitfield isn't just focusing on herself. Yup, there's a new man in the picture for this reality TV star, and he's a reality star himself.
Sheree Whitfield is enjoying her time with Martell Holt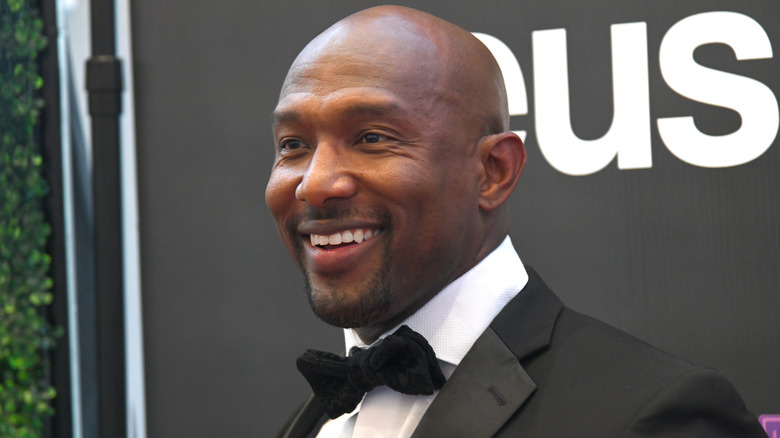 Paras Griffin/Getty Images
Shereé Whitfield is now in a relationship with Martell Holt from "Love & Marriage: Huntsville." According to his website, Holt is a real estate entrepreneur and author. Holt is also no stranger to relationship drama, having garnered attention for his marriage with ex-wife Melody Holt and his previous affair, per Screen Rant.
Insiders told TMZ that Whitfield and Holt have been seeing each other for approximately two months. Whitfield also revealed some details about the relationship in a casual interview. She told the outlet, "We actually met through a mutual friend. He's met my friends. He met several people in my family." The duo has apparently been laying low and having fun. Whitfield continued, "We've been just hanging out and I'm enjoying life right now." Another TMZ video showed the happy couple taking selfies on a beach.
On "Watch What Happens Live" (via Bravo), Andy Cohen called Holt a "lucky man," saying, "Who knew that we'd see an official HE by Shereé before SHE by Shereé? I am just so glad the woman who said 'Who gon' check me, boo?' finally found her boo!'" On Twitter, fans are looking forward to some new tea. "I smell a storyline coming together," one user tweeted about their romance. We'll just have to wait and see how this relationship unfolds.