Ariana Madix Is Childhood Friends With This Below Deck Med Star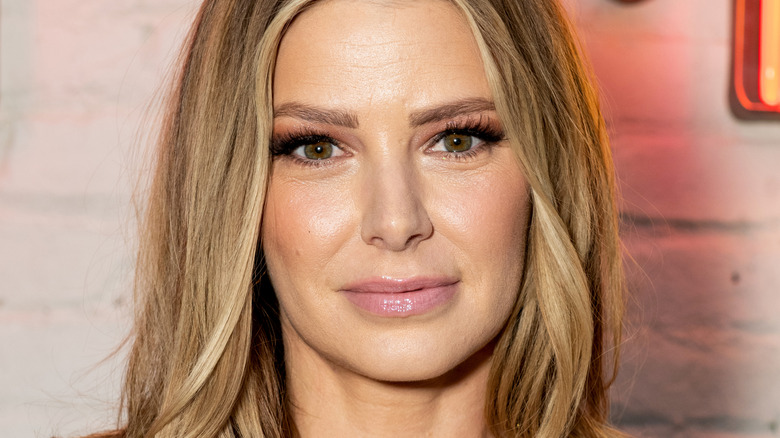 Amanda Edwards/Getty Images
SUR bartender Ariana Madix goes way back with another Bravo reality star, but it's not any of her co-workers on "Vanderpump Rules." The co-author of "Fancy AF Cocktails" has been friends with a major cast member from a totally different Bravo reality series for decades.
Reality TV fans will remember Bobby Giancola from "Below Deck: Mediterranean." Turns out, both Giancola and Madix were destined for fame! The two met as ninth graders in Melbourne, Florida and they've stayed tight to this day. Giancola opened up about how he first met Madix with The Daily Dish. Giancola shared, "She was my first friend in high school. She didn't know anybody going to school. I didn't know anybody and we became friends and stayed friends ever since." On an episode of "Pity Party" on Instagram, the "Below Deck" star revealed he had a somewhat hopeless crush on Madix when they first met, saying, per Reality Blurb, "I was a nerd back then. And she was a babe. So I was like, that's never gonna happen." It seems everything worked out for the best!
Madix recently posted some adorable throwback pics to her Instagram, and today Giancola is also close friends with much of the "Vanderpump Rules" gang, including Madix's longtime boyfriend, fellow bartender Tom Sandoval.
Ariana's boyfriend Tom Sandoval and Bobby Giancola have a bromance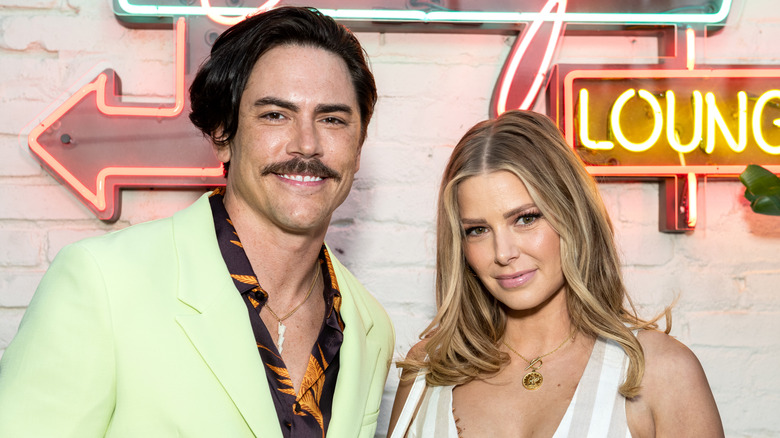 Amanda Edwards/Getty Images
Tom Sandoval, Ariana Madix's longtime boyfriend, has also formed a bond with his girlfriend's childhood friend and "Below Deck: Mediterranean" star Bobby Giancola. In an interview with The Daily Dish, Giancola revealed that he loves to spend time with the couple and that he asks the "Vanderpump Rules" star for fashion advice.
Speaking on his friendship with Sandoval, Giancola said, "I feel like Tom like he's around Ariana so much that when another guy's around, he's stoked on talking about dude things and being a kid again. I'll go to his house like, 'Bro, check out this new lightsaber I got.'"
Madix has even posted photos of Giancola hanging out with her brother, Jeremy Madix, and Sandoval on Instagram. It seems that the couple's close friend, Tom Schwartz, is also familiar with Giancola as they follow each other on Instagram. They can all definitely relate to being on reality television, specifically a hit Bravo series. And despite the fame and all of the fans, it appears that Madix and Giancola never forgot where they came from.
Fame hasn't changed Ariana Madix according to Bobby Giancola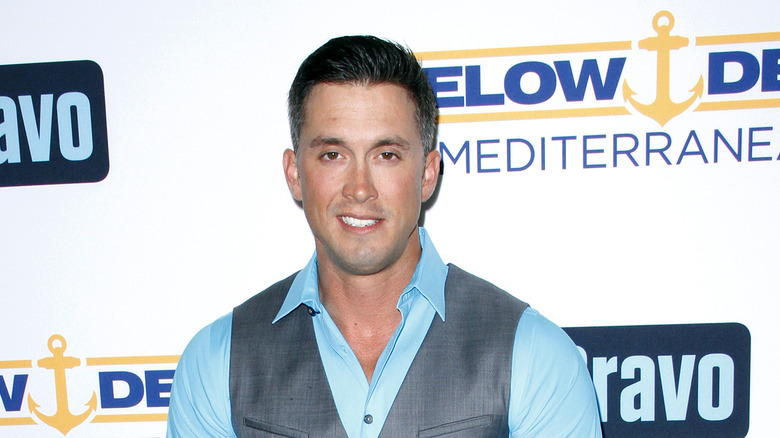 Donna Ward/Getty Images
"Vanderpump Rules" is one of Bravo's most popular series, but Ariana Madix has remained true to herself despite the attention the show has provided her with. Her good friend and "Below Deck" star, Bobby Giancola, told The Daily Dish that Madix is the same woman he met when they were both about to start high school and noted that not much has changed.
"She likes to be at home and just hang out with her close friends and Tom and not go into these crazy scenes." He continued, "She's very down-to-earth. She's as real as it gets. She doesn't sugarcoat anything, which is awesome."
Although both reality stars now live in different states and are working on separate projects, they still appear to make time to see each other and stay in touch. While Madix is currently filming Season 10 of "Vanderpump Rules," according to E! News, Giancola has been featured on several recent episodes of Below Deck's "Gallery Talk" and "Best of Below Deck Mediterranean" per IMDb. Giancola is currently a yacht broker, according to his Instagram, but fans can hope for some content with Madix the next time he visits California.