The Event That Motivated Chrissy Metz To Lose Over 100 Pounds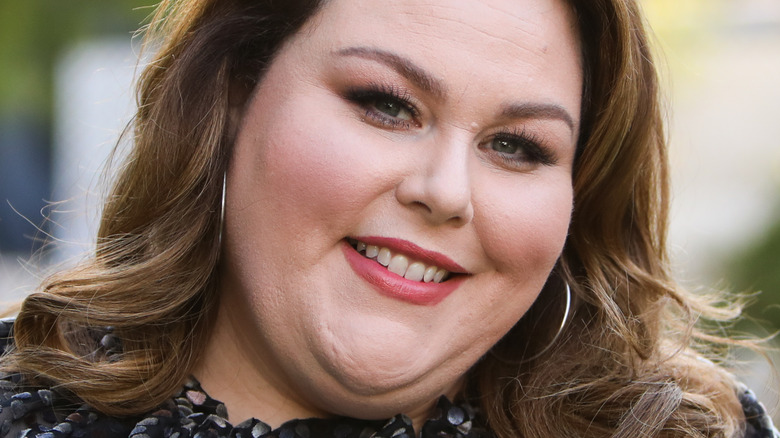 Paul Archuleta/Getty Images
Just like her character in the hit drama series "This Is Us," Chrissy Metz has always been open about her weight loss journey.
A role model for body positivity, Metz once admitted that she did not always have a positive relationship with food and her image. The actor said that since she was a child, she knew she was susceptible to weight gain. "I've been chubby all my life. I was born chubby and as I got older at different times in my life I was thinner or more active or playing sports but I was definitely always a chubbier kid," she told The Hollywood Reporter. "My friends could eat whatever they wanted to but I knew that as a kid if I ate certain things I would totally gain weight." She also shared that she joined a weight loss program at 11, and it wasn't exactly an experience she cherishes. "I was the youngest person in the damned room and it was awkward," she divulged.
But it wasn't until well into adulthood that Metz started taking weight loss seriously. While she had been actively trying to lose pounds over the years, an alarming incident on her 30th birthday prompted her to make a permanent lifestyle change.
Chrissy Metz experienced a health scare on her 30th birthday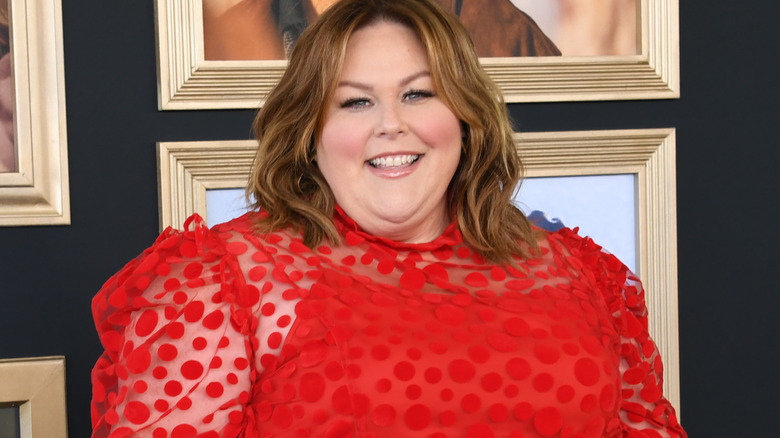 Jon Kopaloff/Getty Images
Chrissy Metz had been on a constant cycle of losing and gaining weight in her younger years, but during her 30th birthday, she had a panic attack that served as a catalyst to live healthier. In an interview with People, she said that she skipped her party after experiencing heart palpitations.
"I'm like, 'What is this? Am I dying? What's happening?'" she said. "It was really scary — really, really, really scary." After rushing to the hospital, doctors told her that she had a panic attack and reminded her that her weight played a huge part in her overall health. "You can't continue on this path,'" they told her. "I'm like, 'Oh, this is not just a physical thing. It's like a soul/spirit/mind/body collective thing. Not everything's connecting." Following the health scare, she lost a whopping 100 pounds in "less than five months!"
But what's interesting is that her role in "This Is Us" also required her to lose weight, but she took it as a challenge and not a hurdle. "In our contract, it did state that that would be a part of it, to lose the weight in the trajectory of the character as she comes to find herself," she told TVLine in 2016. "That was a win-win for me. Because it's one thing to try to do it on your own. But as human beings, it's an ego thing: We're more likely to do something for someone else."
Chrissy Metz on her weight loss journey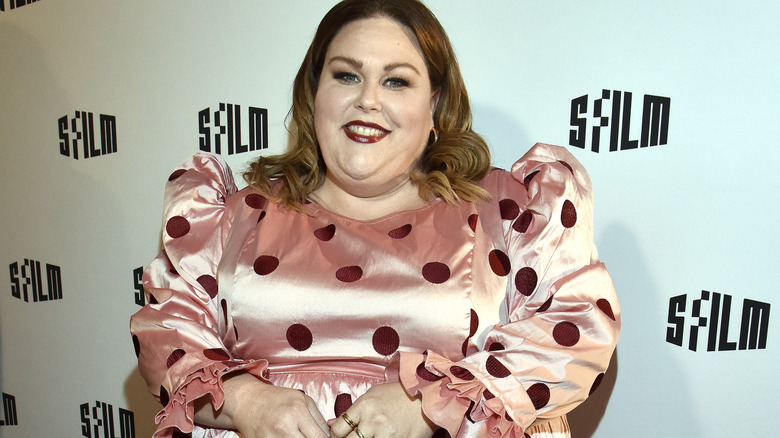 Tim Mosenfelder/Getty Images
Unlike other celebrities, Chrissy Metz didn't do anything drastic to lose weight. She didn't follow fad diets nor pushed herself to do strenuous exercises. "All I did was eat a 2,000-calorie diet and walk 20 minutes a day," she told People.
Metz also said that she steers clear of any type of surgery and wishes people would stop asking her if she had any plans of doing them. "The question I wish people would stop asking me is, 'Are you having weight-loss surgery? Are you gonna be doing a gastric bypass?'" she told Today in 2017. "I'm good, boo." She isn't even pining for a specific look. "I don't have a weight or a size [in mind]," she mused to People. "It's really going to be about how I feel when I look at myself. I do want to lose weight. Physically, I really am interested in just feeling better and not having to be put in a box. I don't want to be limited by anything."
And one more thing Metz wants everyone to know is what she does to her body is her prerogative. "I just have to be very clear," she told TVLine. "Whether or not I lose weight or stay the same, it's purely a choice of mine for health. Not because I think that plus size, curvy, voluptuous, big bodies aren't attractive — because I think they're awesome and sexy."