The Nickelodeon Show You Forgot Keke Palmer Starred In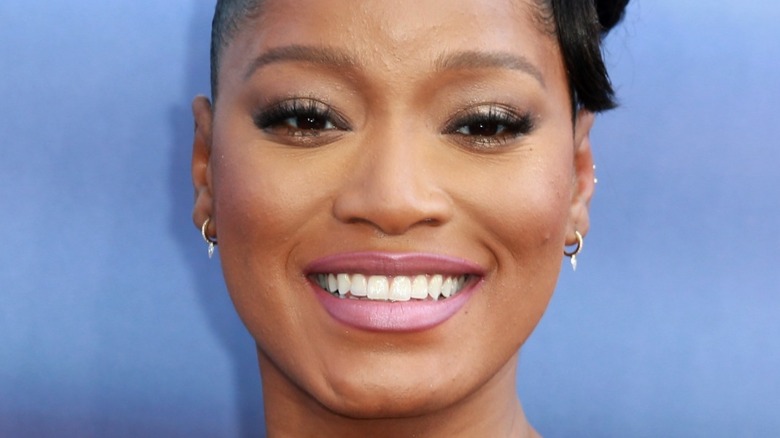 Cubankite/Shutterstock
Keke Palmer has literally grown up in front of the camera, transitioning from a precocious child actor to a seasoned industry vet. At the young age of 28, she shows no signs of stopping. In fact, she's been taking on even more jobs as of late. Audiences don't call her "Booked and Busy" for nothing!
With all that the actor has done in her career, it's easy to forget all of her credits. From "Akeelah and the Bee" and ABC's "GMA3" to the recent Jordan Peele-directed horror flick, "Nope," the TV host has a wide range of industry jobs under her belt. She has even done Broadway as the first Black Cinderella and has a few Disney films in her portfolio. But did you know that she also had a show on Nickelodeon in the late 2000s?
Yes, Palmer was the star of her own series on the network. Let's see if you can remember this one!
Keke Palmer was the star of True Jackson, VP
In 2008, Nickelodeon premiered the series, "True Jackson, VP," with Keke Palmer as the titular character. According to TVLine, the show centered on True Jackson, a 15-year-old obsessed with fashion, who gets hired as the vice president of the youth division of a big fashion line. Talk about a dream job! The show also starred Ashley Argota ("The Fosters"), Robbie Amell ("The Flash"), and Greg Proops ("Whose Line Is It Anyway?").
The show ran for three seasons up through its cancellation in 2011. Though the show was short-lived, Palmer couldn't help but celebrate the impact that it had on viewers. The former Nickelodeon star even paid homage to the character when it was announced that she would host the MTV Video Music Awards in 2020.
"As I've gotten older, I didn't realize how much of an influence that character had on young Black women, young millennials, young kids, just everybody, because it's like, yo, this is a young person living their dream," she shared with MTV News.
True Jackson, VP may be gearing up for a reboot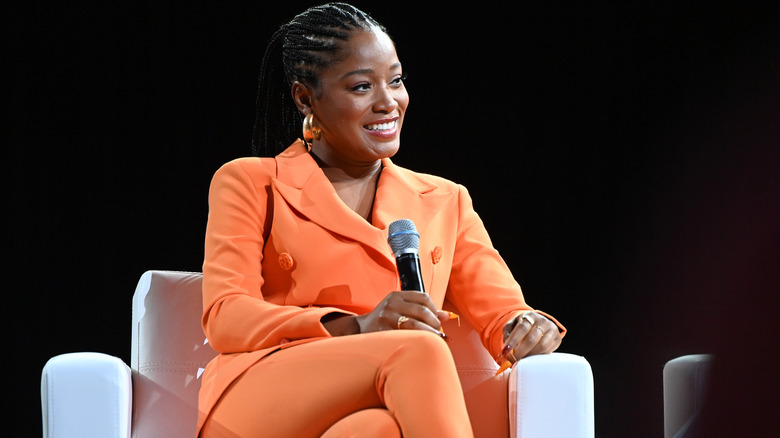 Paras Griffin/Getty Images
Per BuzzFeed, Keke Palmer shocked fans by announcing that a reboot of "True Jackson, VP" was on the way. In a 2020 TikTok video, the "Lightyear" actor shared a video of her dancing it out to the show's theme song. Text on the video read, "When they cancelled True Jackson, VP prematurely just to reboot it in 2021." Fans immediately went wild in the comments, asking for confirmation. "@Keke Palmer don't play with me...is this legit?" Tiktok user @kingzaethegreat asked.
Unfortunately, 2021 came and went ... with no signs of the show. However, Palmer still states that the reboot is in the works. "I'm hoping to be able to give you guys something concrete sometime soon with that," the "Foodtastic" host shared with J-14. "It was one of the most impactful times of my life in good ways and hard ways, but it was something that changed my life forever, and I'm very grateful for it." For now, fans of the throwback show will have to hold on just a little bit longer.
Until that exciting day comes, you can catch Palmer as teen activist Maya Leibowitz-Jenkins in another big television reboot: "The Proud Family: Louder and Prouder" on Disney+. You can also watch the actor in "Nope," co-starring Daniel Kaluuya, in theaters now.