What Is Keke Palmer's Real Name?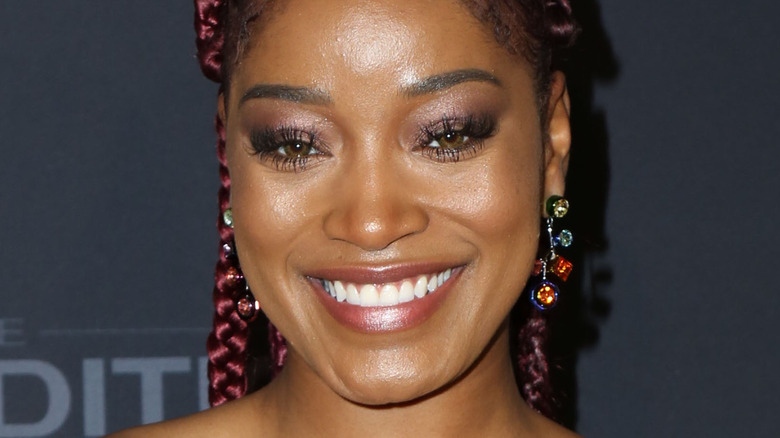 Kathy Hutchins/Shutterstock
There are plenty of celebrities who go by stage names that are very distinct from their actual monikers, and for various reasons. Like Lady Gaga, born Stefani Joanne Angelina Germanotta, who adopted her stage name because she wanted to reintroduce herself to the world. "I'd been playing under my real name for so long," Gaga told Flybe Magazine (via QueenZone.com). "I wanted a new way to reinvent myself." Or Camila Cabello, who ditched her first name, Karla. "I hated my name. I hated Karla," she told The Guardian. "It was like this rebirth. I got to create myself again."
Another example would be Keke Palmer — actor, musician, and the lead star of Jordan Peele's latest horror-sci fi film "Nope." Palmer, as you may know, has been using her pseudonym Keke since the start of her career as a child actor in the early 2000s, per IMDb. The name has stuck for so long that fans would be forgiven for thinking that "Keke" is her real moniker rather than her nickname. But what is Palmer's actual name? And how come did the actor end up using Keke as her stage name?
Keke Palmer's real name is Lauren Keyana Palmer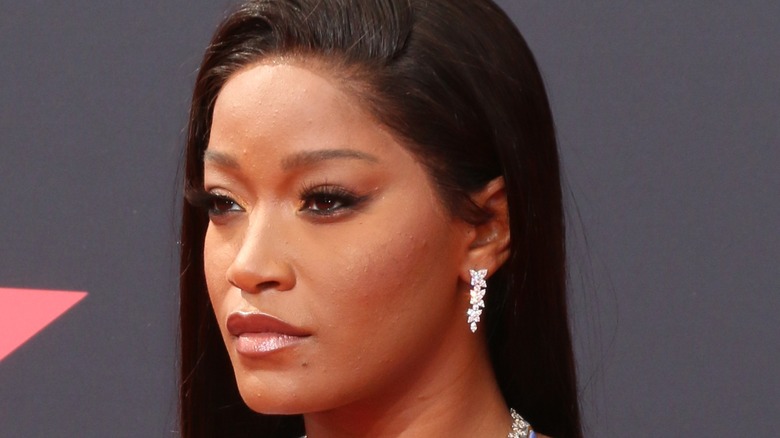 Kathy Hutchins/Shutterstock
While most know her by stage name, Keke Palmer was actually born Lauren Keyana Palmer. In an episode of Wired's "Autocomplete Interview," where she answered some of the Internet's most searched questions about her, Palmer explained the origins of her nickname and how it in fact preceded her birth name. "My sister had an imaginary friend named Keke and that's how I got the nickname. And that's what informed my full name, Lauren Keyana Palmer," she said. "Because my mom thought I needed a name that sounded like real chill so I'd get a job. And then I ended up going by Keke Palmer anyway."
As to how she ended up using Keke as her stage name, Palmer revealed in an interview with Glamour that it was by complete accident. She prefaced by saying that the only people who would call her by her nickname back then was her family. "Then one day, my manager at that time heard my mom call me Keke because I wasn't listening," she explained. "He said, 'That should be her stage name. So it went from being just something that my family called me, to being something that the whole world called me."
Keke Palmer prefers to go by her birth name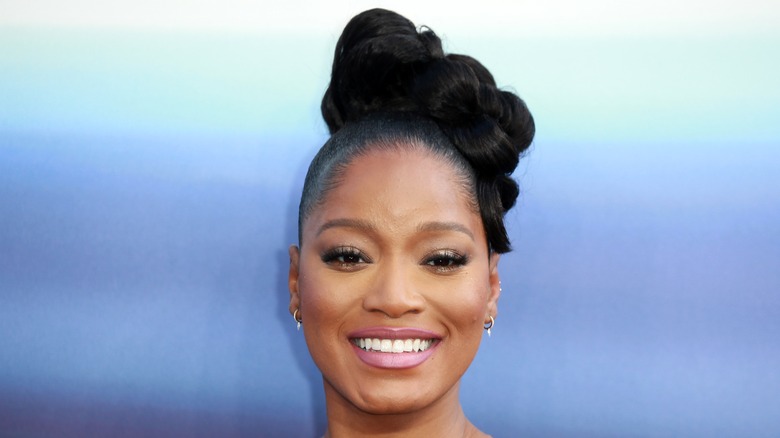 Cubankite/Shutterstock
While she has gone with Keke Palmer as her nom de guerre since the early aughts — when she decided to venture into acting — the "Alice" star confessed that she actually prefers to go by her real moniker instead of her stage name. "I actually don't prefer to go by Keke instead of Lauren," she told Glamour. "More than anything, I would love to go back to Lauren."
She has, in fact, used her birth name in one of her more recent projects as a musician. Her second extended play, which she released in 2016 as a follow-up to her 2007 EP "Keke Palmer," is titled "Lauren." Palmer told People, "After creating the EP, I came to the conclusion that ['Lauren'] would be the best title for it." She added that the record is intended to show the world who the real Keke Palmer is behind all the glitz and glamour. "This is about a girl that you don't know outside of the perfection of my fame and my popularity," the "Akeelah and the Bee" star explained. "This is a girl from Chicago. This is the foundation of who Keke is."