Anthony Weiner Begins Prison Sentence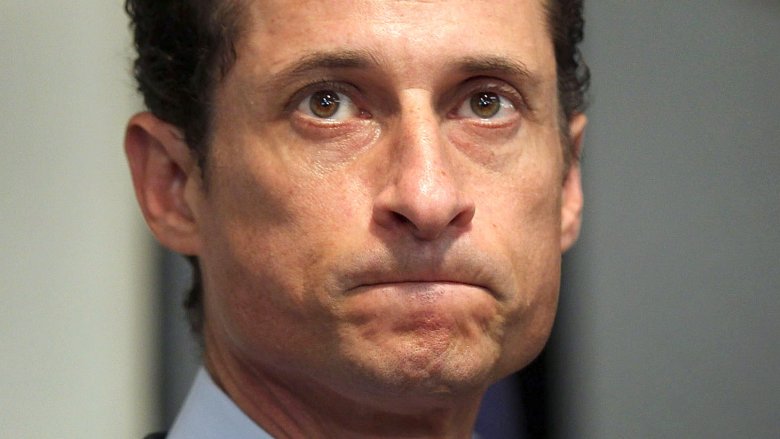 Getty Images
The former congressman is officially behind bars.
TMZ reports that Anthony Weiner began his prison sentence on Monday, Nov. 6, 2017. He will serve 21 months at the Federal Medical Center in Devens, Mass., which reportedly offers treatment for sex offenders such as Weiner.
As Nicki Swift previously reported, Weiner was sentenced back in late September, after he pleaded guilty to one count of transferring obscene material to a minor. The crime in question regarded Weiner's 2016 sexting scandal involving a 15-year-old girl. While he originally faced up to 10 years in prison, his sentence was ultimately set at 21 months.
TMZ notes that Weiner could potentially get 15% of his sentence reduced for good behavior, but only time will tell how long the disgraced politician will be locked up.
According to the gossip rag, Weiner spent some of his final moments of freedom with his 5-year-old son Jordan, whom he shares with ex Huma Abedin.